Flashes Boys Soccer to Compete in 1st Round of CIF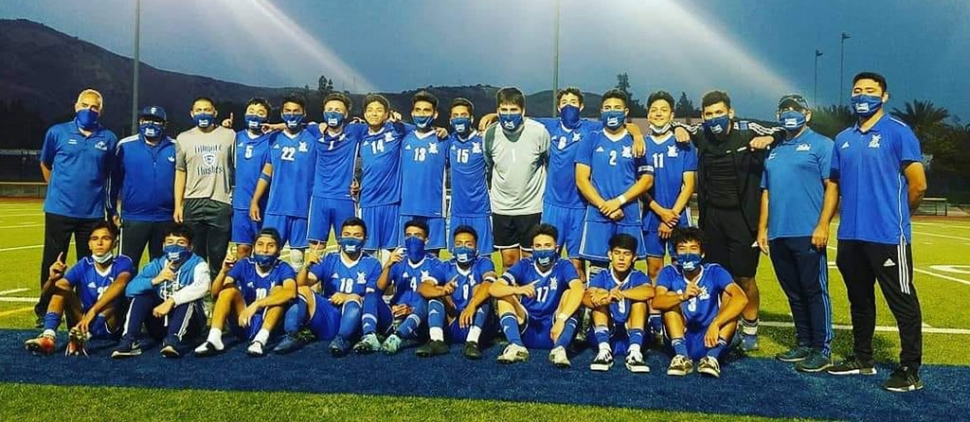 On Thursday, May 13th your League Champions Boys Varsity Soccer team will host South Torrance in the first round of CIF at 4:30pm. The entrance is unlimited so if the community could come support us, it would mean a lot to your Flashes team. Spread the word and let's fill that stadium up with blue! Don't forget your face mask. Photo courtesy Fillmore Flashes Soccer Facebook page.
By Anonymous — Wednesday, May 12th, 2021
Courtesy Javier Alcaraz
Fillmore Boys Varsity defeated Carpinteria in a league game this past Wednesday, May 5th, with a final score Fillmore 2-0 Carpinteria. Highlights for the game are as follows: Diego Alcaraz (1 goal), Kevin Weslow (1 goal), Arnulfo Zepeda (1 Assist) and Goal Keeper Shutout for Eugene Serna. Team's league record 9-1; Overall record 9-2-1.
Next Scheduled game is set for Thursday, May 13th at 4:30pm and is first round of CIF for the Southern Section 2021 Boys Soccer to be held in Fillmore against South Torrance, California. For updates and details visit https://www.maxpreps.com/high-schools/fillmore-flashes-(fillmore,ca)/soccer-winter/schedule.htm.