Fillmore wins at Ventura County Fair horse show
By Gazette Staff Writer — Wednesday, October 1st, 2014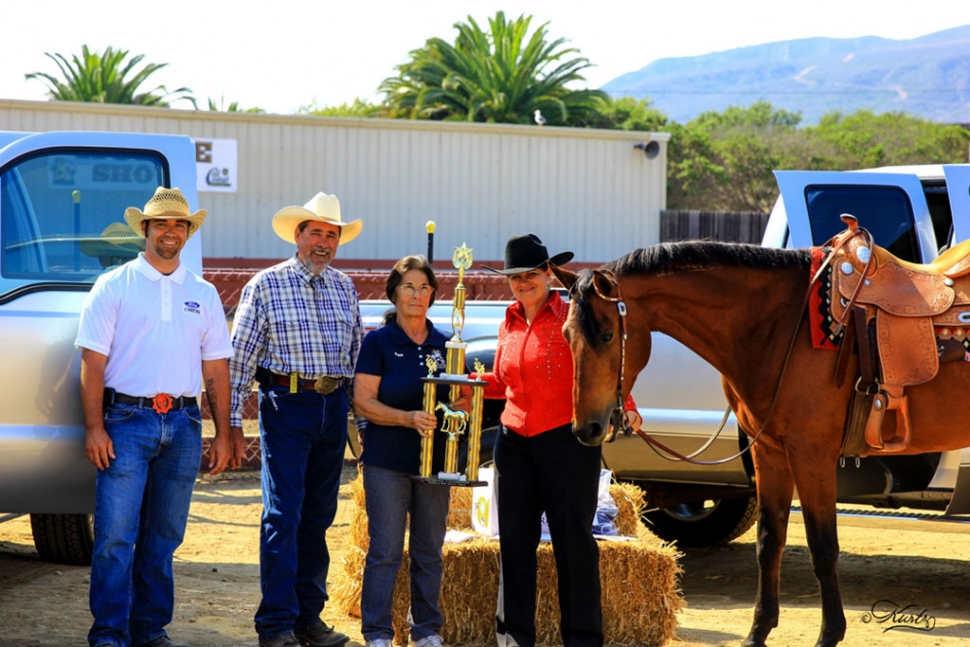 Matt Hardwick & Greg Gustafson of Ford of Ventura, Sue Fleczok of GLAPHC presenting the 2 day championship trophy to Karen Schott of Fillmore with her mustang "Tucker". Both Karen and Jullian train with Taurie Banks of Kings Corner Training stable in Fillmore.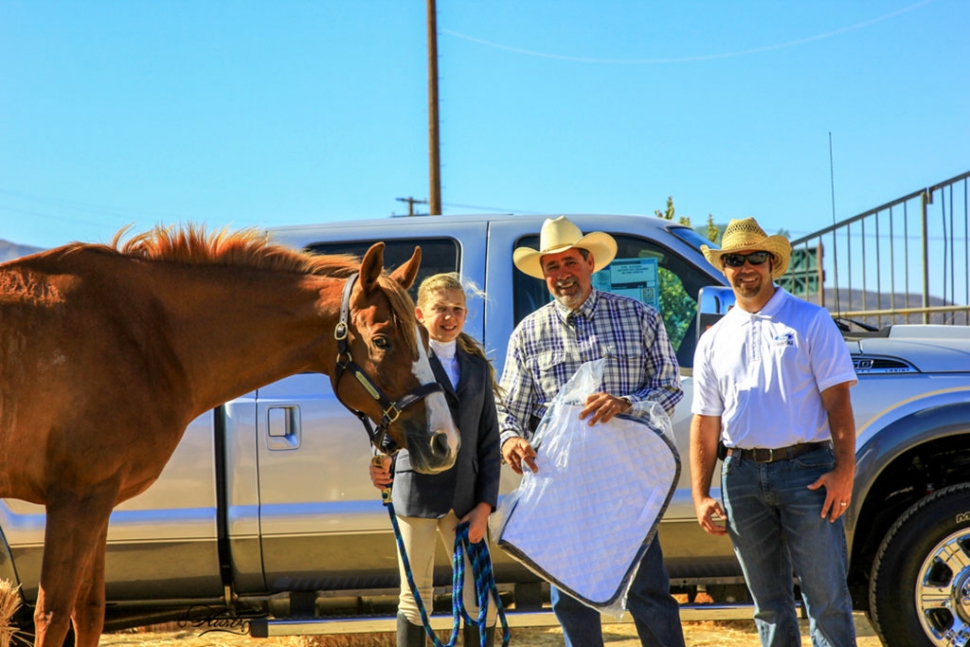 Jillian Morris of Fillmore with her horse "Absolutely No Color" receiving one of her two awards for being the 12 & under English Hi-point horse and the Hi-point overall English paint horse from Greg Gustafson & Matt Hardwick of Ford of Ventura.
Recently at the new and improved "OPEN" horse show at the Ventura County Fair, Fillmore had several participants, and two of those did extremely well. The two day show offered a large array of classes daily. On Tuesday they were all English classes with the morning classes featuring lot's of different jumping competitions. The 3 divisions for the show were 12 & under, 13 - 17 & 18 and over. The winners for those divisions were Jillian Morris of Fillmore for the 12 & under, Mckenzie Boyd of Camarillo for the 13 - 17 and Karen Schott of Fillmore for the 18 & over.
The Greater Los Angeles Paint Horse Club would like to thank Ford of Ventura for being the largest sponsor of the show, its local business like this one that makes holding great shows like this possible. Photos courtesy of Sue Fleczok, President of GLAPHC.