By Gazette Staff Writer — Wednesday, September 2nd, 2009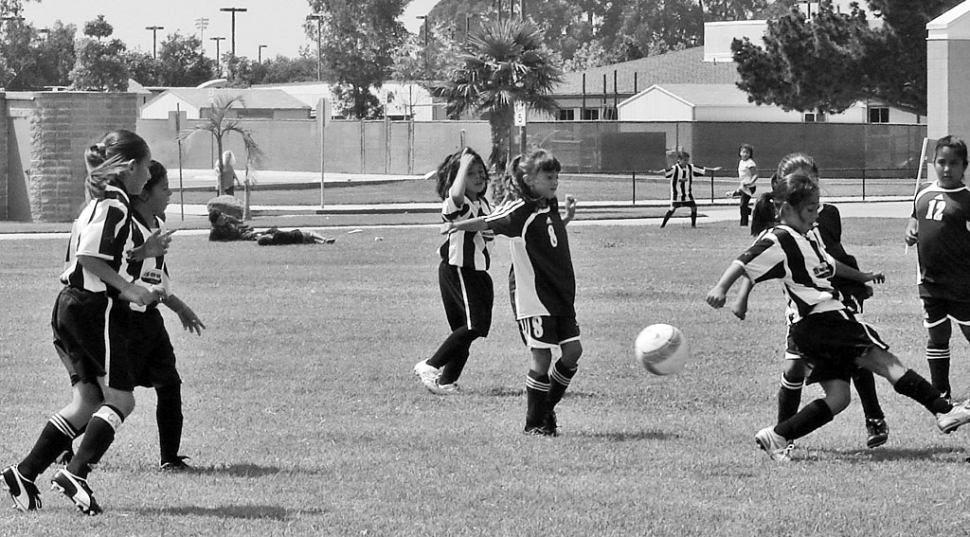 Fillmore U-8 Dream Girls took 3rd place in Oxnard Pal Summer Cup 2009. The girls participated in summer long tournament in Oxnard. They advance to the semi-finals. In a very close game Fillmore looses 3-2 to Club Nacional. The girls would like to thank coach Ram Tovias, Joe Magana and Filiberto Magana for their time, commitment and encouragement. Also, a huge thanks to Val-U Electric for sponsoring the tournament.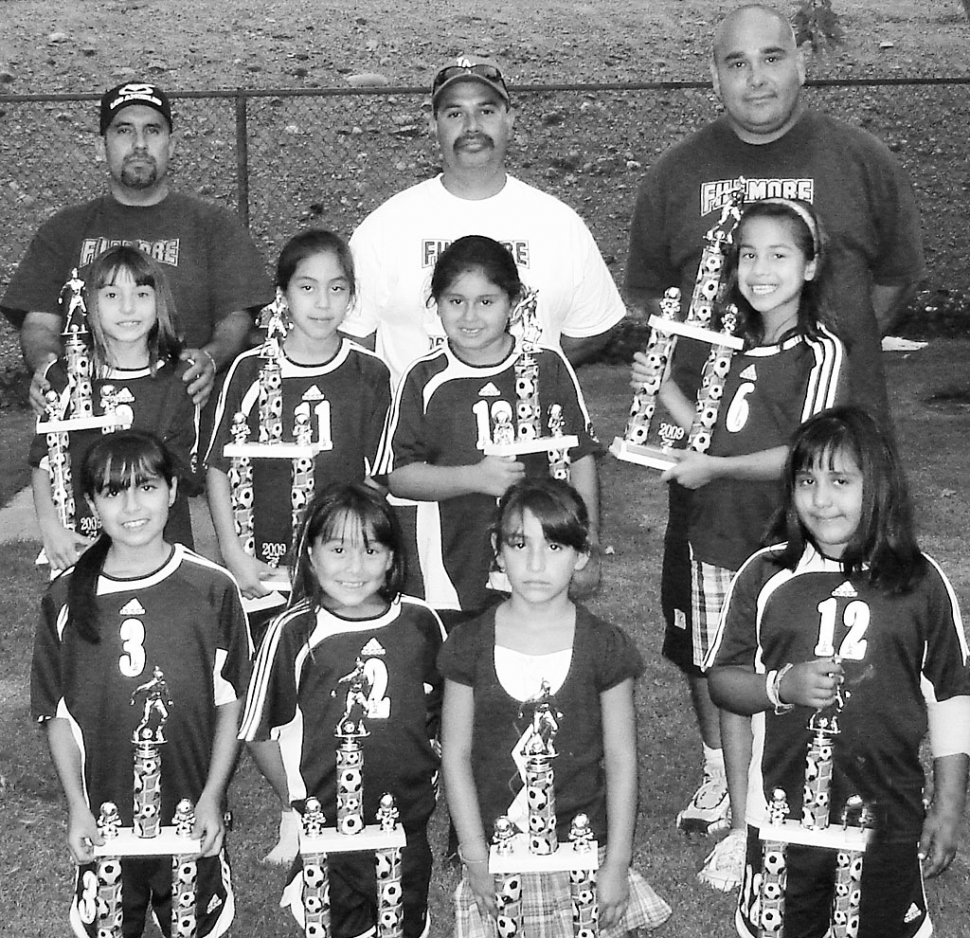 First row (Left to Right); Coaches Filiberto Magana, Joe Magana, Ram Tobias. Second row;Yanelli Cobian, Alexis Mejia, Aaliyah Lopez, Yareli Vasquez. Third row Stephanie Magana, Valerie Tobias, Jalynne Magana and Arianna Magana. Not pictured Leanna Venegas.