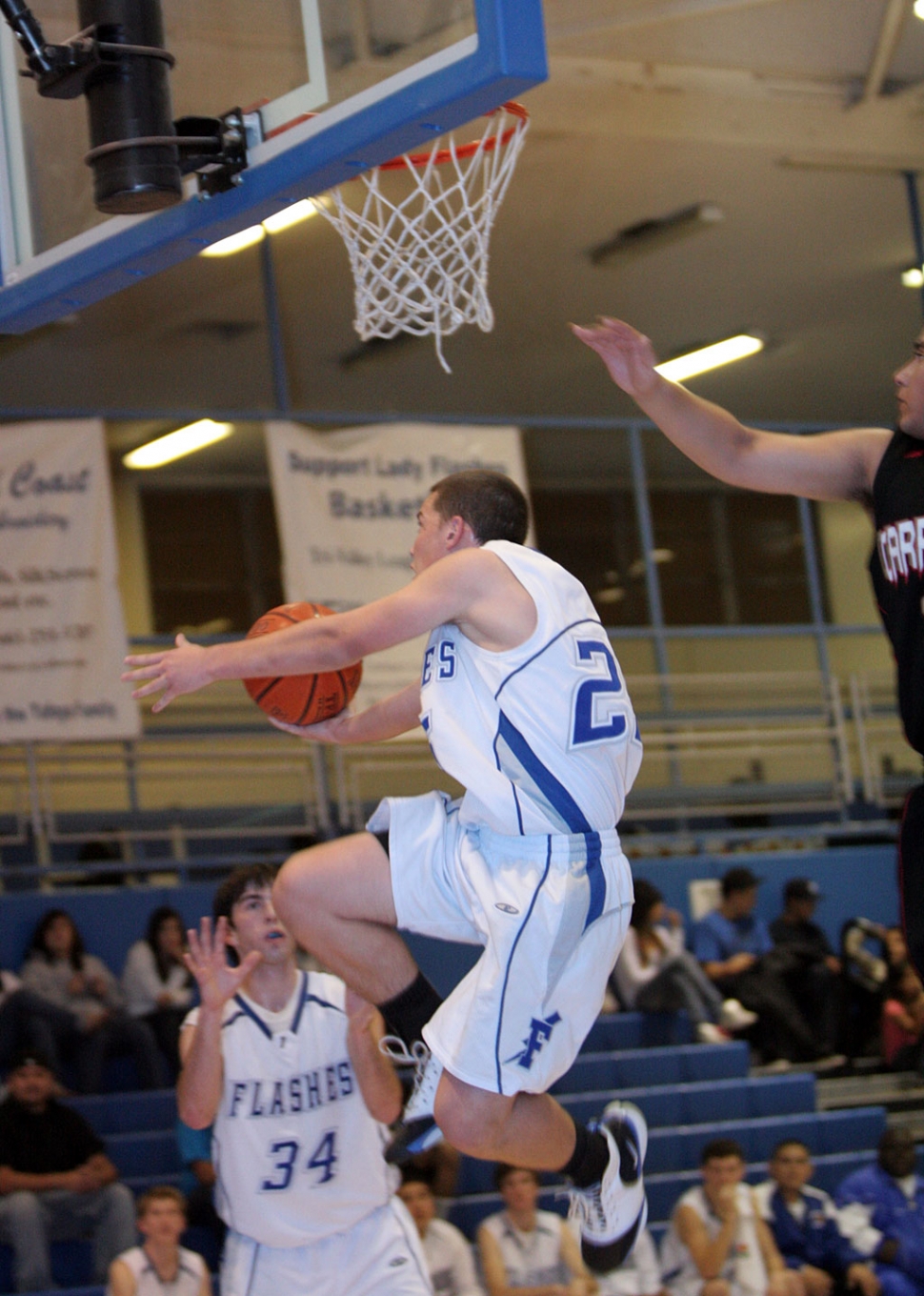 James Nelson makes his move towards the basket. The Flashes placed second in the Fillmore Tournament this past weekend. They beat Channel Islands and Carpinteria and lost to Oaks Christian.
By Anonymous — Wednesday, December 17th, 2008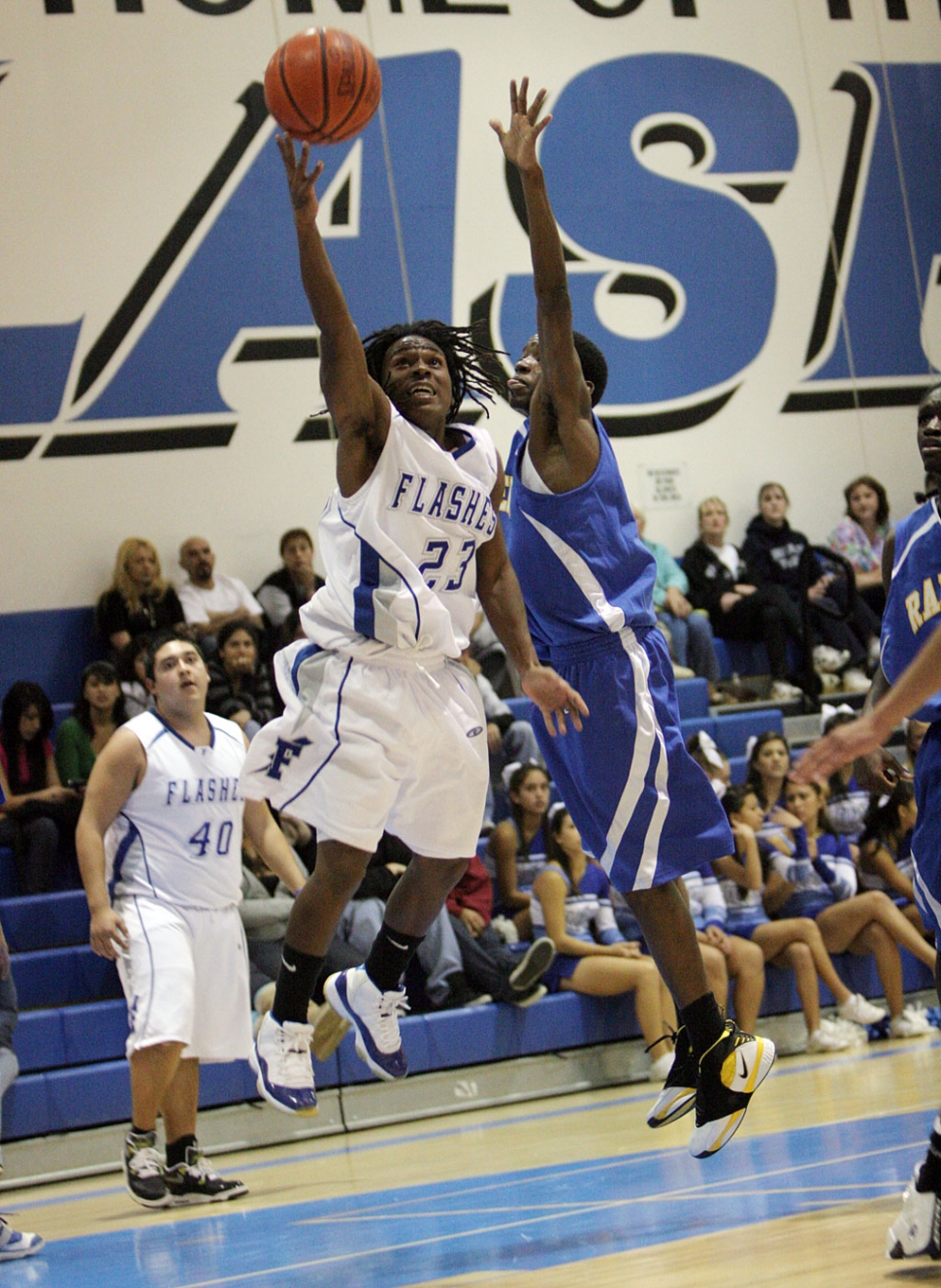 Troy Hayes #23 jumps past the defense for a two point lay up, against the Channel Island Raiders.