By Anonymous — Wednesday, September 17th, 2008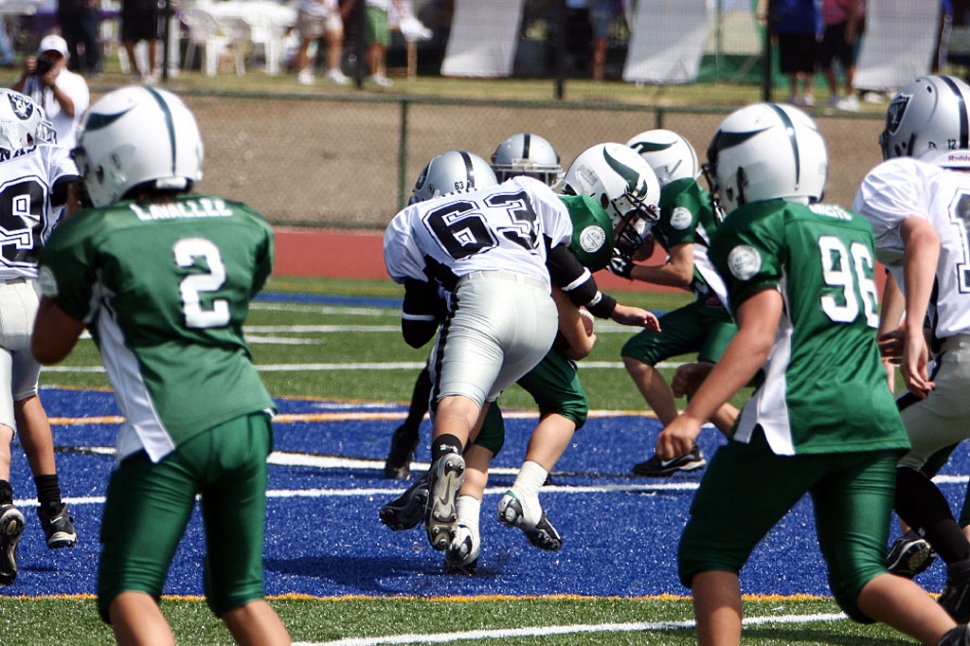 Tyler Esquivel making a great play. (All photos by Harold Cronin)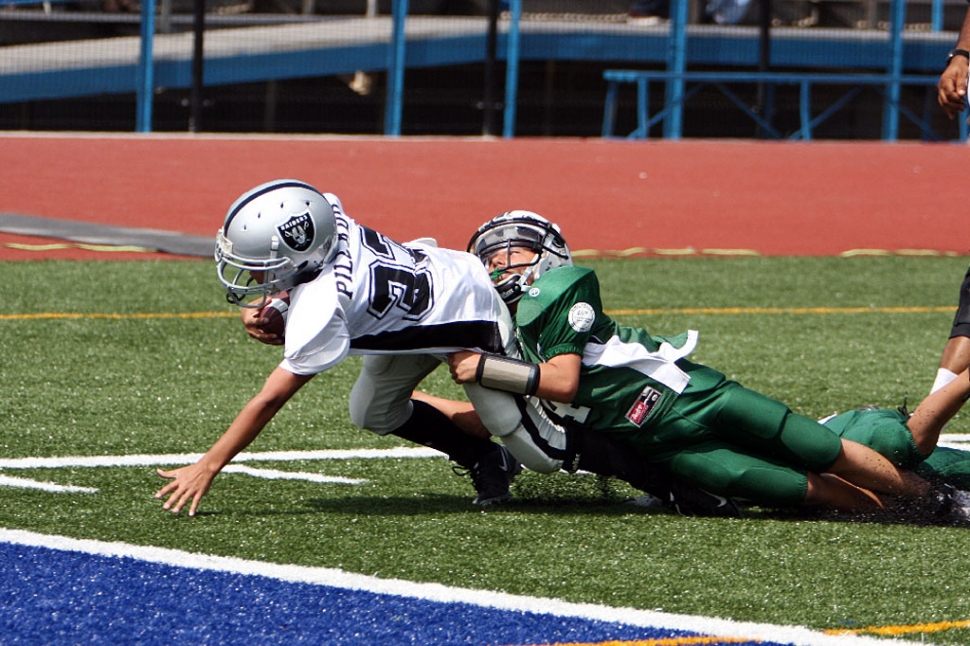 Val Pillado keeps his feet heading into the endzone.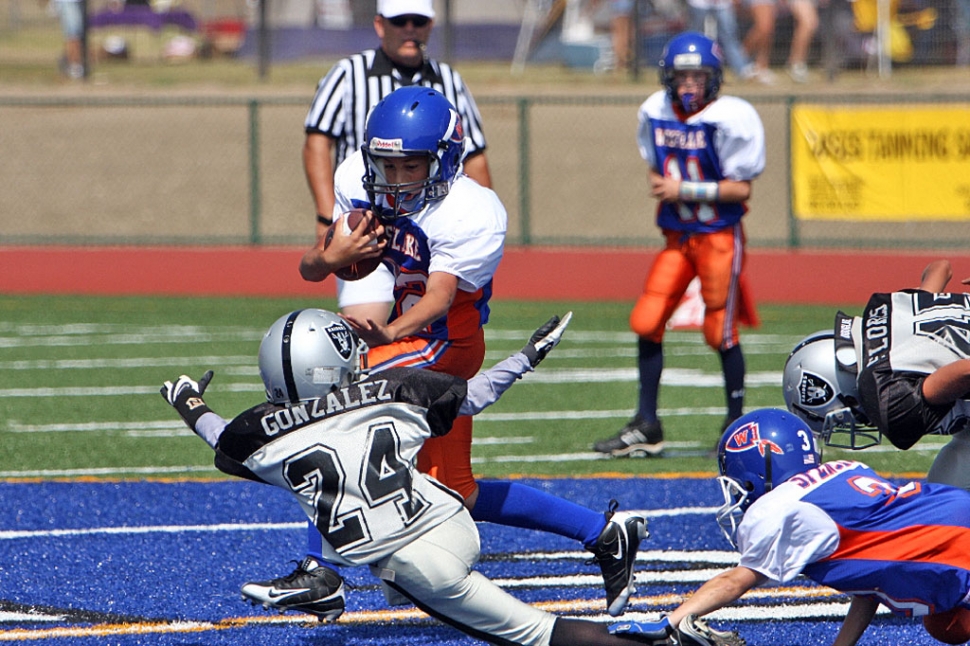 Damian Gonzalez attempts to bring down a Westlake ball carrier.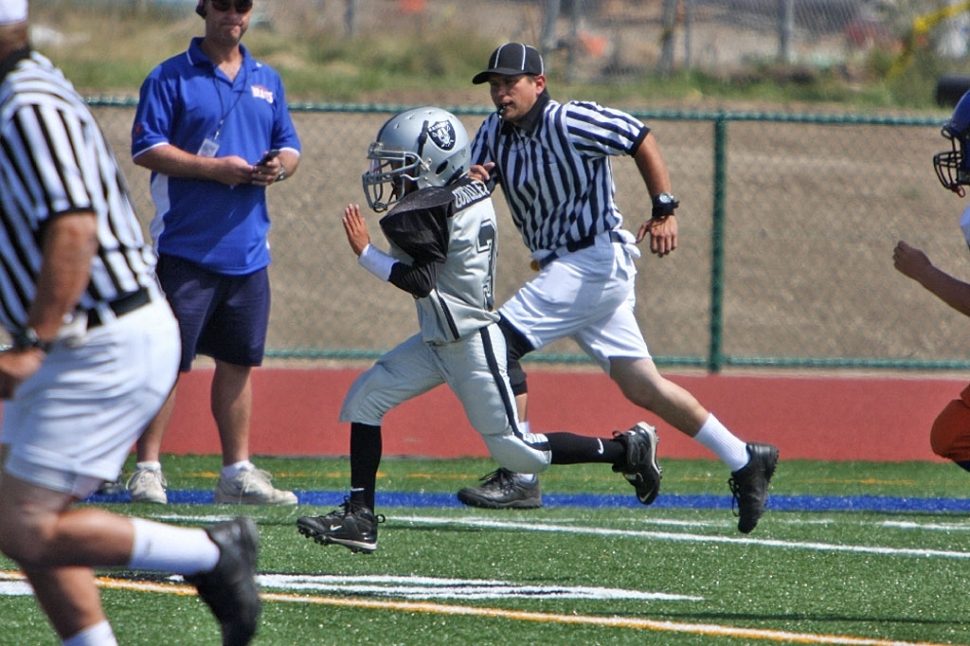 Dominick Gonzalez breaks away for a TD!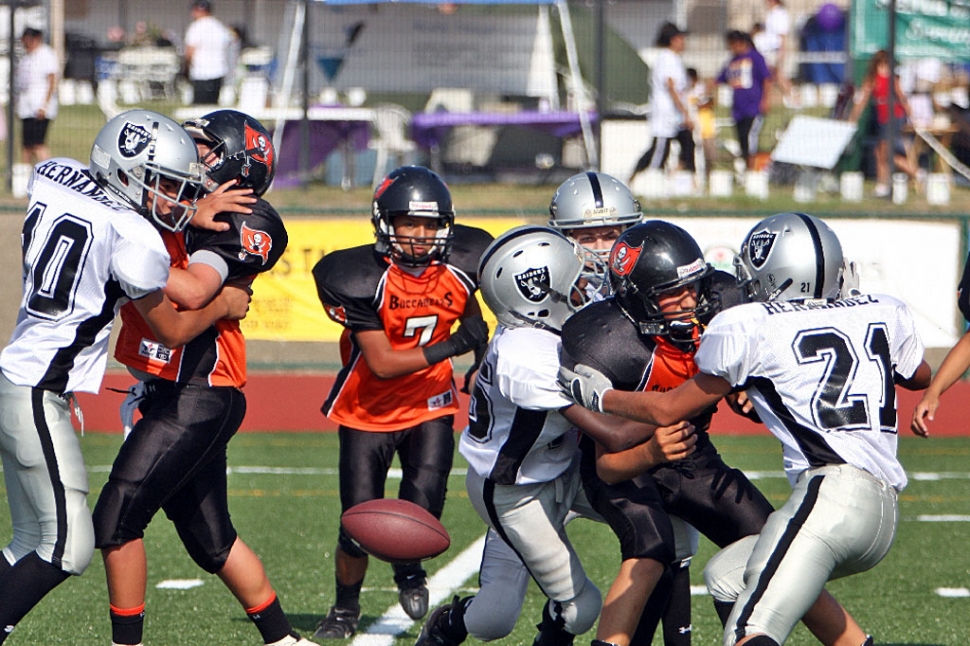 Joe Wilmot stripping the ball away from an Outlaw running back.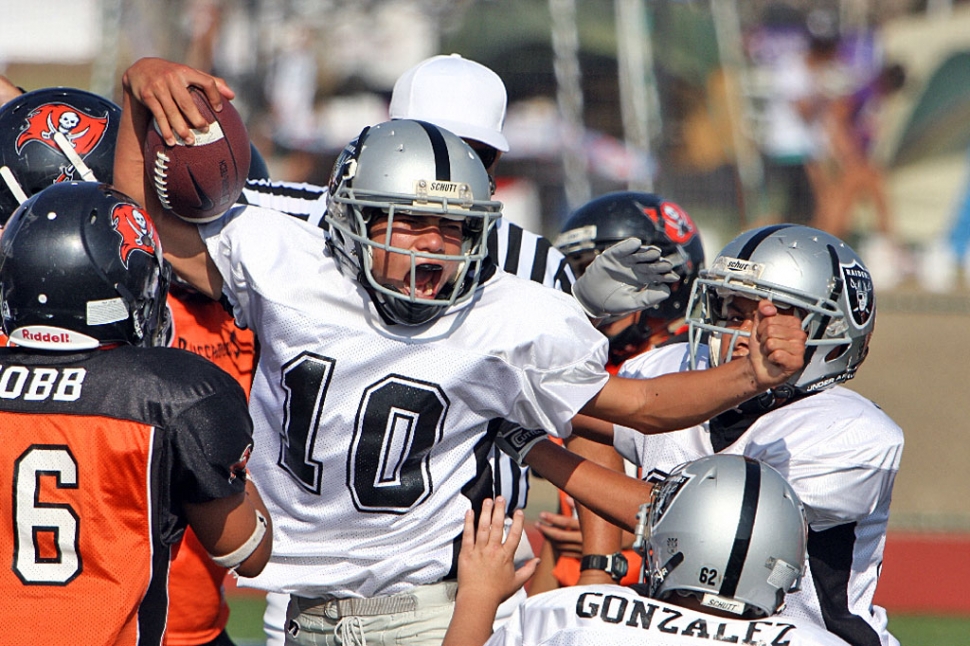 Mario Hernandez celebrates!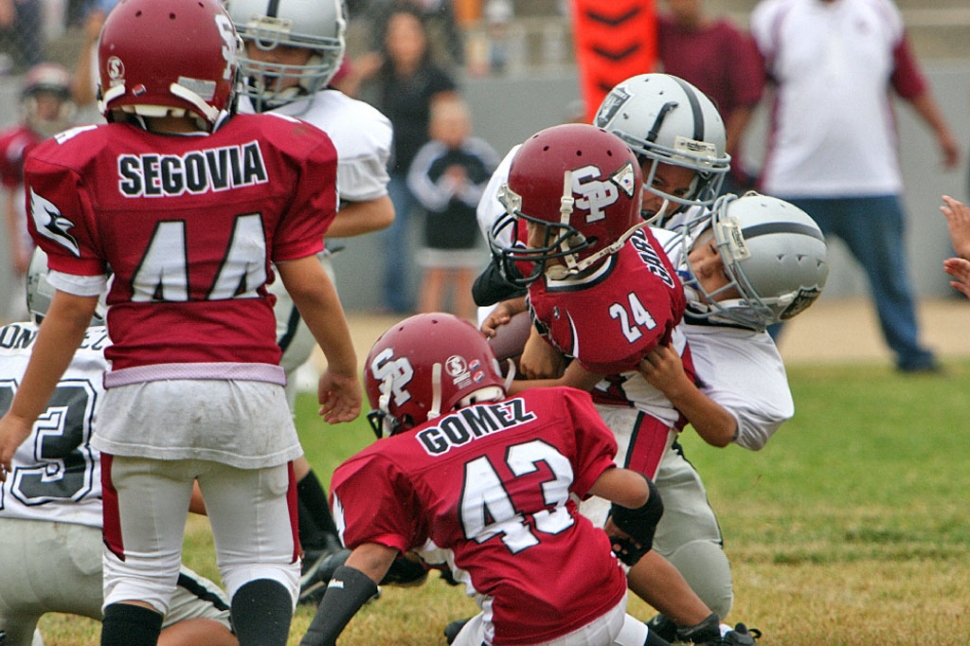 An Unknown Mighty Mite Silver Player takes down a Cardinal Runner.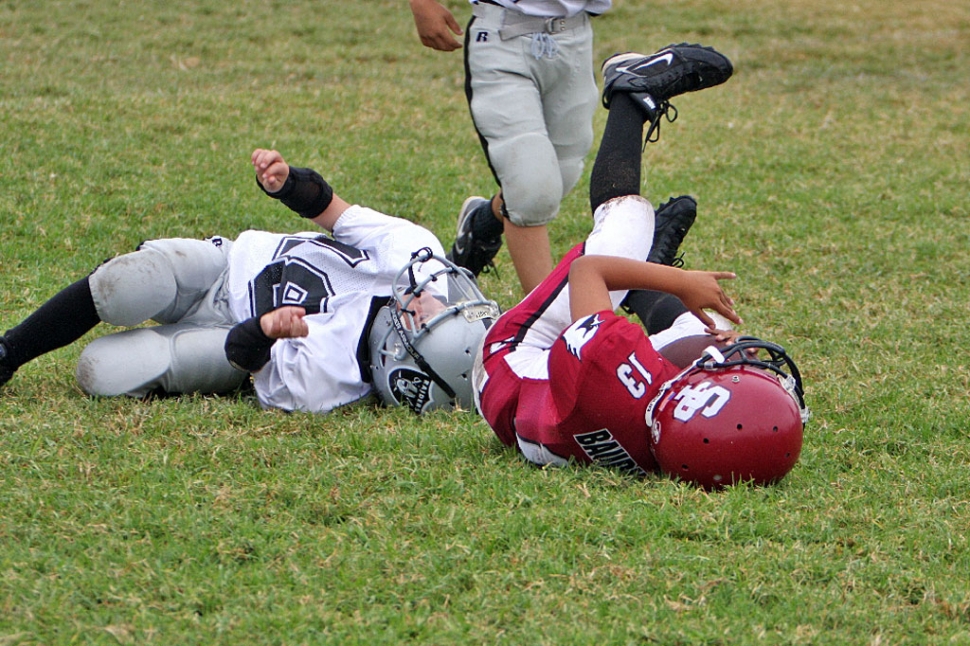 An Unidentified Raider Defender takes down a Cardinal Ball carrier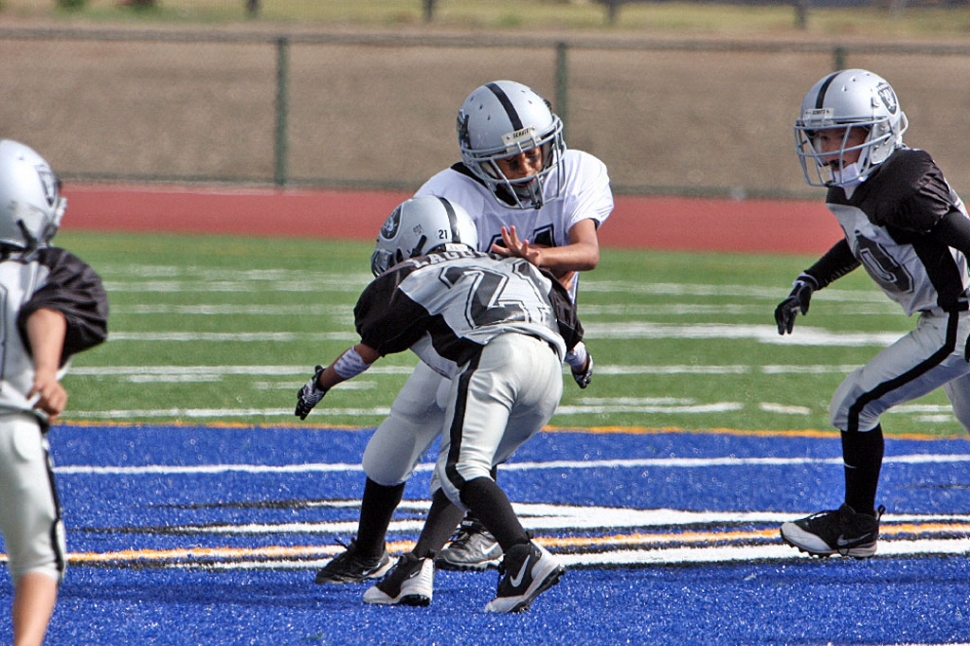 Miguel Lagunes attempts to bring down Pete Frias.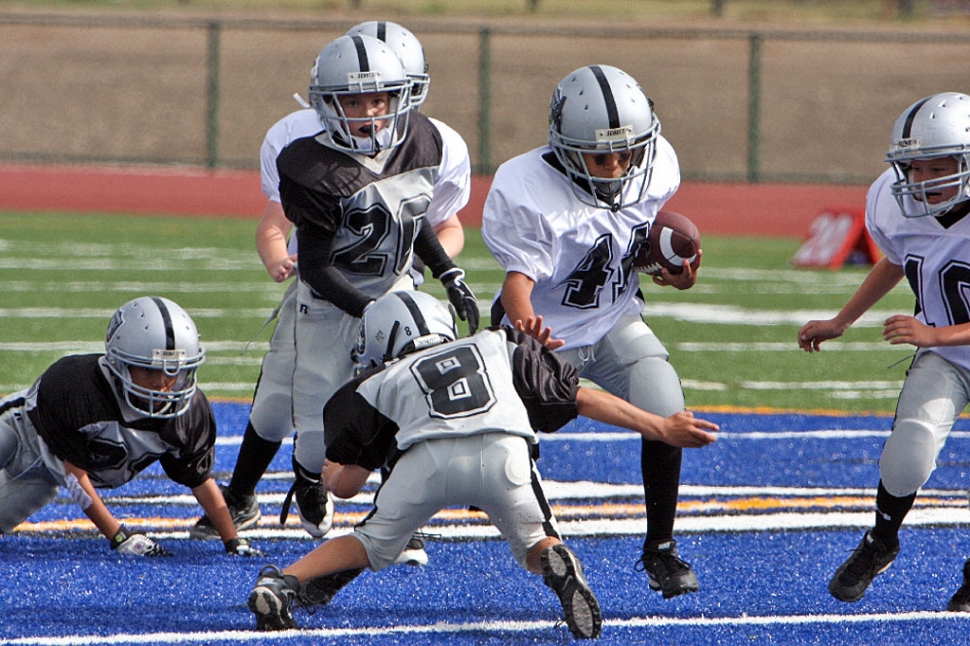 Pete Frias stiff arming his way to daylight.