Fillmore Raiders Are Back!
By Gazette Staff Writers — Wednesday, September 1st, 2021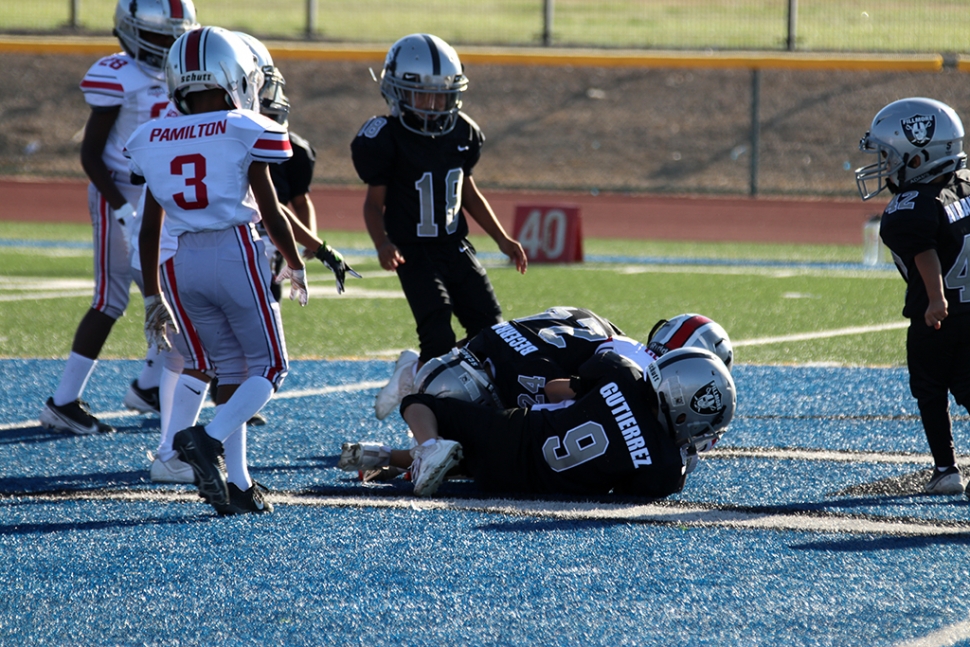 On Saturday, August 28th, at Fillmore High School, the Fillmore Raiders Mighty Mites took on Valley Rush. Above is a group of Raiders making a group tackle at Saturday's game. The Mighty Mites lost to Valley Rush (30-0). Photos Courtesy Crystal Gurrola.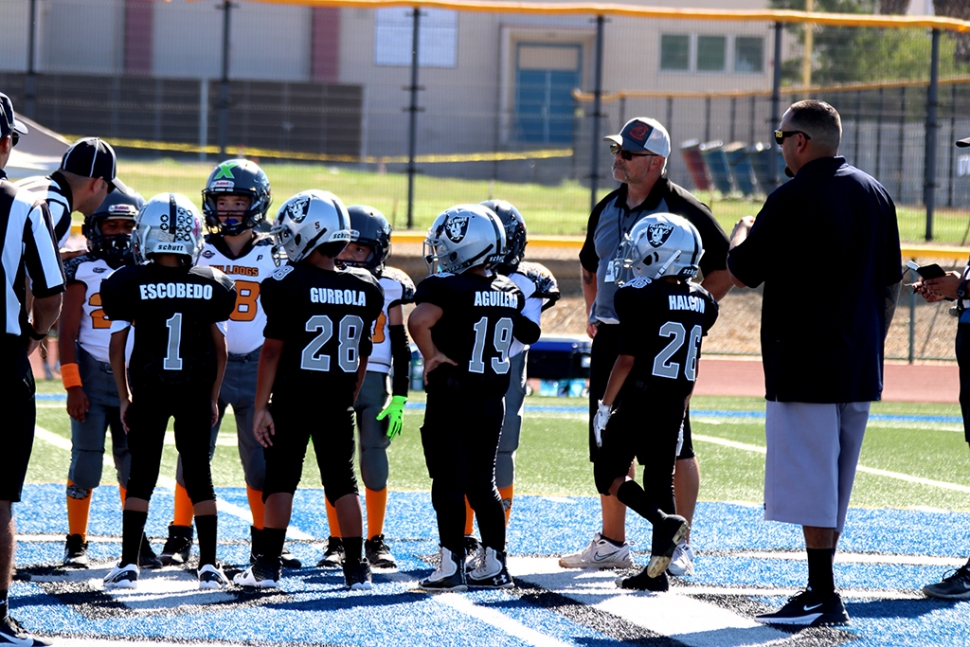 Raiders Bantams' captains meeting at the 50yard line for the coin toss in their game against Simi Valley. The Bantams lost to Simi Valley (36-6).
This past Saturday, the Fillmore Raiders kicked off the 2021 season, after a long wait. Above are Fillmore Mighty Mites scoring a touchdown,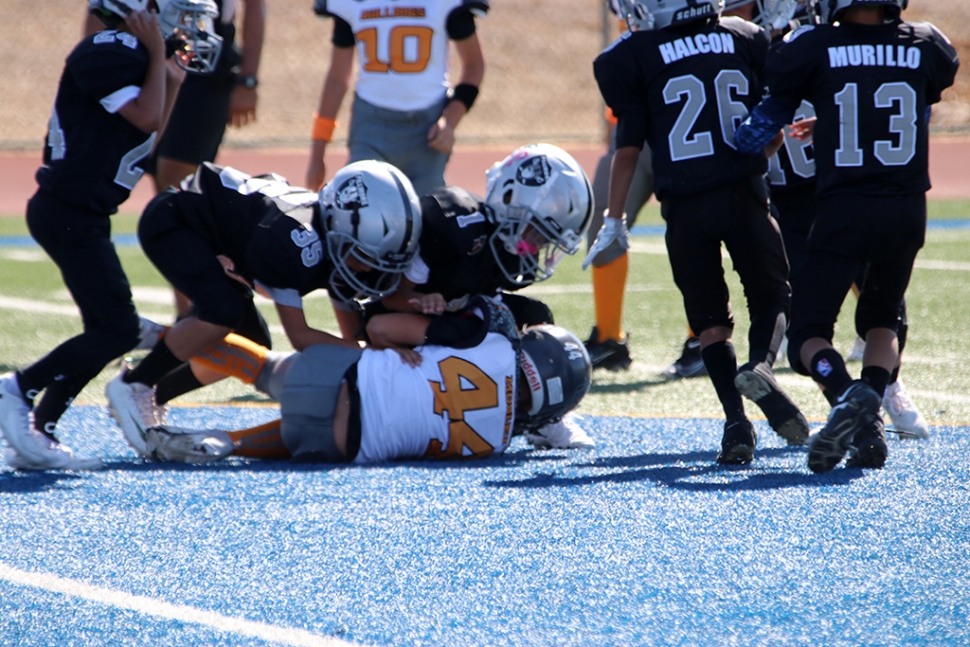 Bantams players making the tackle.