By Anonymous — Wednesday, November 26th, 2008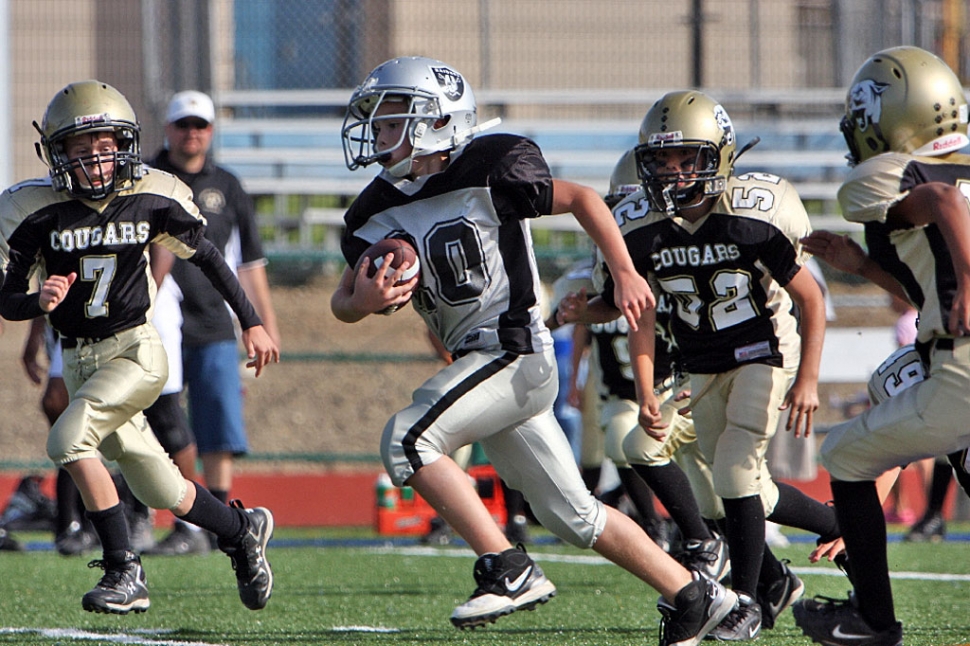 #20 Anthony Morales takes it up the middle for a long TD run the only TD of the game.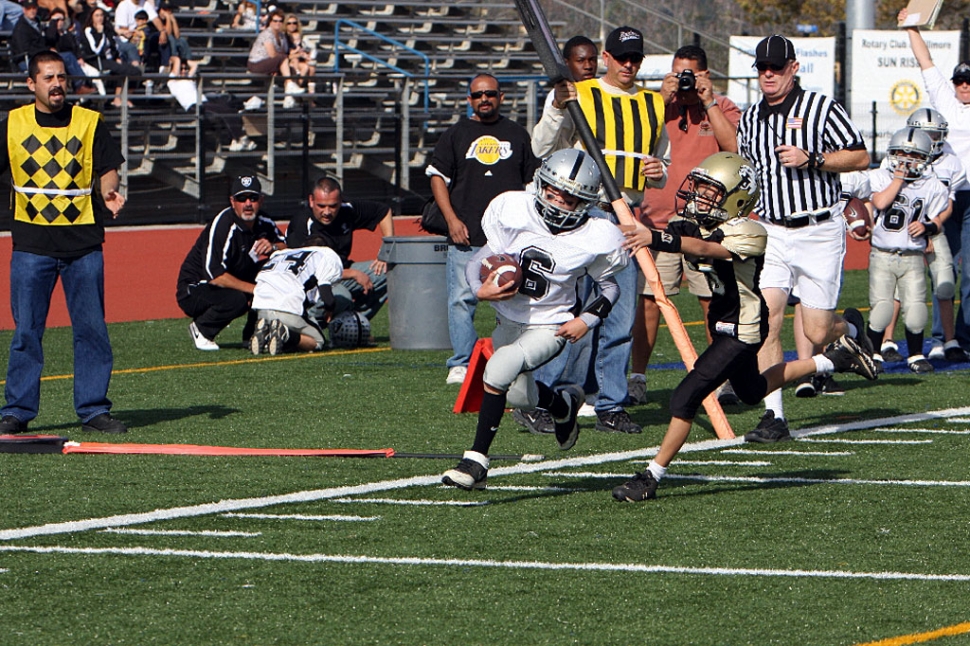 #6 Jhonny Grove on his way for one of his two TD runs.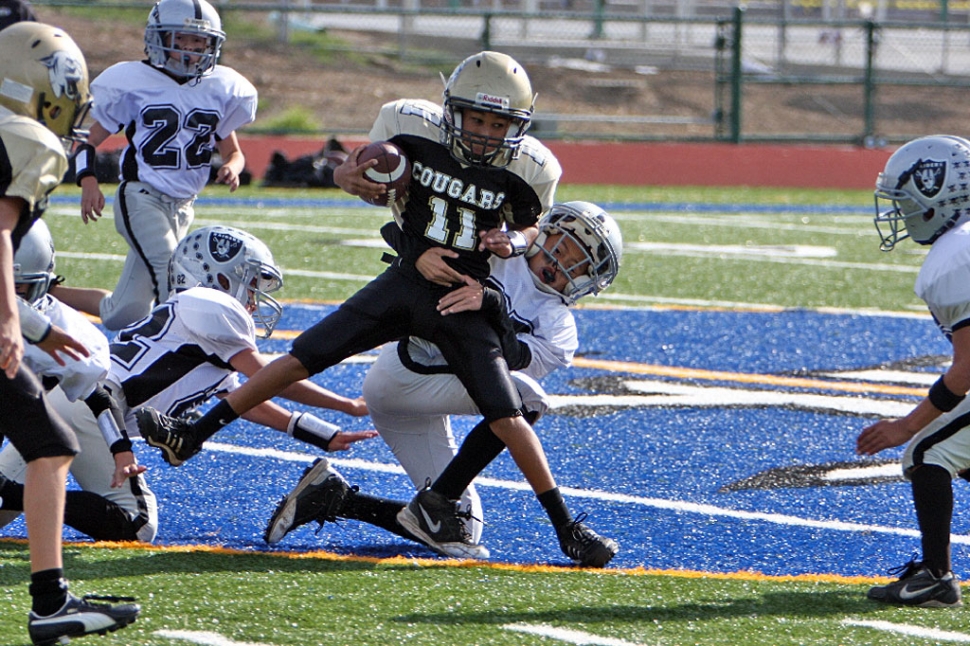 #27 Mathew Willmount makes a sure TD saving tackle.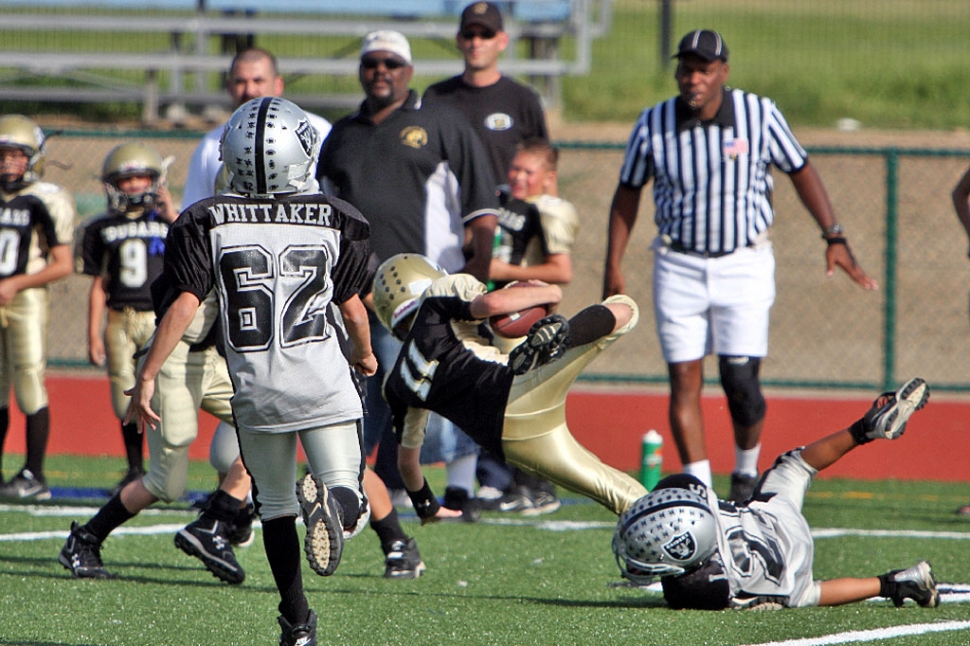 #21 Lagunas makes a great openfield takle, helping to secure a victory and continue in the playoff's.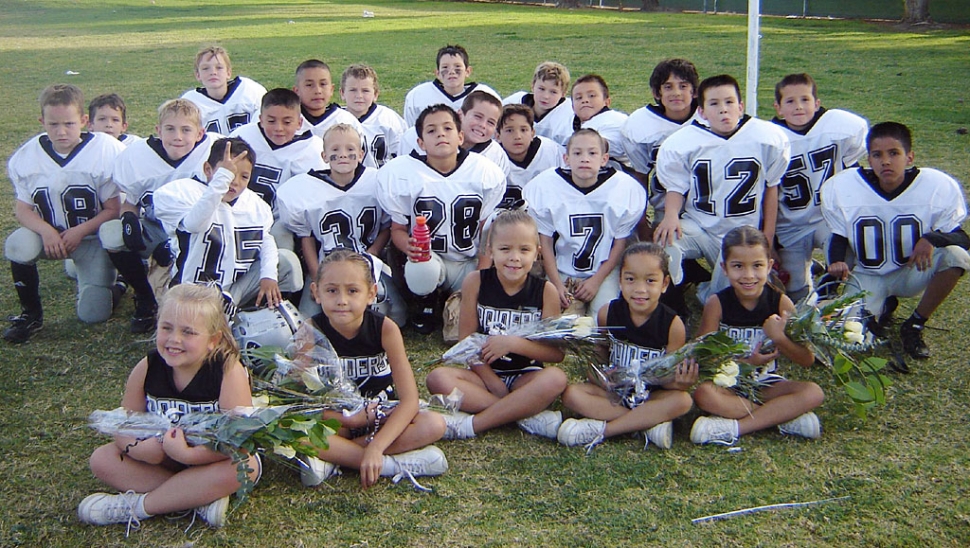 Mighty Might Silver and Cheerleaders.