Fillmore High School Girls Soccer Alumni Game
By Gazette Staff Writer — Wednesday, January 6th, 2016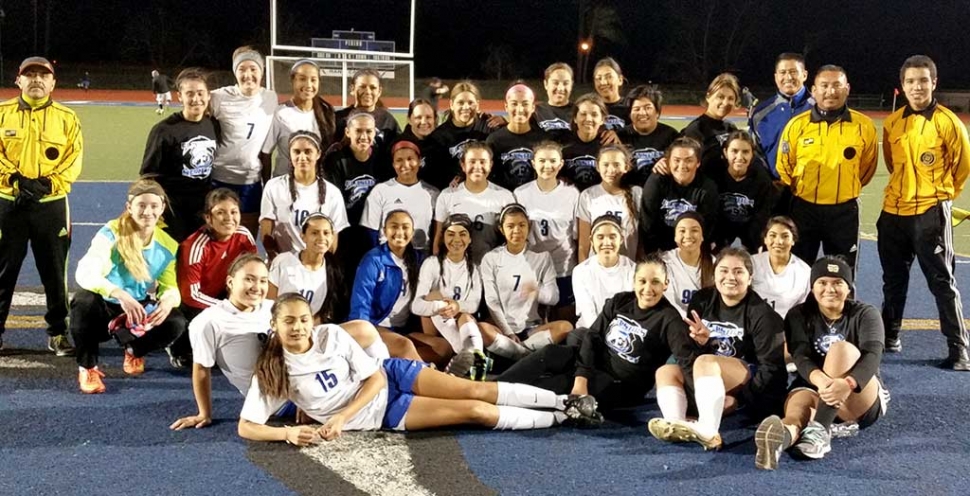 The Fillmore High School Girls Soccer Alumni game was held on Saturday, January 2, 2016. The Fillmore High girls defeated the Alumni 3-2, behind 2 goals from Ryan Nunez.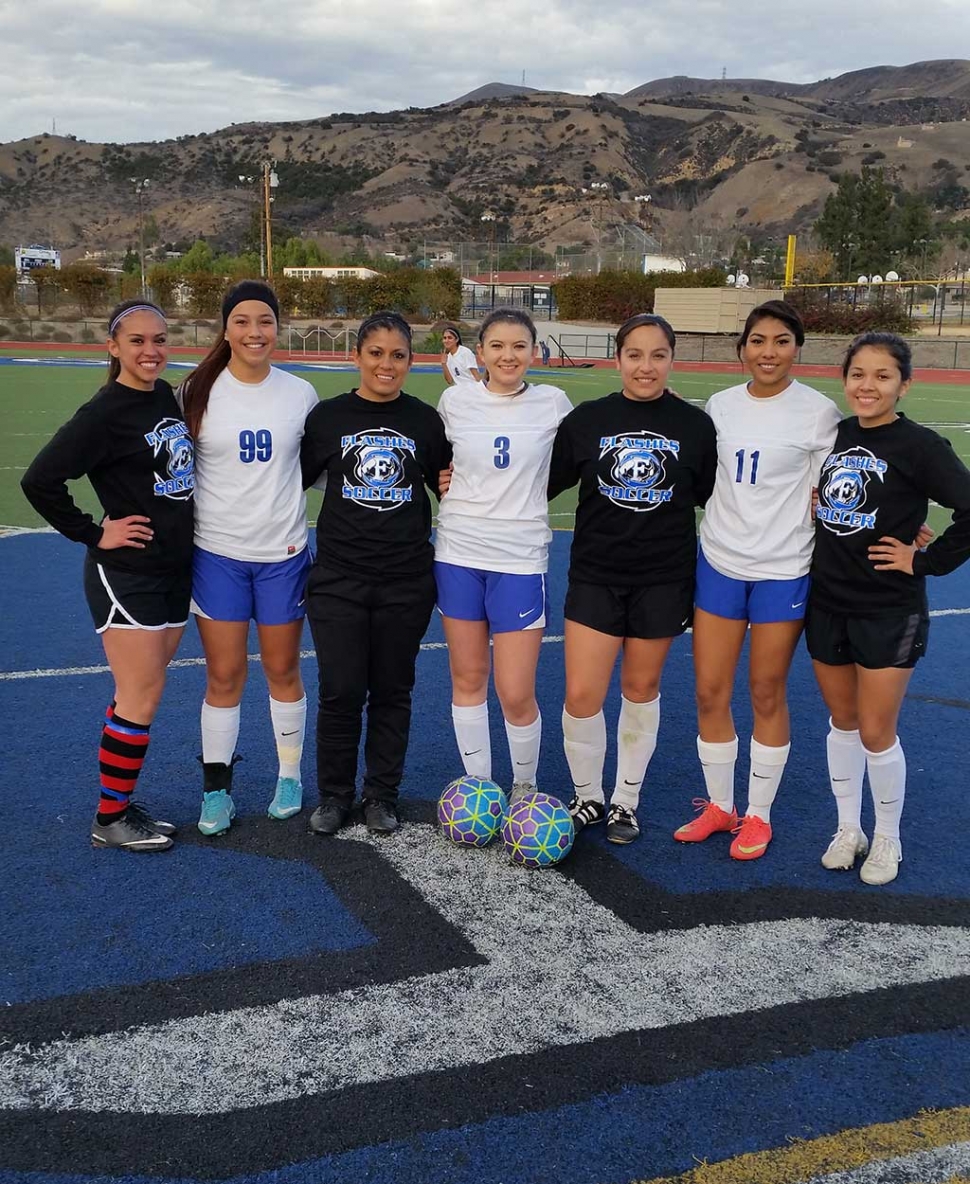 The team captains for the game from left to right: Christina Amezcua, Esmeralda Murillo, Jenny Andrade, Vanessa Estrada, Lala, Maria Suarez, and Yazu Meza.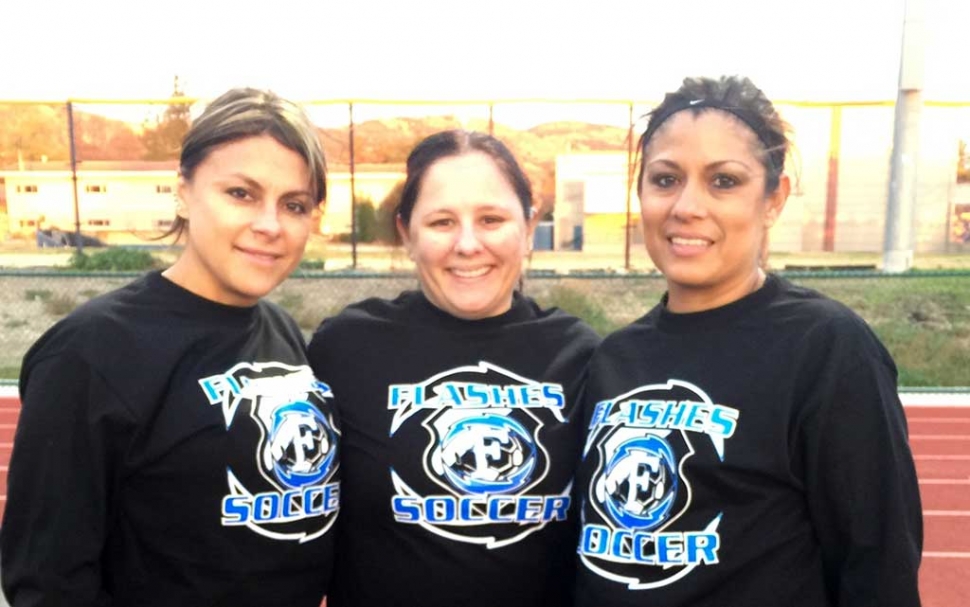 Liz Lomeli, Class of 90, Trina Tafoya, Class of 93, and Jenny Andrade, Class of 92 share a hug before the start of the game. The Fillmore High School girls would like to thank all the alumni players who came out to support the program.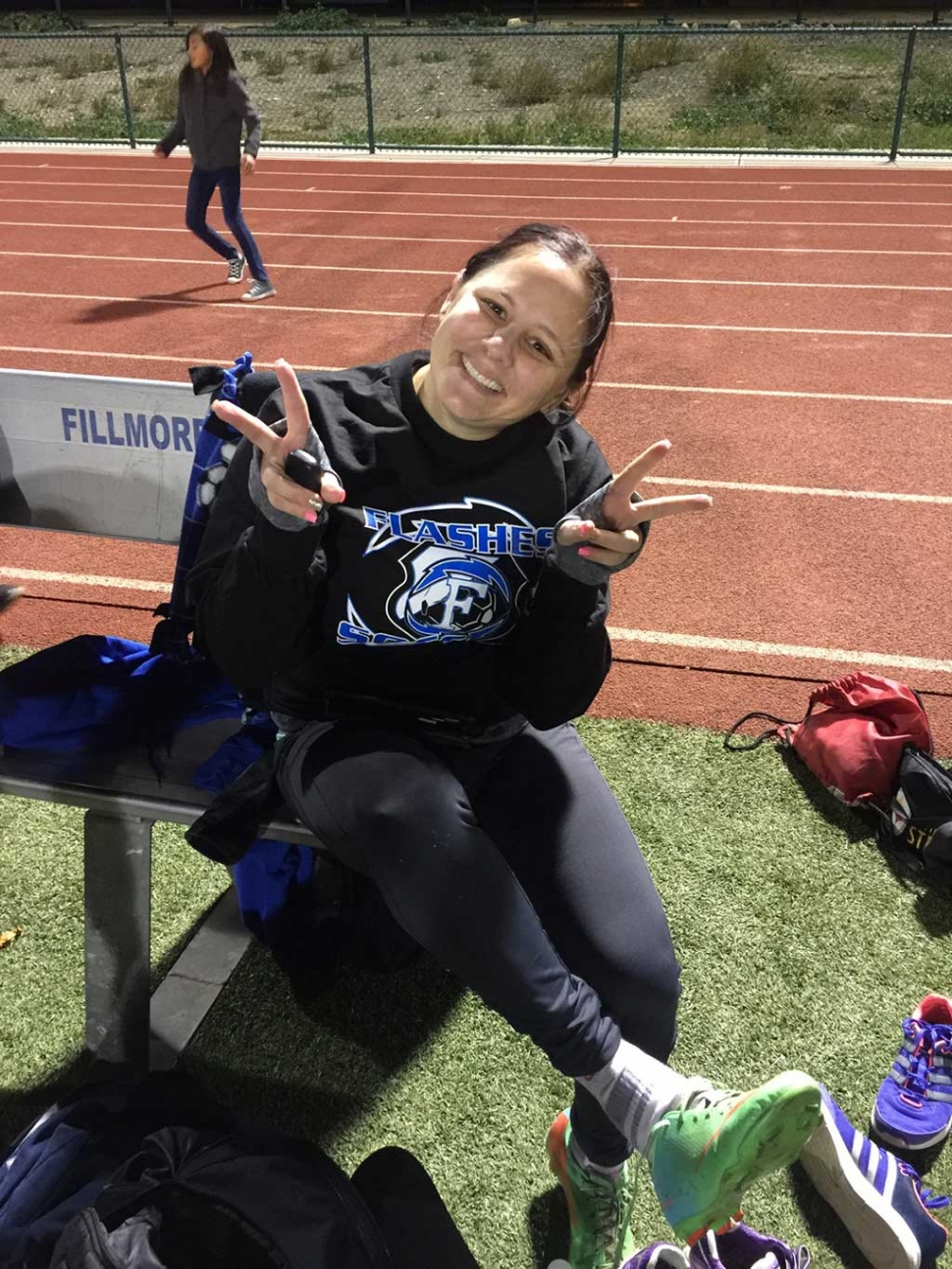 Trina Tafoya celebrates after scoring the second goal for the alumni team in the last seconds of the second half.