Fillmore High School Girls Soccer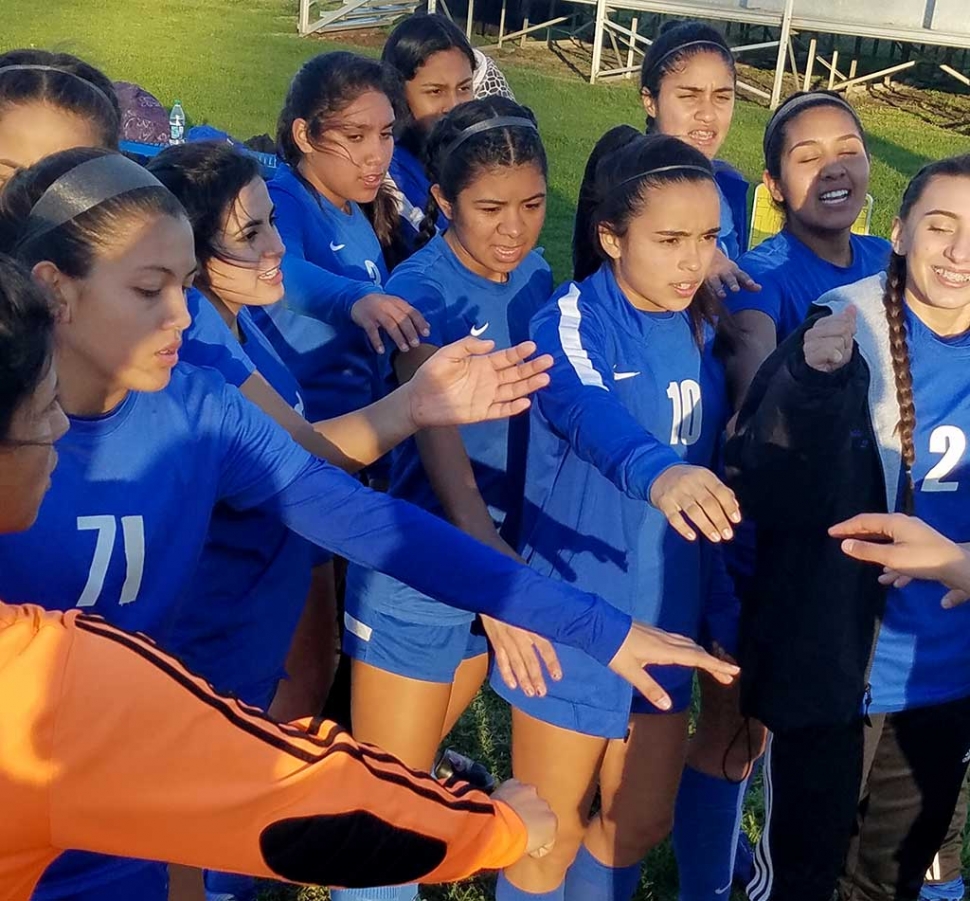 By Gazette Staff Writer — Wednesday, February 1st, 2017
By Coach Omero Martinez
Fillmore Flashes traveled to Nordoff on 1-28-1, Ana Cuvarrubias scored 3 goals, Valerie Hernandez 1 & Andrea Marrufo added 2 goals. Goalie Salma Gomez had 7 saves. Lady Flashes won 6-1. Fillmore Flashes Junior Varsity traveled to Nordoff on 1-28-17. Aaliyah Lopez had 2 goals, assisted by Anahi Andrade, Natalia Mejia played well
defensively. Lady Flashes won 2-0.
Fillmore hosted Villanova on 1-31-17, Ana Cuvarrubias scored 4 goals along with 2 assist giving her 24 league goals, leading all freshman in Southern California Division 7. Valerie Hernandez had 3 goals, Aaliyah Alfaro 2, Andrea Marrufo 2, Grace Topete, Danielle Negrete, Yareli Vasquez, Lupita Bravo and Anahi Andrade each scored a goal. Final score 16-0.
Fillmore freshman hosted Rio Mesa 1-31-17. Lady Flashes came up short loosing 2-0. The Lady Flashes played well.
Come out and support the Lady Flashes on Thursday 2-2-17 at 6pm as they take on Bishop Diego.