Fillmore High's First Boys Water Polo Team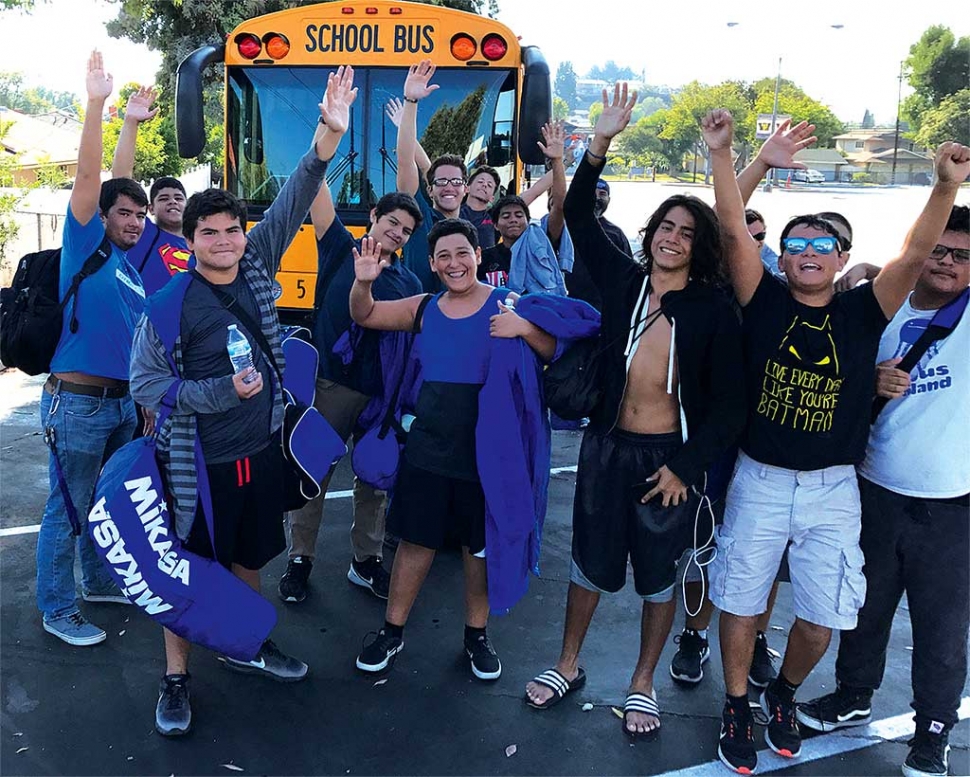 On their way home from their first of many competitive tournaments played this past weekend. Safely home, that concluded their first season.
By Gazette Staff Writer — Thursday, October 20th, 2016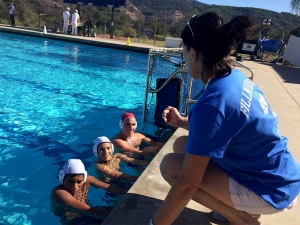 Fillmore Flashes at Villanova for a water polo match.
October 12th was our last day of our season. The Fillmore High School Inaugural Boys water polo team successfully completed 3 High School matches. The games were played against Carpentaria, Villanova and Nordoff. Our 18 young men represented Fillmore Athletics with heart, dedication and pride. I watched these young men progress as athletes and grow together as a team.
A memoir written by our team Captain Luke Myers "It was a very close game, but they got us. Even if this is our second and LAST game for the season, it's been the most fun I've had in a team sport. Fillmore's VERY FIRST boys water polo team. We made history... We never had a dull moment or negative vibes. Ms Burns has showed us the utmost love and support despite every single obstacle that has slowed us down. We've overcome and have paved the way for future seasons of improvement and excitement. Thank you to this amazing brotherhood of respectable and loving guys, and even for everyone that couldn't make it in their schedule as we progressed. Every single person who has contributed to this team in any way is amazing and FHS will never be the same now. Oh... And today's score is 1-30, but our point counts as a lot."
Our team will be playing in a Open Entry Southern California Boys Water Polo Tournament in Chino Valley on Friday October 14th and 15th 2016. GOOD LUCK FILLMORE HIGH SCHOOL BOYS WATER POLO TEAM.
Thank you for this opportunity, it has been an amazing experience.
Coach TeLana Burns
Team:
Marcus Anthony
Luke Myers
Edgar Jesus Gonzalez Martinez
Israel Brooks
Alex Rojas
Fernando Landeros
Gavin Rivera
Jose Ruiz
Juan Perez
William Tran-Wyche
Adrian Meraz
Cristian E. -Minjares
Francisco Jimenez
Michael Santa Rosa
David Dunham
Samuel Guzman
Francisco Franny Ruiz