Fillmore Girls Softball All-Stars 10U "B" Gold Division qualifies for State Tournament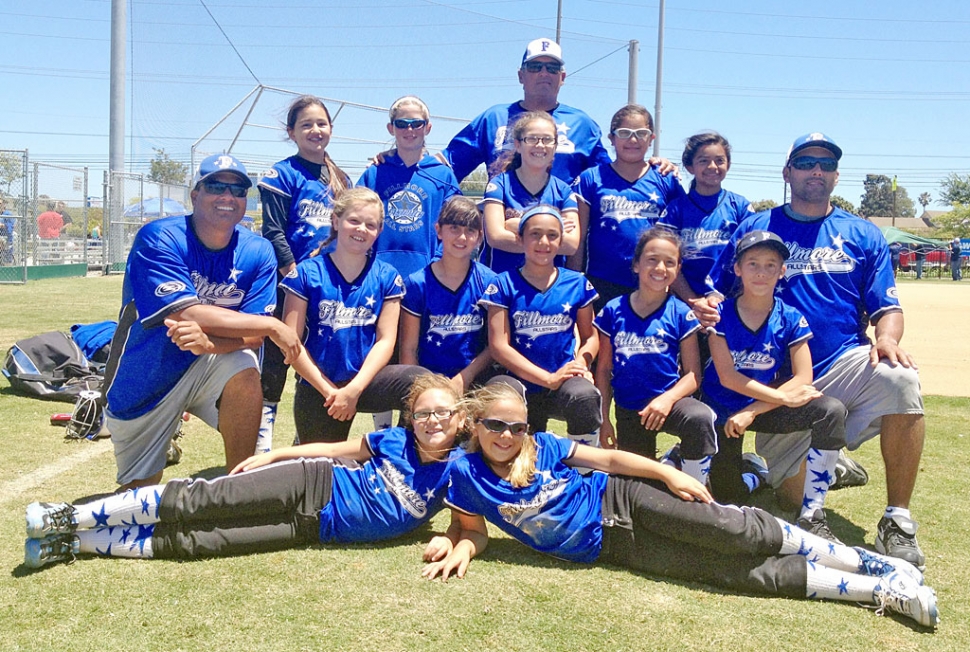 (l-r top row) Aliyah Golson, Alexis Johnston, Assistant Coach Jeff Fontes, April Lizarraga, Isabella Ayala, Julissa Montes. (middle row) Manager Mario Robledo, Addison Weeks, Jessie Fontes, Heaven Aparicio, Lexi Garza, Nevaeh Walla, Head Coach Louie Garza. (bottom row) Alyssa Ibarra and Olivia Robledo. (not pictured) Assistant Coach Ryan Weeks.
By Gazette Staff Writer — Tuesday, June 26th, 2012
Congratulations to our 10U "B" Gold Division Fillmore Girls Softball All-Stars for qualifying for State Tournament in the ASA Western District Tournament this past weekend, June 22-24, 2012 in El Rio.
This is the first time in Fillmore history that a "B" league has qualified for a chance to win the State tournament in Lancaster, CA. on July 6-8, 2012. Competing against 72 teams, they will have a chance to advance to Nationals in Spokane, WA. Our "B" Gold league is the highest level of competition in ASA Softball All-Star Tournaments. We are so very proud of our team and all the commitment they have displayed in preparation for this level of competition. GOOD LUCK AT STATES!