Fillmore Girls 14U AYSO EXTRA Team Wins Section 10 Championships & Advances to AYSO Western States Championships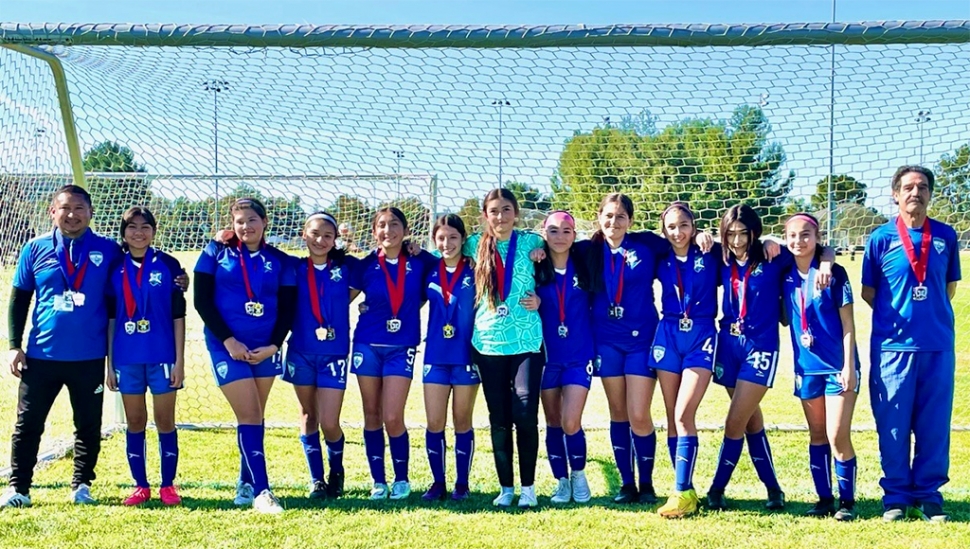 Above is the Fillmore Girls 14U AYSO EXTRA team which won the AYSO Section 10 Championships on Sunday, January 22, 2023. Pictured (l-r) are Coach Arnold Munoz, Mia Munoz, Aliana Manzano, Itzel Vasquez, Jasmine Gonzalez, Kimberly Magana, Samantha Arias, Fiona Cabral, Elena Garcia, Sarah Cedillos, Juliet Bustos, D'andra Amezcua and Coach Ricardo Aldana. Not pictured are Kaliah Sanchez, Yoseline Cruz and Coach John Cabral.
By Gazette Staff Writers — Friday, February 10th, 2023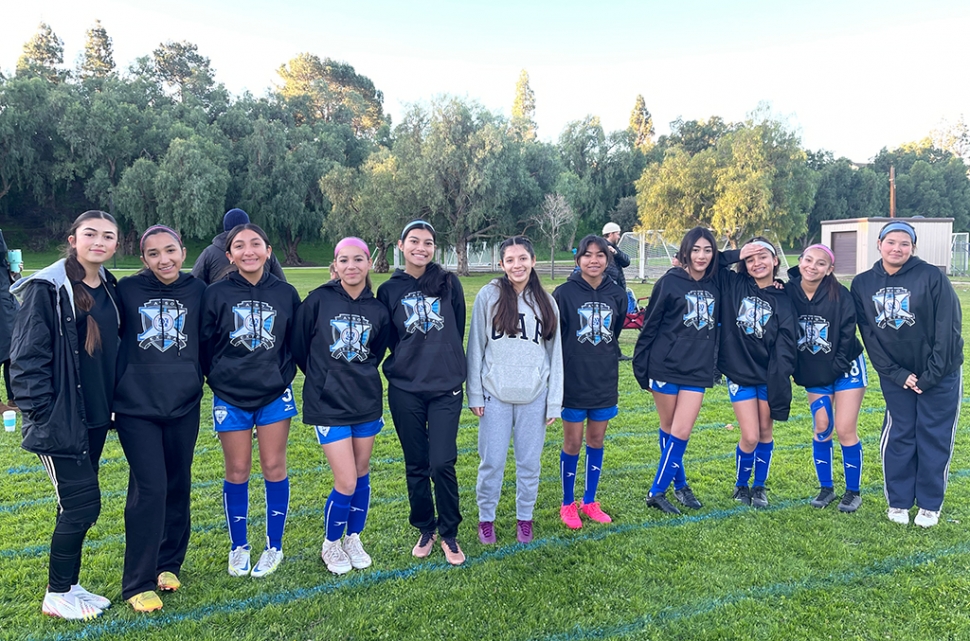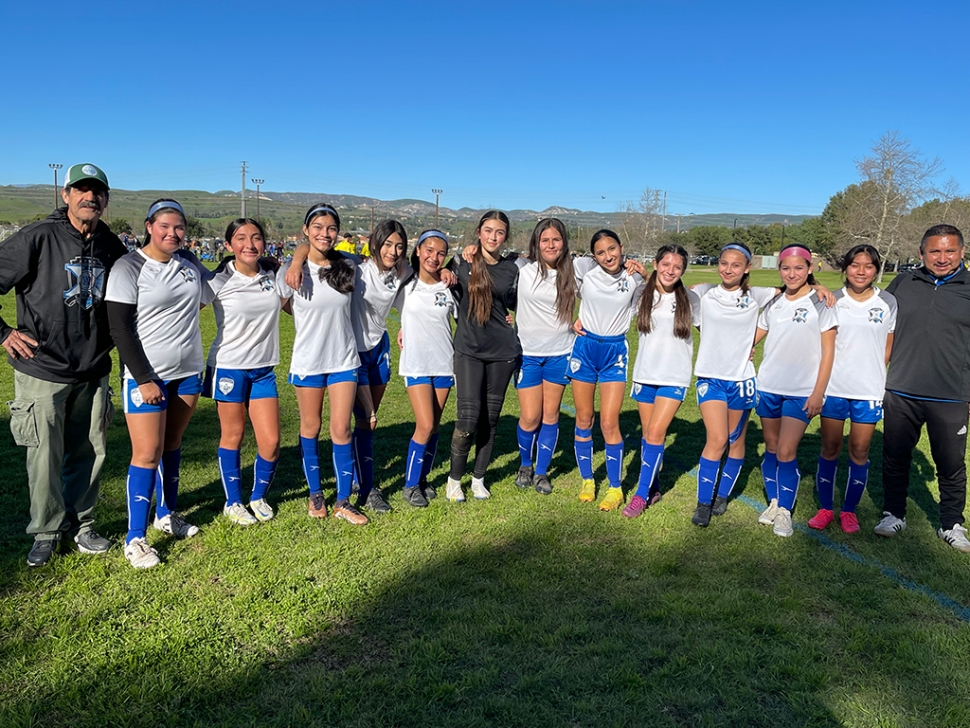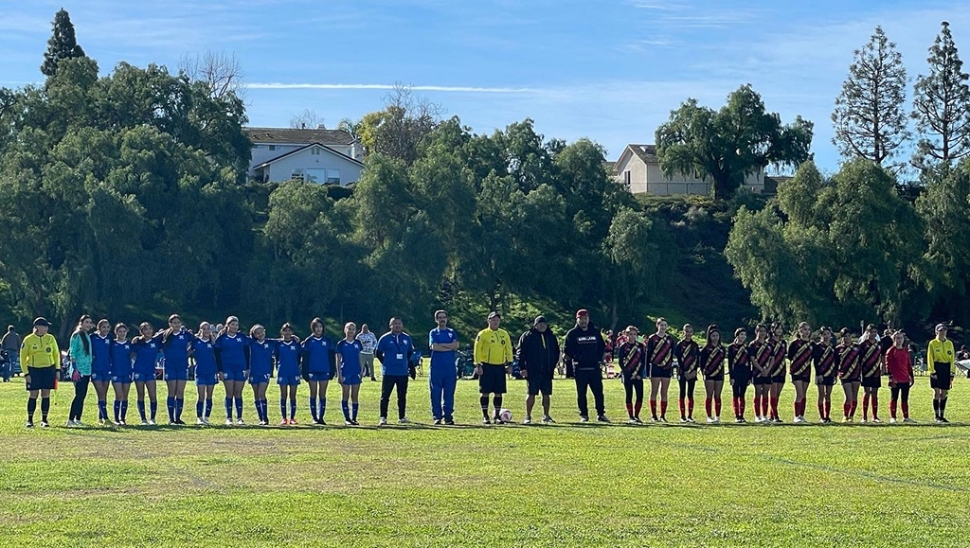 Courtesy Arnold G. Muñoz, Fillmore AYSO
Congratulations Girls 14U AYSO EXTRA team for winning the AYSO Section 10 Championship game, which was held Sunday, January 22, 2023, at Arroyo Vista Community Park in Moorpark. And special congratulations for making history as the first AYSO EXTRA team from Fillmore to win this championship series. Next, they will be advancing to the AYSO Western States Championships where they will be representing not just Fillmore but Southern California as well. They will be competing against teams from Alaska, Northern California, Oregon, and Washington. Good luck on the next journey!