Fillmore Flashes Girls Soccer End Season Against Miller High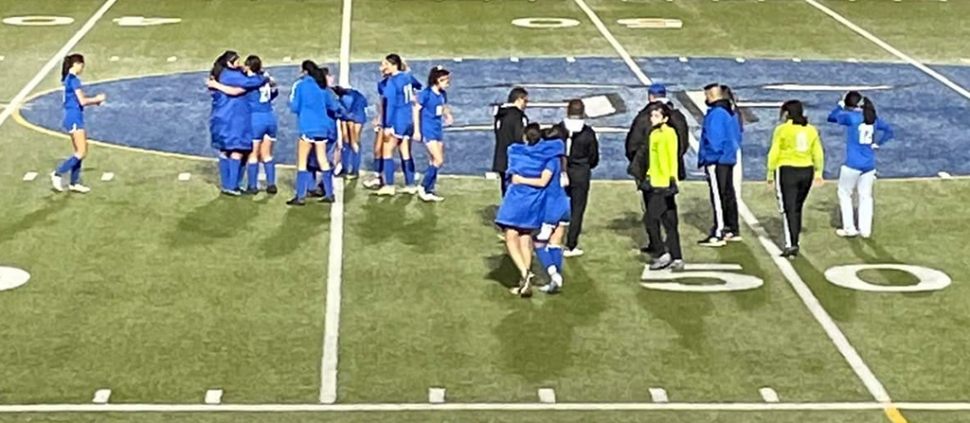 Flashes vs. Miller
By Gazette Staff Writers — Wednesday, February 23rd, 2022
On February 16th, 2022, at 5pm, the Fillmore Flashes Girls Soccer Team defeated Ontario Christian High School with a final score of 4-1, advancing the team into the CIF quarter finals where they took on Miller High School on Saturday, February 19th. After a hard fought game the Flashes fell short against Miller with a final score of 1 -3. The Lady Flashes ended their season with a league record of 7-2-1, CIF record 3-1-0, and an overall record of 10-6-4. For more info visit https://www.maxpreps.com/ca/fillmore/fillmore-flashes/soccer/girls/winte....
Game Stats are as follows:
Fillmore vs. Ontario Christian - Goals: Alexis Velasco, Marlene Gonzalez, Isabela Regalado, Jennifer Abrego; Assist: Marlene Gonzalez.
Fillmore vs. Miller - Goal: Marlene Gonzalez Assist: Marlene Gonzalez. Great season ladies!