Fillmore Flashes Girls Soccer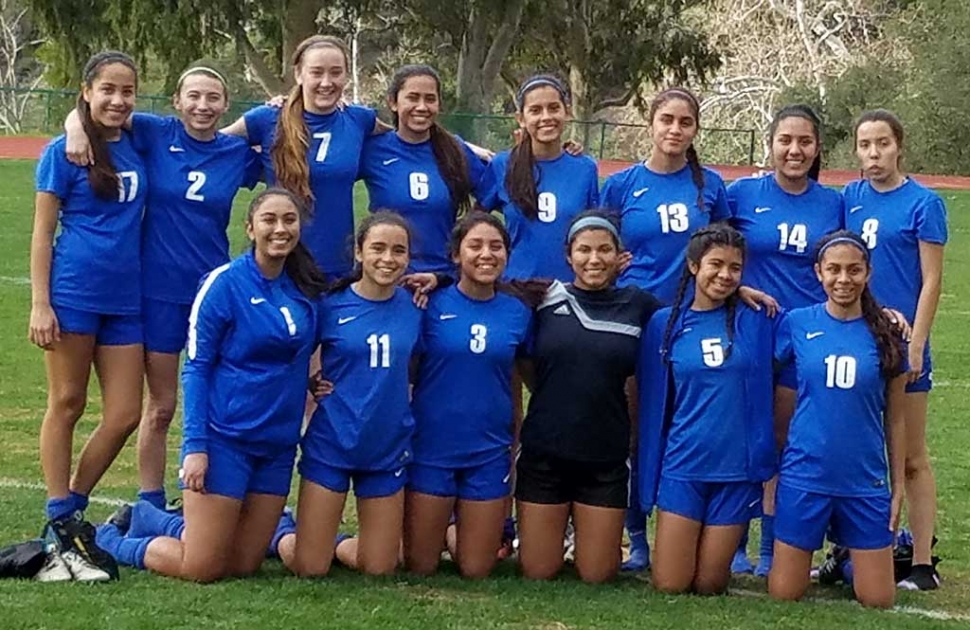 Flashes Girls JV and Varsity Girls Soccer teams celebrate with a photo after defeating Thatcher.
By Gazette Staff Writer — Wednesday, February 8th, 2017
By Coach Omero Martinez
Fillmore hosted Bishop Diego on 2-2-17. Andrea Marrufo & Ana Covarrubias each scored two goals. Valerie Hernandez and Aalyiah Alfaro each scored a goal. Ryan Nunez, Coby Cobian, Sophia Garibay and Alexis Mejia played well defensively. Fillmore won 6-0.
Fillmore traveled to Thacher on 2-4-17. The Lady Flashes came out strong taking a 2-0 lead in the first half goals from Ana Covarrubias & Andrea Marrufo. In the second half the Lady Flashes weren't done, scoring three goals. Yareli Vasquez scored 2 goals off of nice crosses from Ryan Nunez and Valerie Hernandez added another. Ryan Nunez had 3 assist. Salma Gomez had 6 saves. Fillmore won 5-0.
JV also traveled to Thatcher and won 7-0 behind 4 goals by Aaliyah Lopez.
5-0 in league. The lady flashes go into the final week of league play in second place with a chance for a share of the league tile if they win it.