Fillmore Cross Country Competes in 33rd Annual Ojai Invitational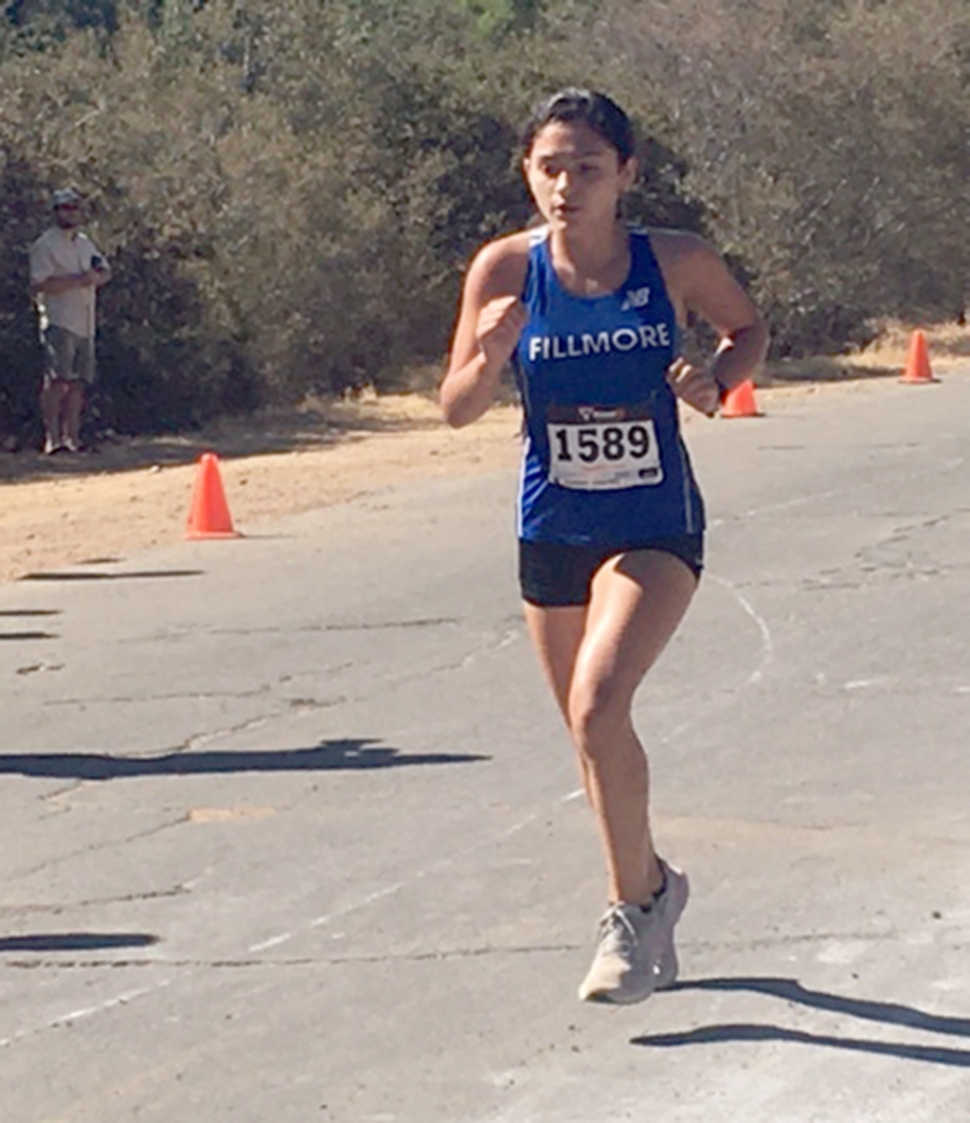 On Saturday, September 11th, the FHS Cross Country teams competed in the 33rd Annual Ojai Invitational. (above) Lead runner for the FHS Flashes, Athena Sanchez, who took 3rd place with an overall in a time of 12:52.88. Photos courtesy Coach Kim Tafoya.
By Epi Torres — Wednesday, September 15th, 2021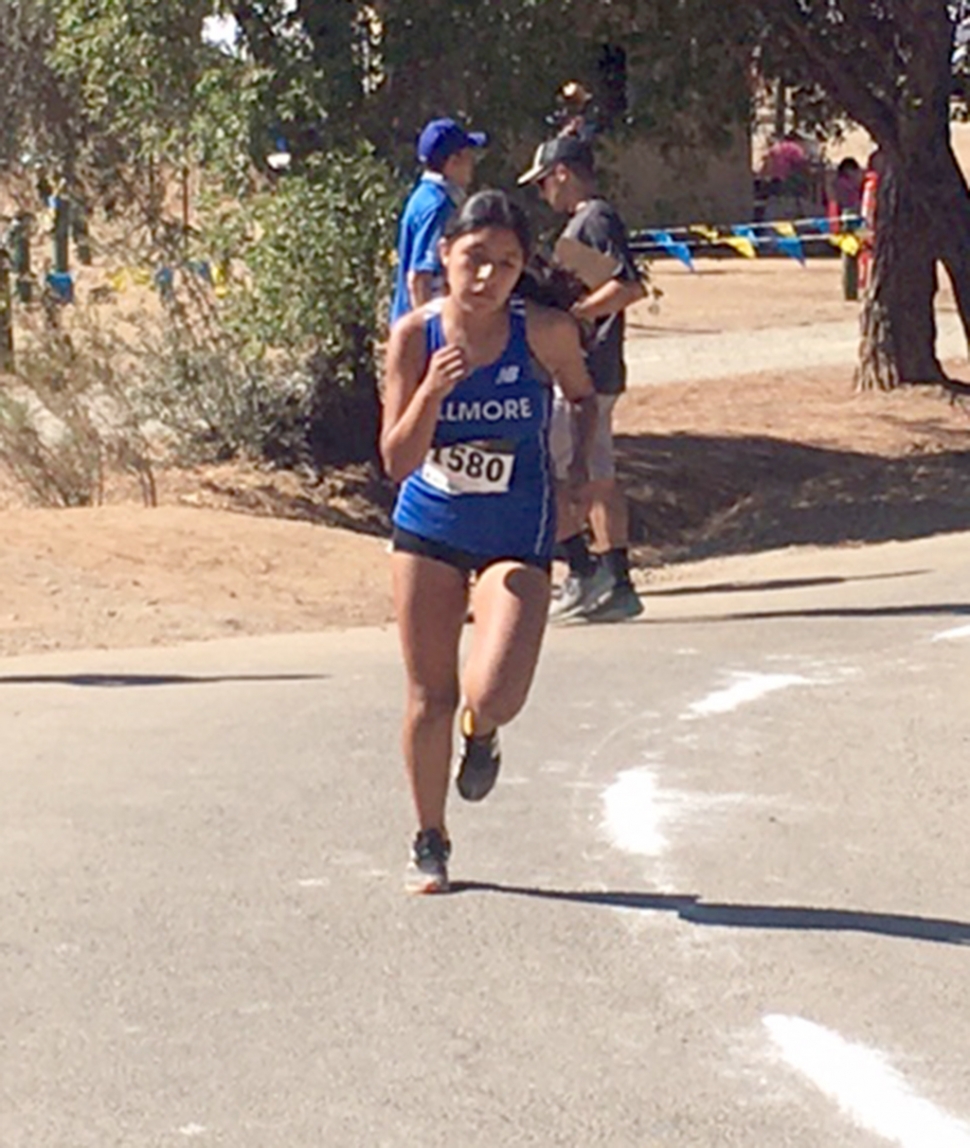 Niza Laureano Was 4th overall.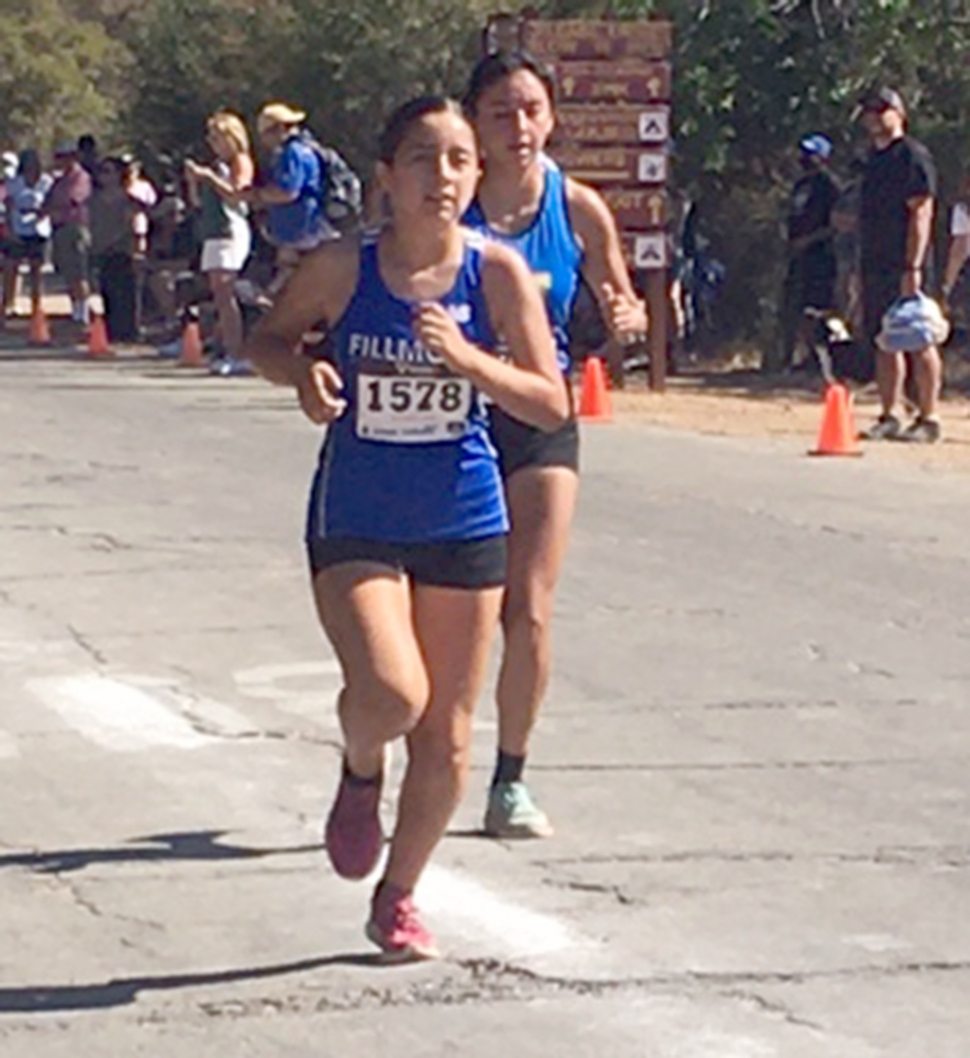 Andrea Laureano Was 10th overall.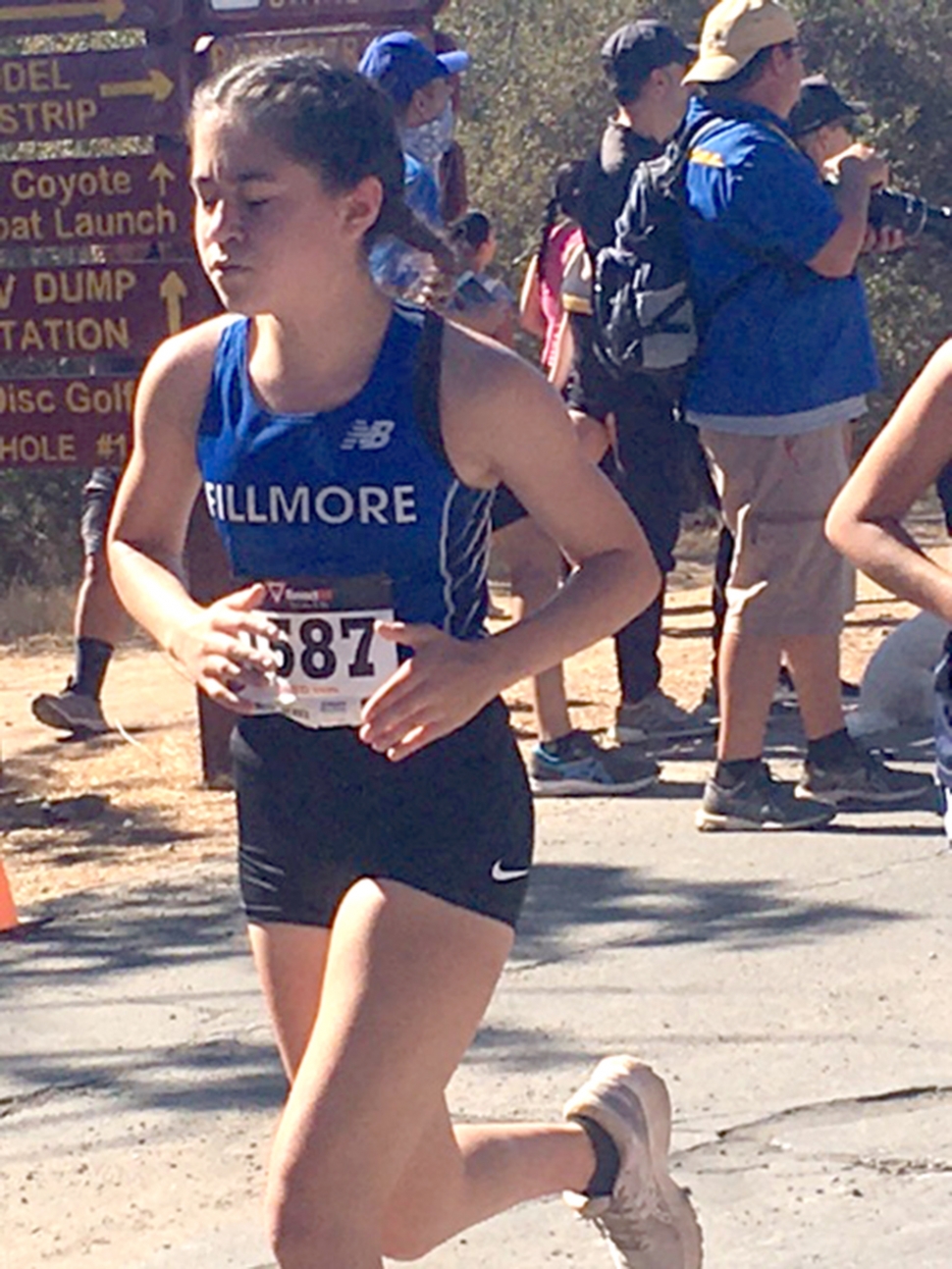 Lorena Perez in her season opener was 32nd in the race.
On Saturday September 11th, the Cross-Country teams traveled to one of the hottest places in the county, Ojai. There they competed on a hilly 1.9-mile course. The course is situated in the mountains along Lake Casitas and the race is hosted by Nordhoff High School. This course is very challenging and as I've already mentioned, and very hot.
The girls were the first to race for the Flashes. The 10:00 AM start assured a difficult time due to this being our first time this year competing on a hilly and a hot course. The Fillmore girls were up to the challenge and ran very well, finishing in second place as a team. They were led by newcomer Athena Sanchez who finished in 3rd place overall in a time of 12:52.88. She was followed by teammate Niza Laureano who finished in 4th place in 12:55.63, Andrea Laureano 10th in 13:39.63, Angelica Herrera 21st in 14:17.29, Alexandra Martinez 29th in 14:47.81, Lorena Perez 32nd in 14:53.91, Sophia Rodriguez 35th in 15:03.11, Diana Santa Rosa 49th in 15:39.03, Luz Castaneda 51st in 15:41.19, Alexa Martinez 81st in 17:26.58, Daisy Guerrero 90th in 17:35.87, and Aryanne Munoz 108th in 19:54.65. In the team competition, Fillmore girls finished in second place. The top nine Fillmore runners were medal winners in this race.
The Varsity Boys followed, and they were led by Josh Estrada who finished in 13th place in 11:22.96, he was followed by Nicholas Hurtado 18th in 11:40.71, Angel Laureano 21st in 11:51.13, Angel Garcia 24th in 11:57.99, Eduardo Vigil 27th in 12:03.87, James Torres 78th in 14:13.11, and Luke Hernandez 97th in 16:14.55. In the team competition, the Fillmore boys finished in 4th. The first 5 boys in this race were medal winners.
Our next meet will be on Thursday, September 16th at the School Farm in Fillmore. This is the first of 3 league meets run a couple weeks apart. They will determine league champions in 4 divisions and CIF representation in the two varsity divisions in the Citrus Coast League. The meet will commence at 3:30 PM. Hope we see you there.