Fillmore 14U Headed to Nationals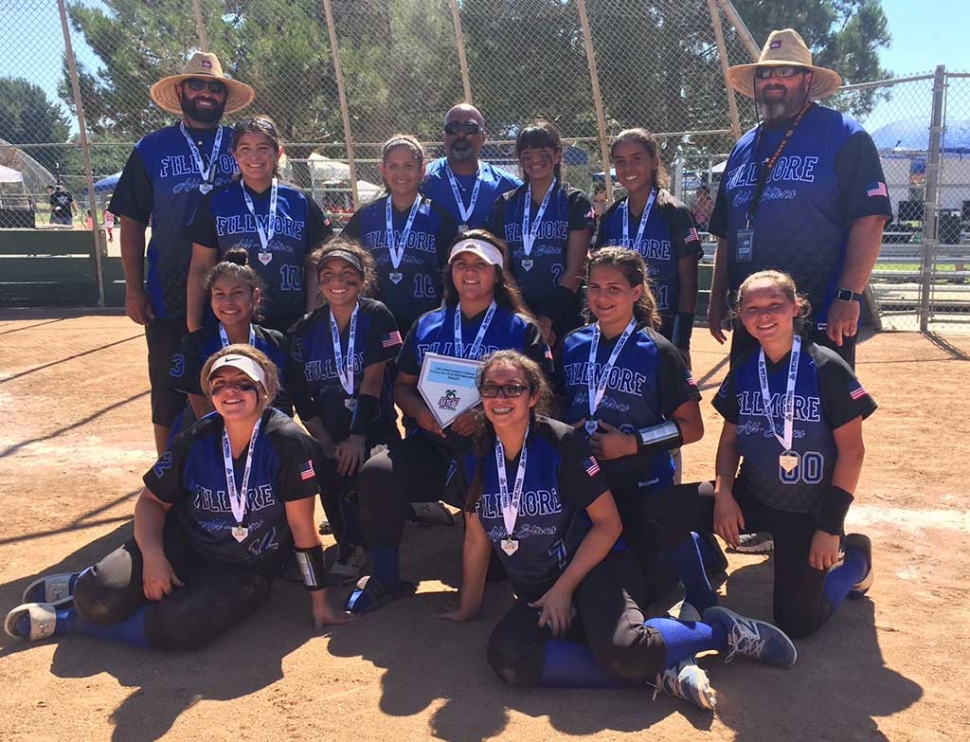 Front row, left to right: Zoie Isom, April Lizarraga. Middle row, left to right: Natalie Segura, Jasmine Zavala, Kayla Carrillo, Alyssa Ocegueda, Emma Ocegueda. Back row, left to right: Coach Rudy Murillo, Lily Murillo, Jazalyn Ramos, Coach Beany Venegas, Ebony Venegas, Alexis Sanchez, and Manager Tim Isom.
By Gazette Staff Writer — Monday, July 24th, 2017
The Fillmore 14U All Stars recently competed at the ASA "B" State Tournament in Lancaster July 7 – July 9, 2017. They won 6 games, and made it to the final four.
The team is headed to Sacramento to compete for the 2017 Western National Championship in Roseville, CA from July 31 - August 6, 2017.
A GoFundMe Campaign has been created to help the team with travel costs and expenses.
Anyone wishing to donate or sponsor the team can do so by visiting: www.GoFundMe.com/Fillmore14U