Fillmore 12U All Star Team to Compete at California State Qualifier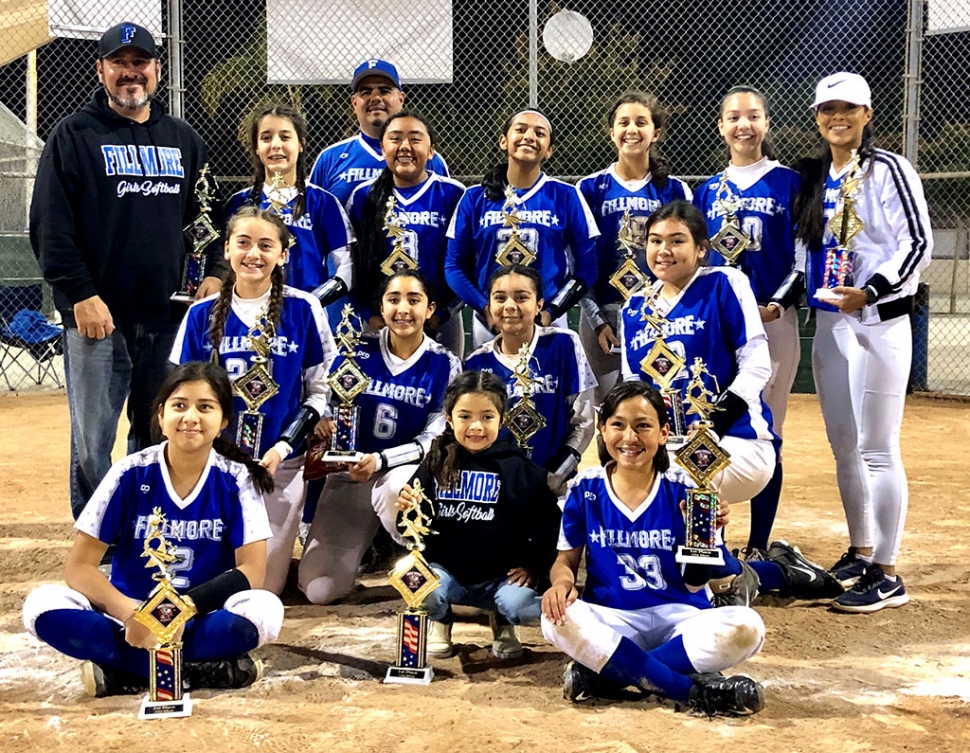 The Fillmore 12U All Star Team that will compete at the District Playoff's on Friday, June 14th at 6 p.m. in Oxnard, which is a California State Qualifier. Photo courtesy Stephanie Cardona.
By Gazette Staff Writer — Wednesday, June 12th, 2019
Submitted by Cali Venegas
Congratulations to Fillmore 12U All Star Team as they round up their tournament All Star season before entering into The USA Softball Western District C Playoff's. The team started a few weeks back on Mother's Day weekend participating in the Moorpark Tune up Tournament where they finished in 1st place.
Next they visited Santa Monica Girls Softball where they participated in 2 games winning both, but were unable to complete the tournament due to poor weather conditions. Memorial Day weekend the team stayed local and participated in the 25th Annual Thousand Oaks Girls All Star Tournament playing 5 games winning them all and ending as the 12U Silver Division Champions.
This past weekend the team participated in the Jessica Mendoza All Star Tournament hosted by Camarillo Girls Softball. The team played 5 games over the weekend winning them all and once again finished as the 12U Silver Division Champions.
Now the team will prepare for District playoff's which will be held in Oxnard, June 14-17th with Fillmore hitting the field Friday, June 14, 2019 at 6pm at 801 Hobson Way in Oxnard. This tournament is California State qualifier. Fillmore will enter District play with a record of 15-0-2. Their team's overall batting average is .438, their fielding percentage is .930 and collectively their pitchers ERA is an outstanding .977. Congratulations to the entire team and coaching staff; continue to represent Fillmore in such a positive fashion and know that everyone is rooting for your team's success. Good Luck Girls!