Fillmore's Girls 10U All-Stars Place 2nd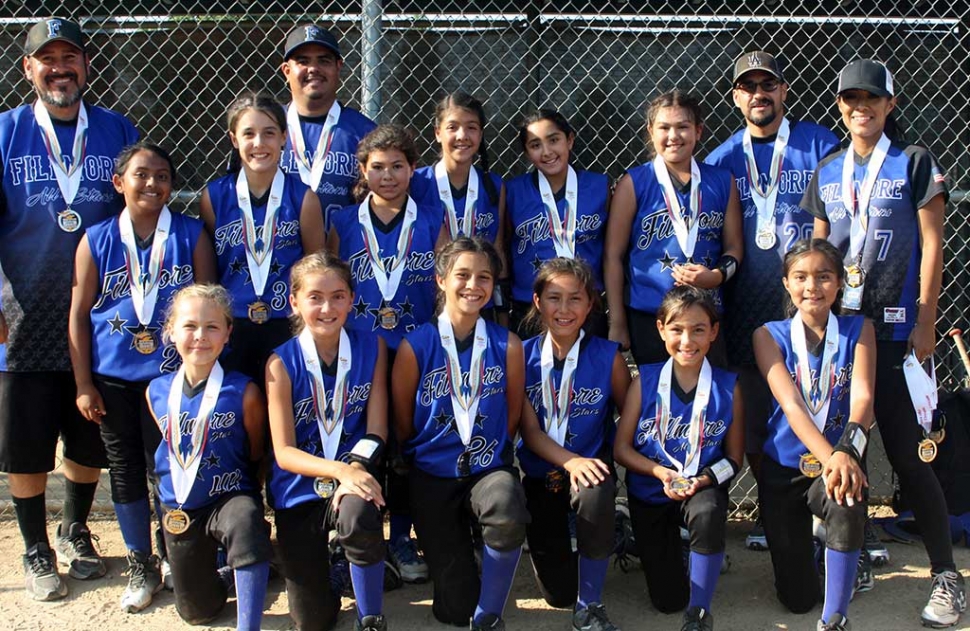 Fillmore 10U All-Stars Team (Top) Emma Estrella, Analisa Cabral, Sophia Alvarez, Aleena Camacho, Makayla Balboa, Desiree Cardona (Bottom) Delaney Vazquez, Erika Sanchez, Aryanne Munoz, Arianna Halcon, Livia Cabral, Sofie Aviles. Manager: Cali Venegas. Coaches: Cesar Camacho, Johnny Cabral and Pokey Sanchez.
By Gazette Staff Writer — Wednesday, July 19th, 2017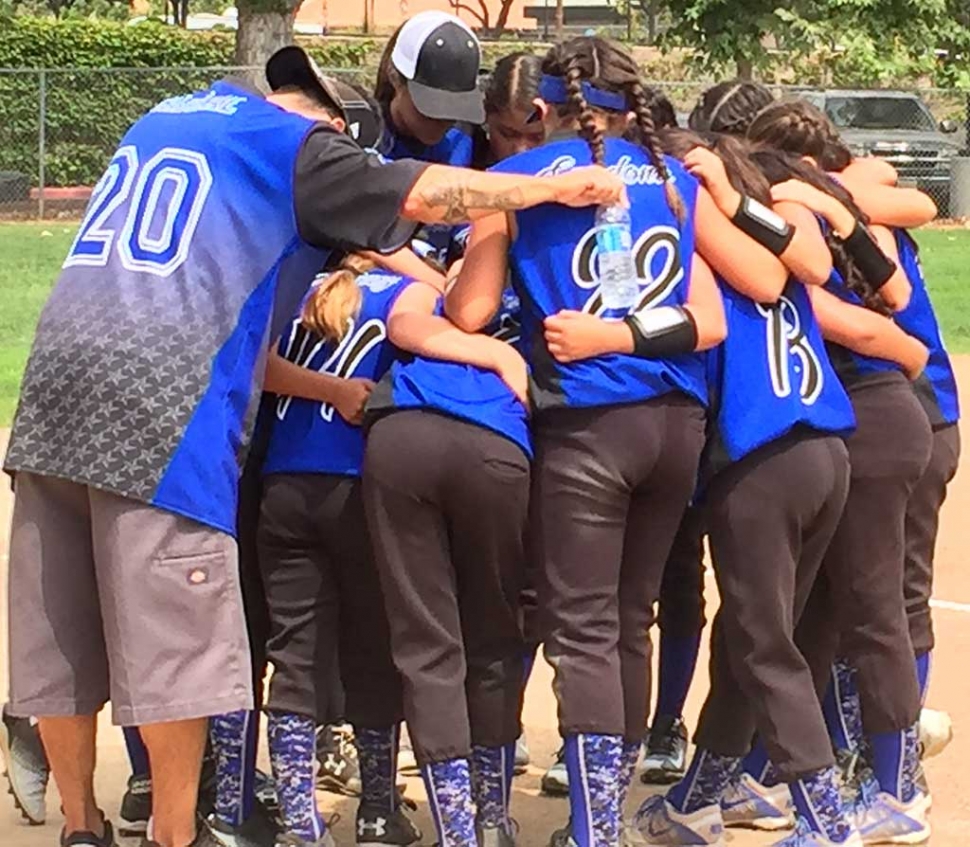 Fillmore's team huddles before they kick off the C Regional Championship in San Diego against Sylmar. Photo courtesy Cesar Camacho.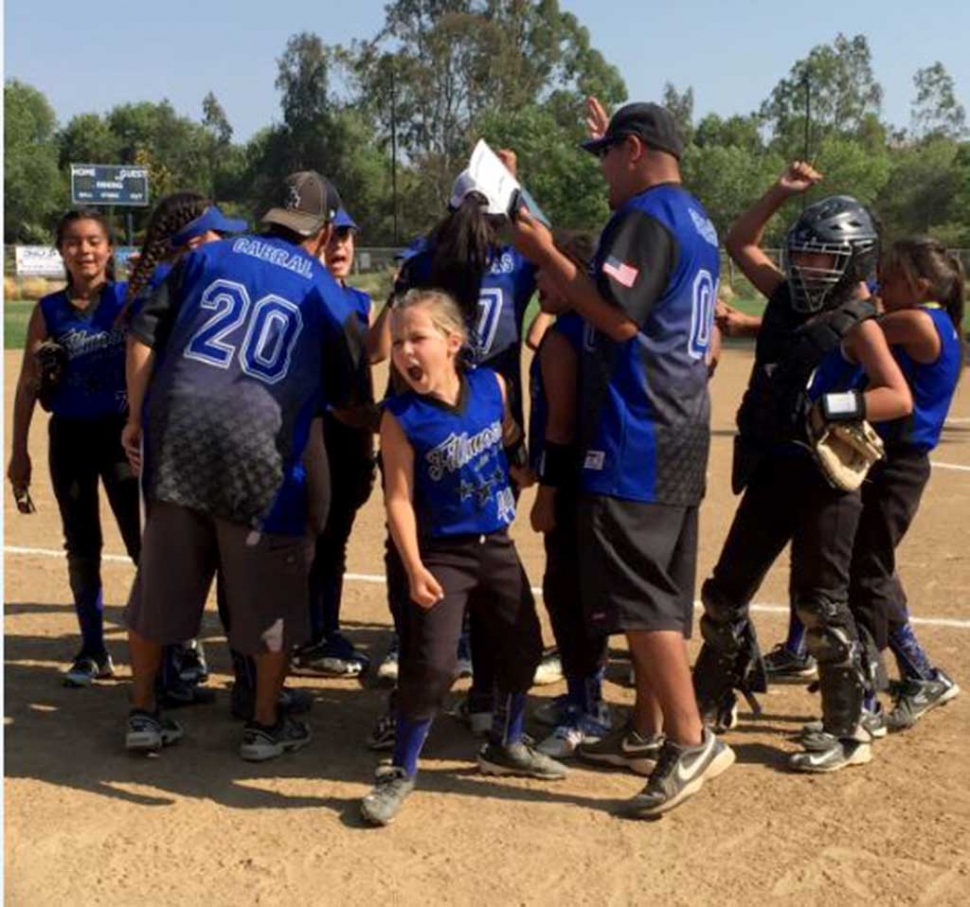 Submitted By Coach Cesar Camacho
Congratulations to the Fillmore 10U All-Stars for binging home 2nd place at the C Regional Championship in San Diego hosted by the California State Games. They defeated Goleta Storm, Livermore, Rancho Cordova, Fullerton Hills and Huntington Beach to make it to the championship game against Sylmar. Both teams' defense kept the game score at zero.
Unfortunately, Sylmar was able to score one run in the bottom of the 6th inning giving them the win. The team finished the season with a record of 24-8. A great accomplishment by these young athletes.
On behalf of the team we would like to thank the parents, friends, family and our community for the tremendous support and donations these girls received. Congratulations girls! "It's not how you start, it's how you finish."