Fillmore's California United Summer Season Update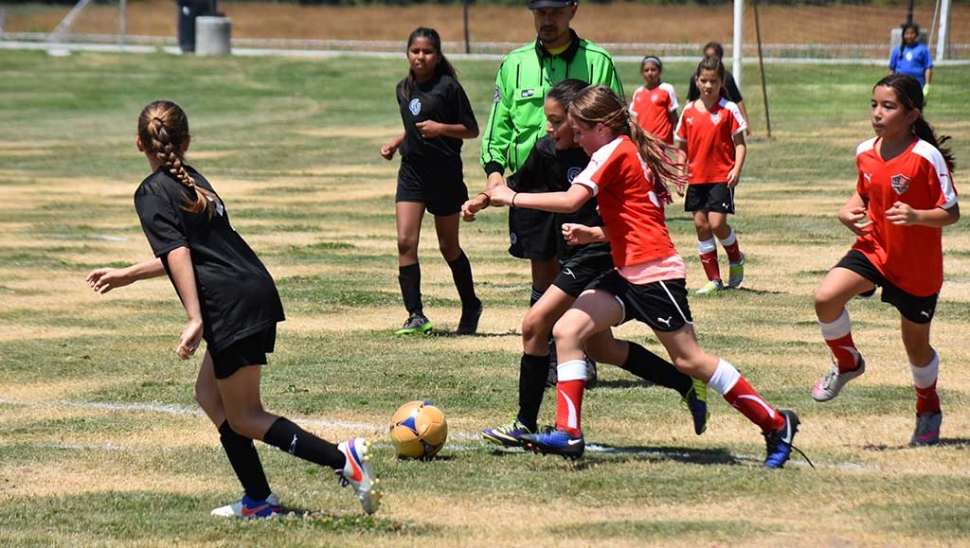 Jessica Rodriguez in a tough battle for the ball versus Valley United on Saturday July 1st. All photos Courtesy Evelia Hernandez.
By Gazette Staff Writer — Wednesday, July 12th, 2017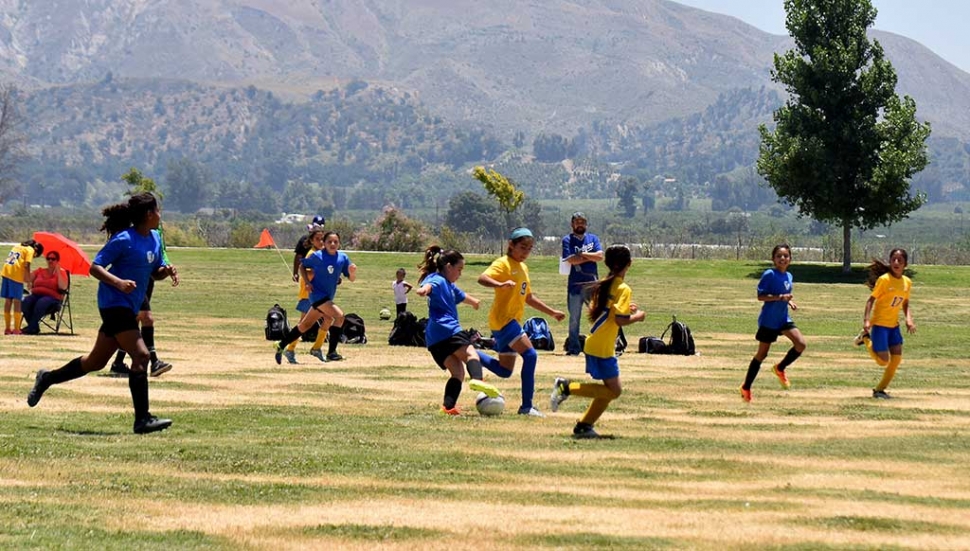 On Saturday, July 2nd, Leading the offense, Karissa Terrazas makes a move around an Oxnard Wave defender.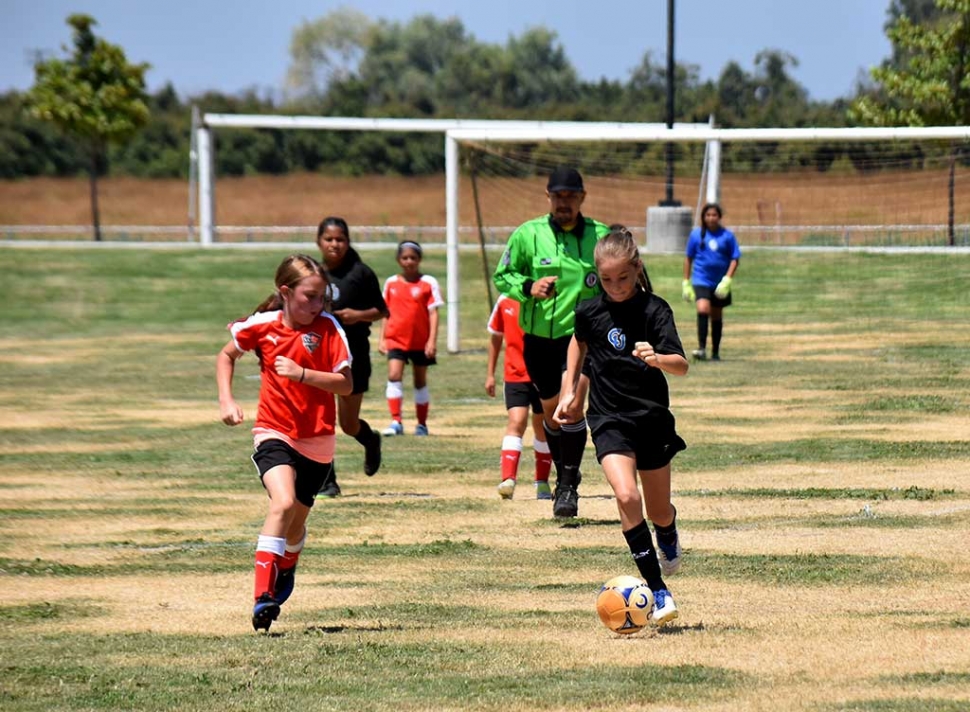 Taking the ball right up the middle, Brooke Nunez runs right by the opponent.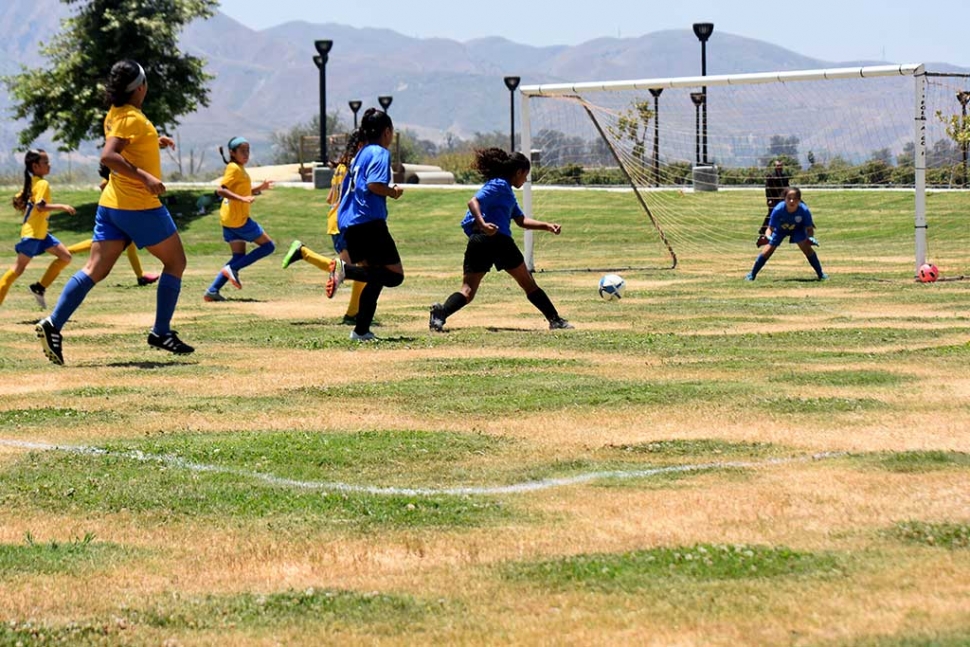 One of the 4 goals scored of the July 1st weekend by Jadon Rodriguez.
Submitted by Coach Tony Hernandez
July 1st - In their first ever home game, the California United U-11 girls had a strong showing for the Fillmore crowd with a 9-0 victory over Valley United. This games top scorers were Jadon Rodriguez and Marlene Gonzales each with a hat trick, 3 goals. The other goals were scored by Victoria Pina, Fatima Alvarado and Athena Sanchez who had one goal each. Another shut out for goalies Gabriela Martinez and Mikayla McKenzie.
July 2nd – The California United U-11 team showed great resilience after being down 0-1 after a penalty kick by the Oxnard Waves early in the game and another penalty kick in the second half. Marlene Gonzales responded with 2 goals, along with Jadon Rodriguez and Athena Sanchez who had one goal apiece while Fatima Alvarado had an assist resulting in a final 4-2 score for California United. Current league record after this weekend stands at 5-0-0.
The California United U-13 boys fought hard this weekend versus La Esperanza with a final score of 1-4 in a California United loss. The goal scored for CU was made by Armando Manriquez. Current record of 2-2-1.
All other California United teams had a bye week.
July 8th - The California United boys saw actions this weekend with the U-12 team falling to Pachuca 0-2 for an overall 3-1-0 record, while the U-13 boys played a real tight game with Oxnard Pal that ended in a 2-2 tie with both California United goals scored by Diego Alcaraz.
The California United U-13 girls saw some action this week and earned a solid 5-0 win. Jenny Abrego finished the game with a total of 3 goals and Isabel Regalado contributed 2 more goals to the team effort.
U-11 girls did not have any games this weekend, but will be back in action this Saturday, the 15th at Two Rivers Park. Game time is 1:30 p.m., we hope to see you all there supporting Fillmore.