Fillmore's California United Soccer League Game Scores
By Gazette Staff Writer — Wednesday, November 13th, 2019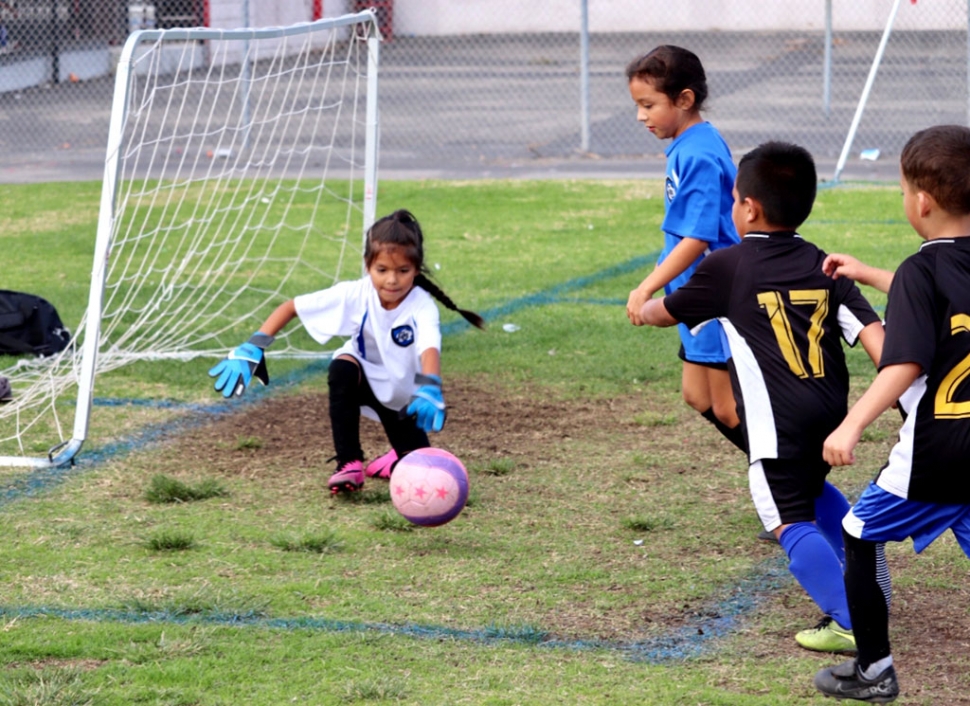 California United 2013 Girl's goalie stops the ball to keep the Oxnard players from scoring in their game this past Saturday. Photo courtesy Nancy Vaca.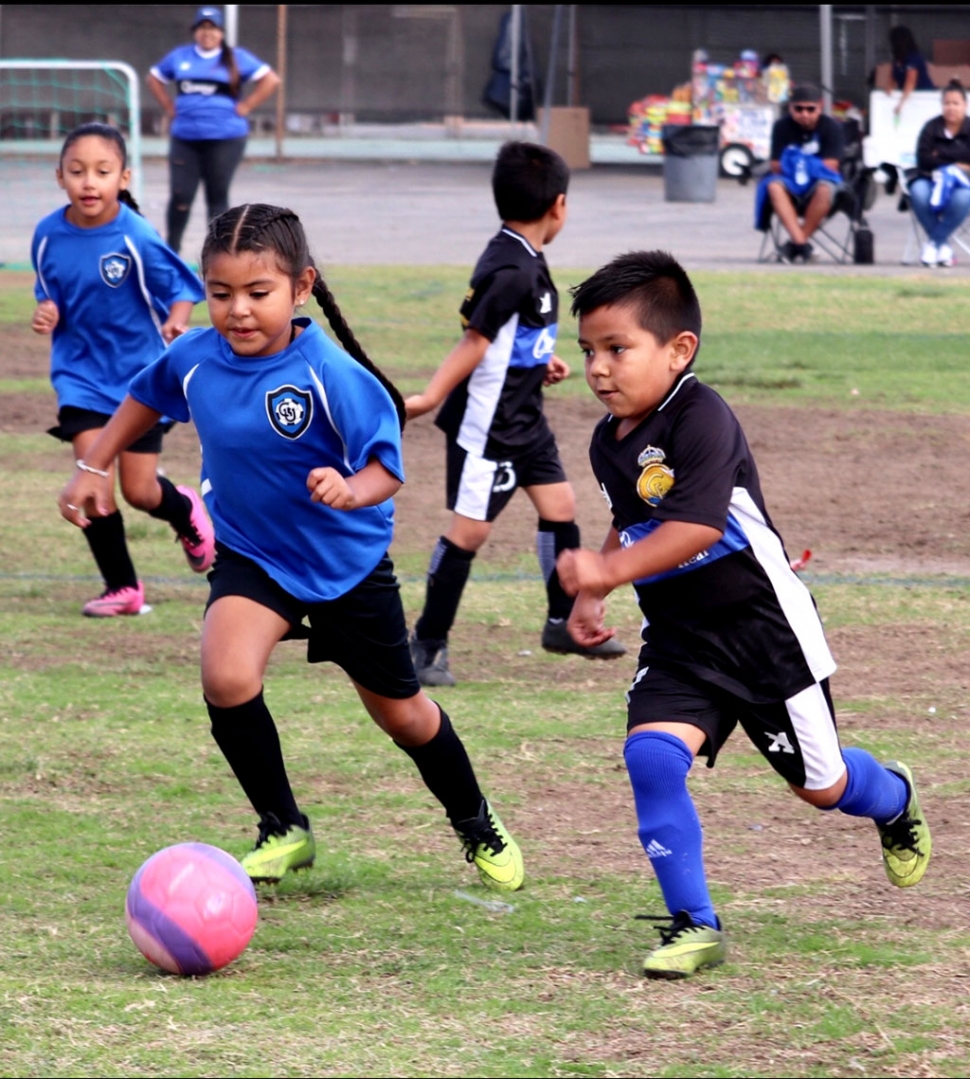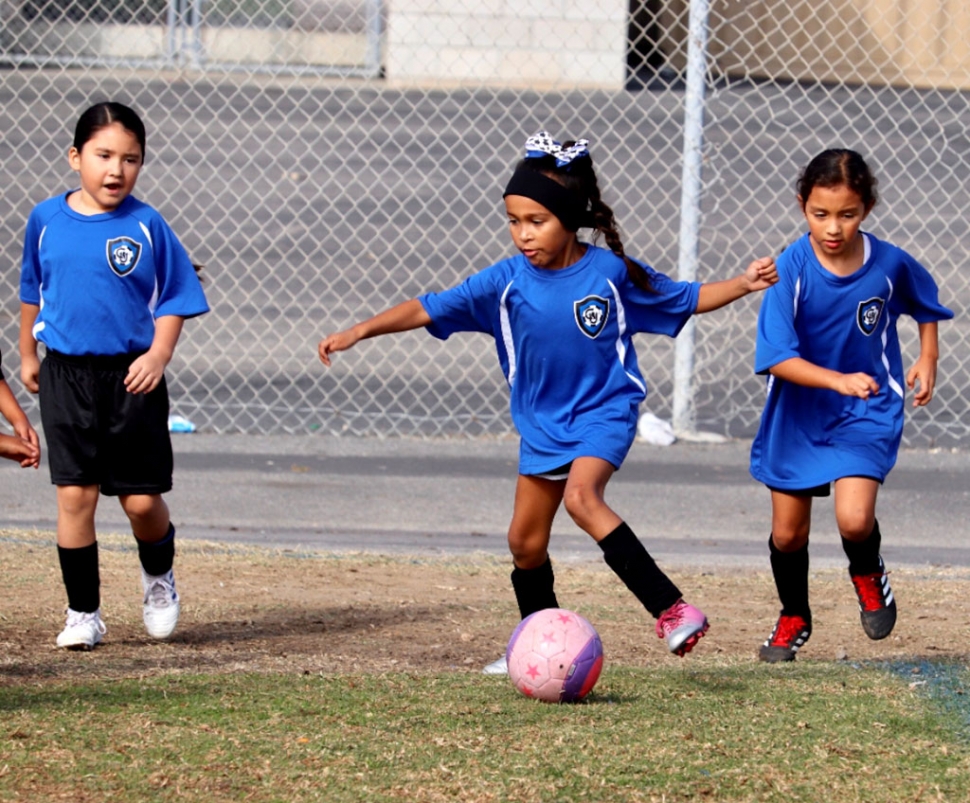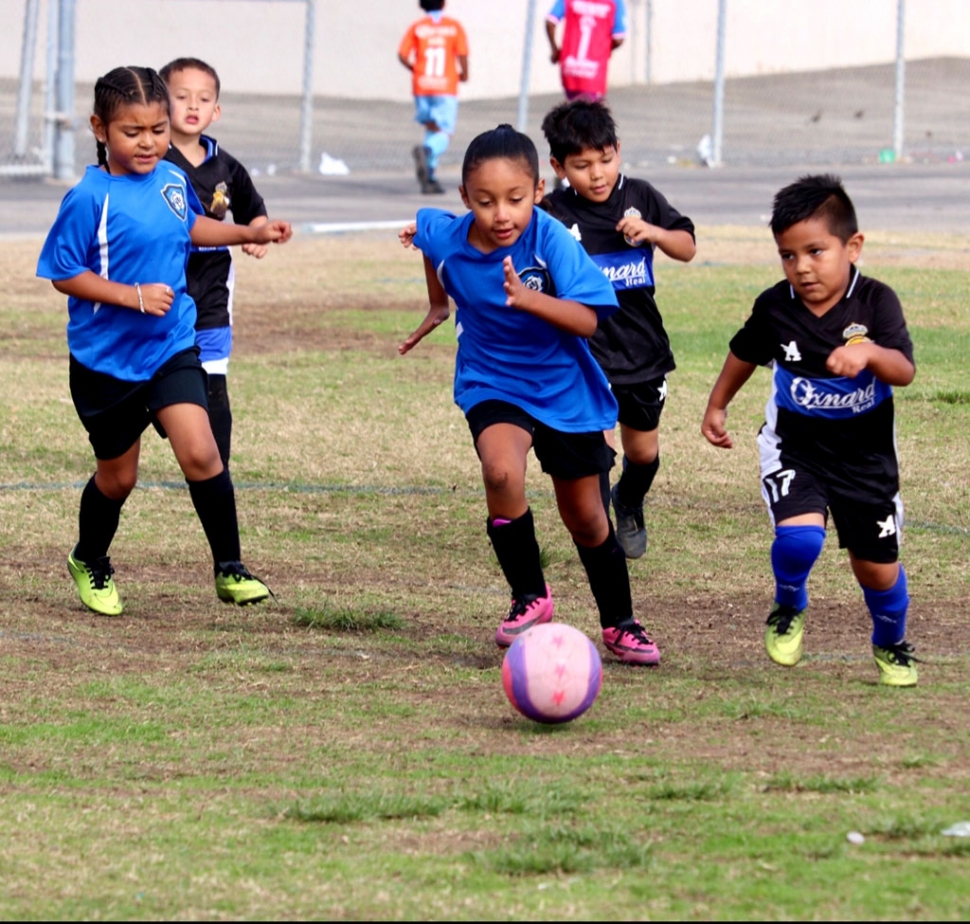 Submitted by Nancy Vaca
#californiaunitedfc
Saturday, November 9th and Sunday November 10th
2011 Girls Bronze North
Saturday Nov. 9th - California United 1- 16 Juggle the World Ole
Goal: Destiny Segura
Assist: Viany Rubio
Sunday Nov. 10th - California United Dynamo Sporting So-Cal
Goal:Destiny Segura
Overall Record: 1-9-2
2010 Boys Bronze Alpha
California United 0-10 Cal Warriors Legends
Overall Record: 2-8-2
2008 Girls Black Bronze Beta
California United 3-1 Santa Paula FC Xtreme
Goals: Prisha Kanji, Carla Salcedo, and Kaya Haddox
Assist: Olivia Weinerth (2)
Overall Record: 9-1-2
2008 Girls Bronze Beta
California United 0-0 Ventura FC White
Overall Record: 5-2-4
2008 Boys Bronze Rho
California United 4-0 Simi Valley Premier Black
Goals: Jesus Canchola 1, CHristian Ramirez 1, Christian Solis 1, and Nathaniel Negrete 1
Assist: Jesus Canchola 1
Overall Record: 11-0-1
2006 Girls Silver North
California United 4-0 CC Aztecs
Goals: Athena Sanchez 3 (hat trick), and Jessica Rodriguez 1
Assist: Jadon Rodriguez 2, and Athena Sanchez 1
Shutout: Habriela Martinez and Jazmin Soto
Overall Record: 6-4-0
2003 Boys Bronze Alpha
California United 5 -1 Santos Laguna SC
Goals: Adolfo Garza 2, Jonathan Laureano 1, Nico Magana 1, and Noe Garza 1
Assist: Arnulfo Zepeda 2
Overall Record: 11-1-0
Congratulations to the 2003 Boys Bronze Alpha who earned first place in league!!
2001 Girls Silver Elite North
Saturday Nov. 9th - California United 7-0 Boca jrs LA G01 David
Goals: Emily Briceno 1, Ari Ocegueda 1, Yasmin Mercado 1, Sasha Franco 1 and Tiffany Hernandez 3 (hat trick)
Sunday Nov. 10th - California United 2-1 Oxnard United SC
Goals: Emily Briceno and Tiffany Hernandez
Overall Record: 6-4-3
Oxnard County Soccer League:
2012 Boys
California United 0-1 Pumas
Overall Record: 0-9-0
Pacific Coast Soccer League:
2013 Girls
California United 0-2 Oxnard Real
Overall Record: 3-5-1