Fillmore's California United Soccer Club Makes Lasting Impression
By Gazette Staff Writer — Wednesday, May 22nd, 2019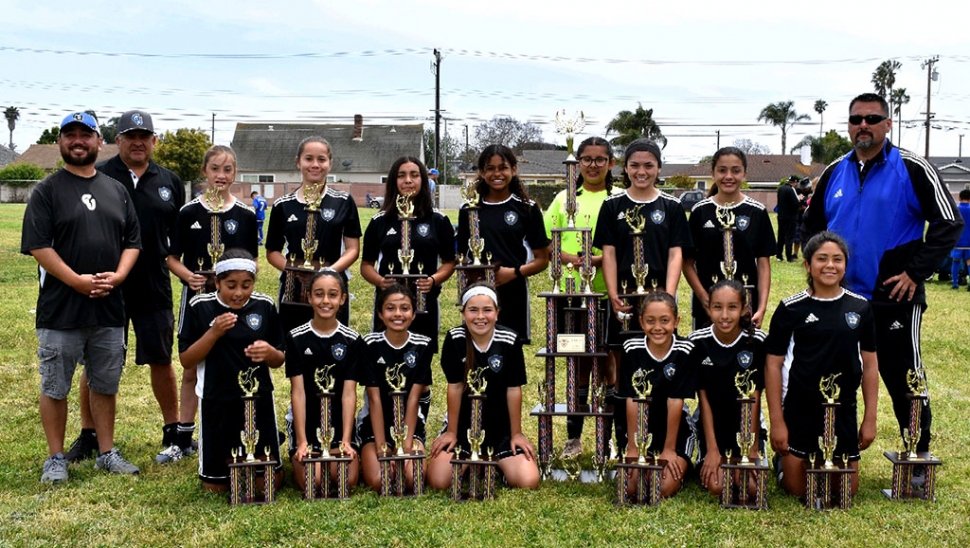 Pictured above is the California United's 2006 Girls Team Top Row l –r: Tony Hernandez (AC), Cip Martinez (AC), Brooke Nunez, Mikayla McKEnzie, Isabel Hernandez, Jadon Rodriguez, Gariela Martinez, Athena Sanchez, Jessica Rodriguez, Jose Luis Lomeli Jr (HC) Bottom Row l – r : Kim Manriquez, Ashley Hernandez, Miley Tello, Karissa Terrazas, Victoria Pina, Grace Beltran, Alexis Pina Not pictured Livia Cabral. California United FC, has become one of the counties well known and respected Soccer Clubs. In the Oxnard County Soccer League six of nine teams competed in the Spring. All six teams qualified for the playoffs this year. On Saturday, May 18, 2019, four of the six teams were crowned Champions. The Club recently affiliated as a member of Cal South, 8 teams of the 9 will be competing competitively this fall. Congratulations to the Champions from this past weekend: California United FC's 2011G, 2008G Black, 2008G Blue, and 2006G. Submitted by Nancy Vaca.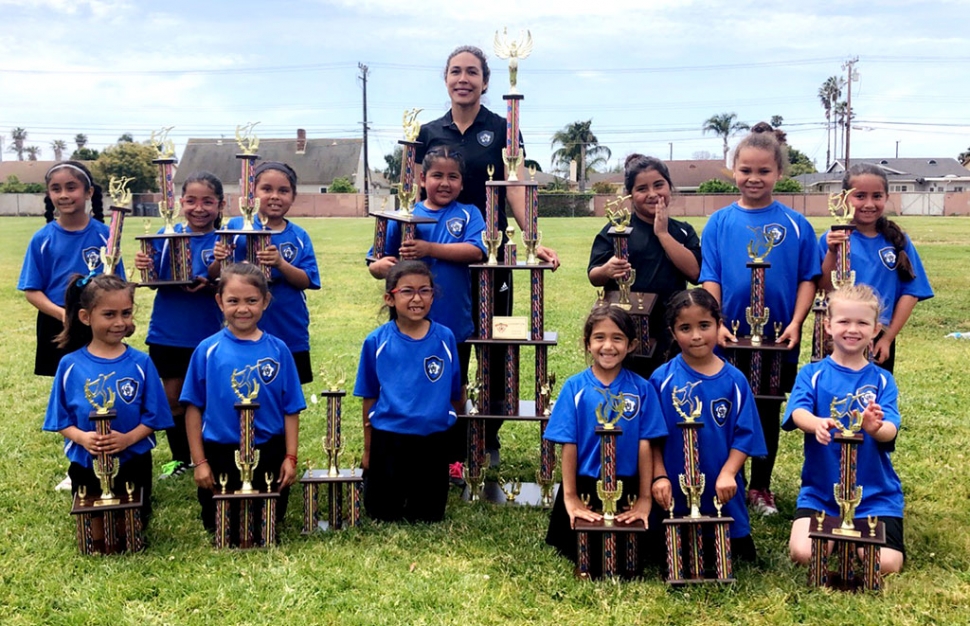 Pictured above is the California United's 2011 Girls Team Top Row l-r: Viany Rubio, Leani Paz, Aleana Camarillo, Destiny Segura, Ramona Sanchez (HC) Jillian Lopez, Zoey Williams, Amilia Tobias Bottom Row l–r: Arline Morales, Aleena Suarez, Isabel Guzman, Gabrielle Ramirez, Andrea Manzo, Brielle Henderson.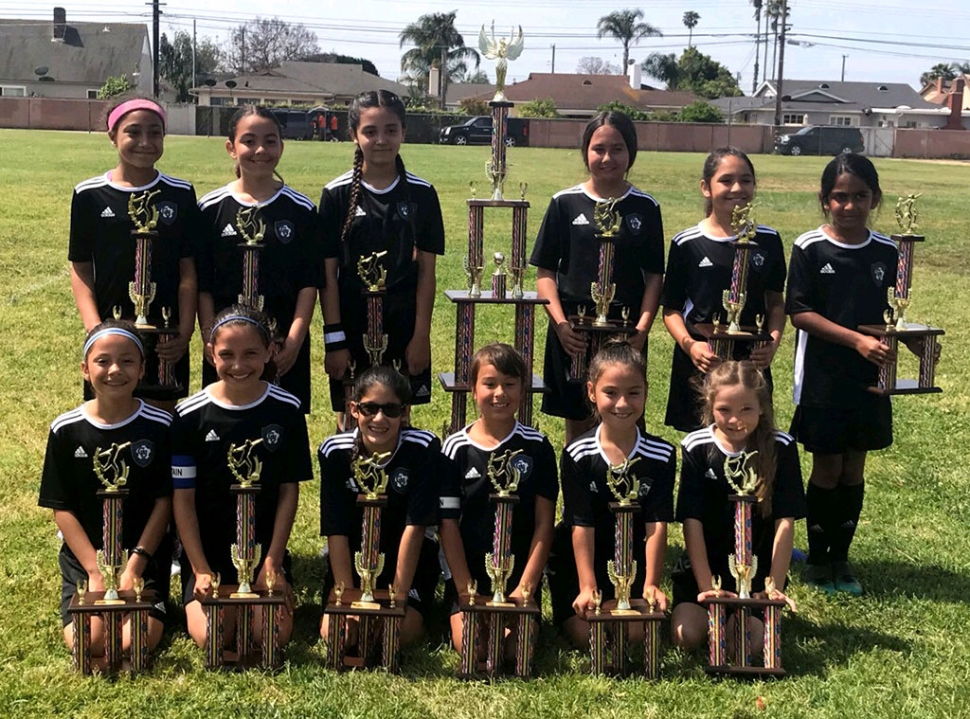 Pictured above is the California United's 2008G Black team Top row l –r: Sydney Nunnery, Carla's Salcedo, Stephanie Mora, Nicole Lopez, Jasmine Topete, Prisha Kanji. Bottom row l – r: Heidi Zamora, Olivia Weinerth, Serena Montiel, Natalia Bautista, Kaya Haddox, Hannah Bautista Not pictured: Kylie Regan, Jesse Bautista (HC) Ram Kanji (AC).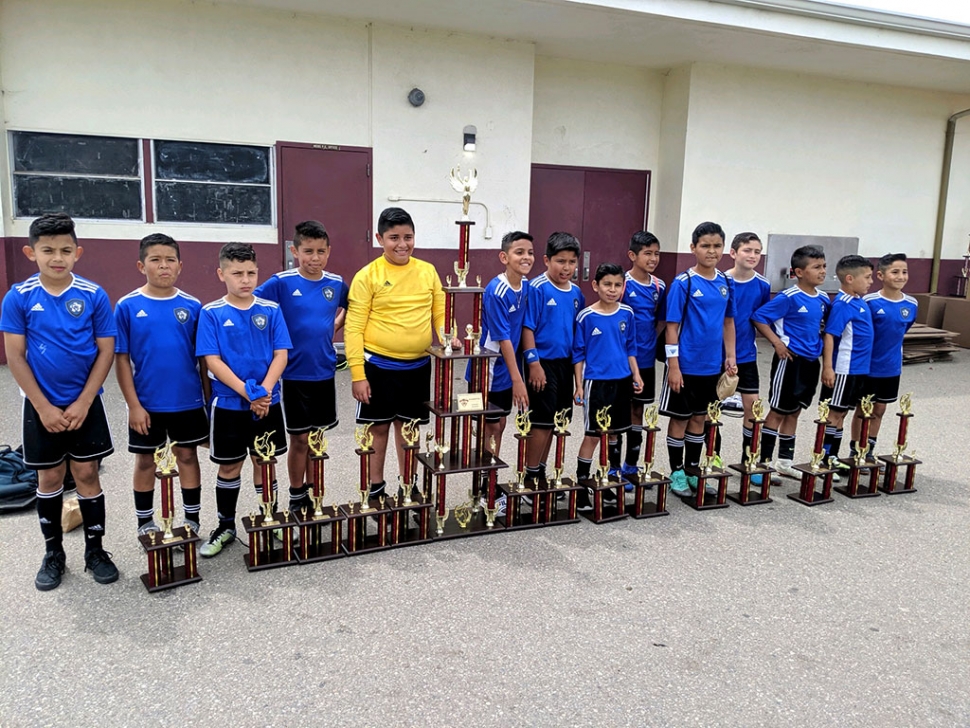 Pictured above is California United's 2008 Boys Team l-r: Julio Ballesteros, Abe del la Cruz, Jaycob Guzman, Christian Solis, Julian Medina, Christian Ramirez, Israel arroyo, Angel Garza, Juan Medina, Hector Hernandez, Edgar Castellon, Saul Magana ,Jayden Guzman, Jesus Canchola. Not pictured head coach Genaro Guzman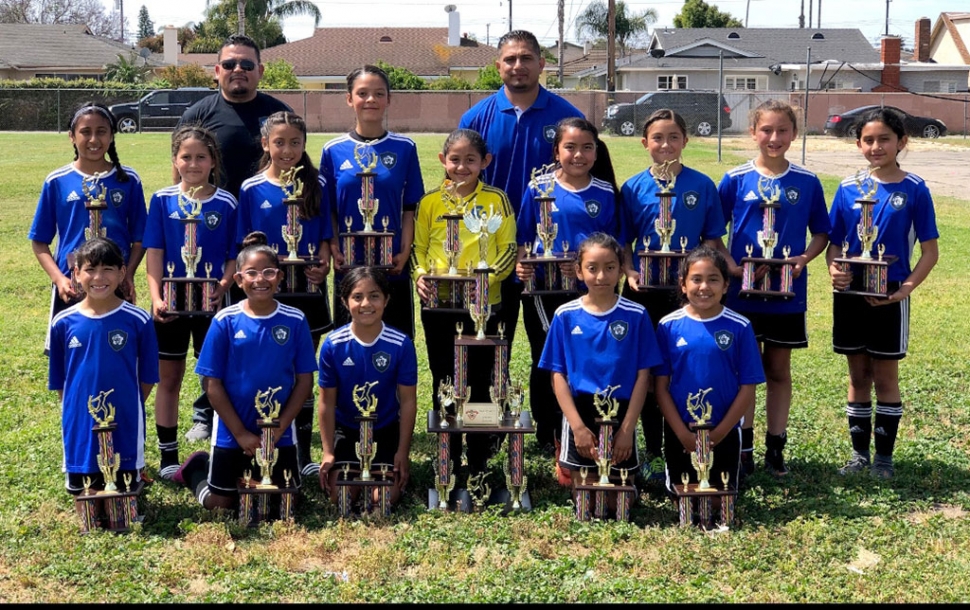 Pictured above is the California United's 2008 Girls Blue Team Top row l –r: Aciano Mendez (AC), David Vaca (HC) Second row l – r: Valerie Rubio, Leanna Villa, Nathalia Orozco, Lizbeth Mendez, Delila Ramirez, Anel Castillo, Samantha Arias, Jazleen Vaca, Alondra Leon Bottom row l –r: Fiona Cabral, Joelle Rodriguez, Sara Diaz, Danna Castillo, Jiselle Posadas.