Fillmore's California United Kicks Off Summer Season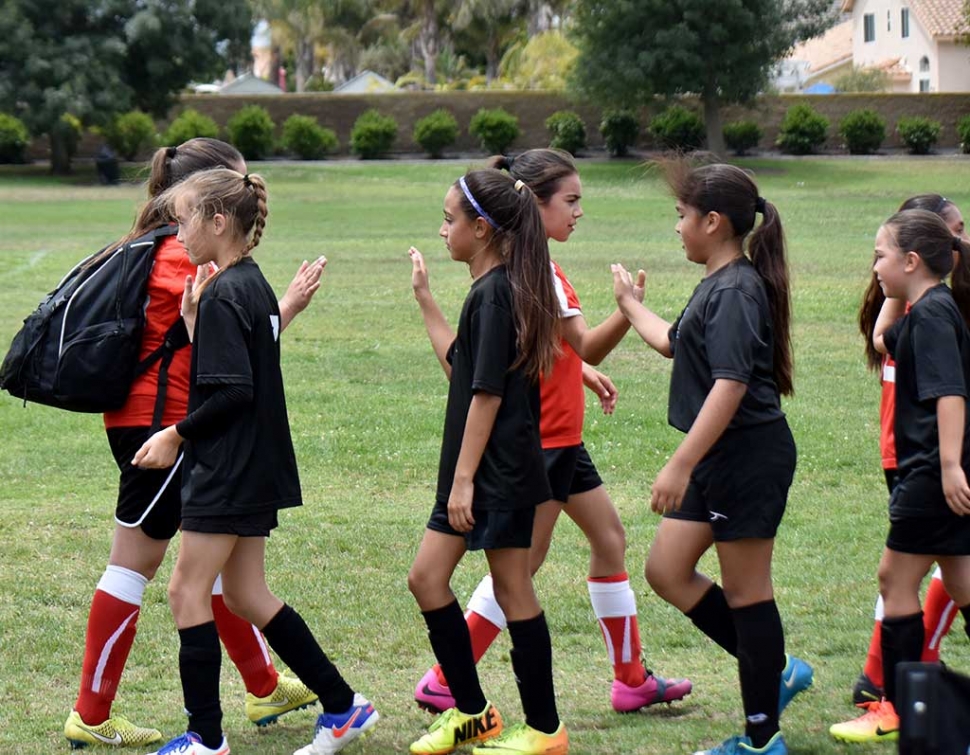 California United 11-U girls are shown congratulating their opponents at the end of the game this past weekend after a great effort. Photo Courtesy Evelia Hernandez.
By Gazette Staff Writer — Wednesday, June 14th, 2017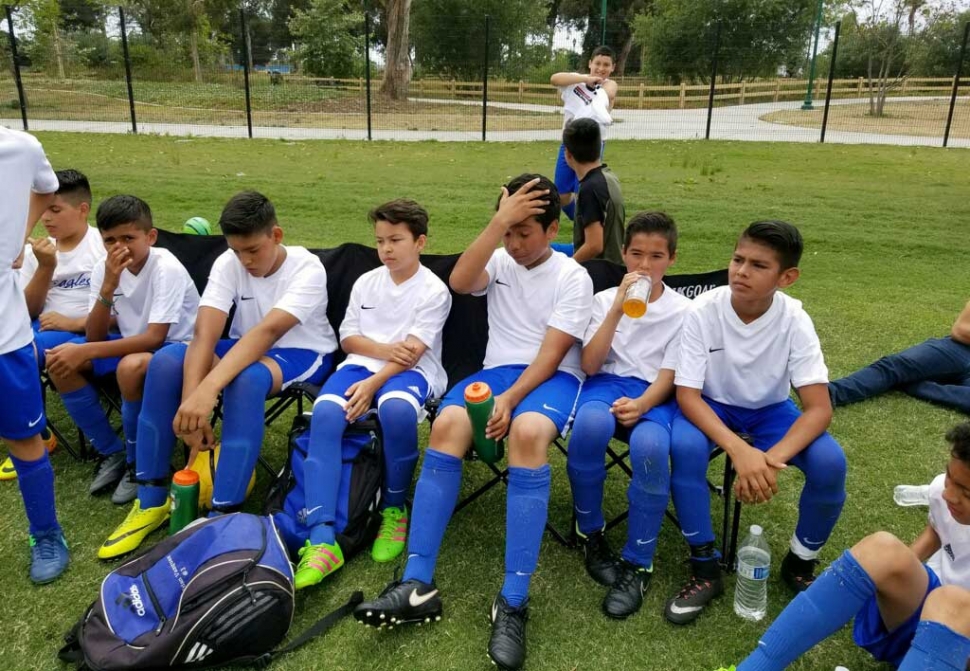 California United Boys U-13 resting and preparing for the second half of the game to begin against the Oxnard Pal. Photo Courtesy of Javi Alcaraz.
Submitted by Coach Tony Hernandez
California United is back at it again with three of its teams seeing action this past weekend. The girls U-11 team came out extremely determined, and it showed, as they played their first game in a new league. CU took on Valley United from San Fernando and got off to a fast start finishing the first half 9-0 and eventually winning the game 12-2. There were three players with a hat trick this day ( 3 goals ), Kari Terrazas, Jadon Rodriguez and Marlene Gonzales and three more players with one goal apiece Fatima Alvarado, Miley Tello and Jessica Rodriguez.
The boys U-13 team also had a hard fought, close victory versus Oxnard Pal winning the game 2-1. The first goal was scored by Arnulfo "Chino" Zepeda on the assist by Johnny Zoto and the second goal, which would be the eventual game winner, by Diego Alcaraz.
U-12 also had a close game edging out the Tigres 4-3 behind 2 goals by Ivan Espino and one goal each by Juan Garza, and Samuel Govea. This team also played last Saturday with a 4-2 win over U de G. Alejandro Lanza had 2 goals with Ivan Espino and Fernando Pastrana with 1 goal.