Fillmore's California United Futbol Club 2013G Team Crowned Champs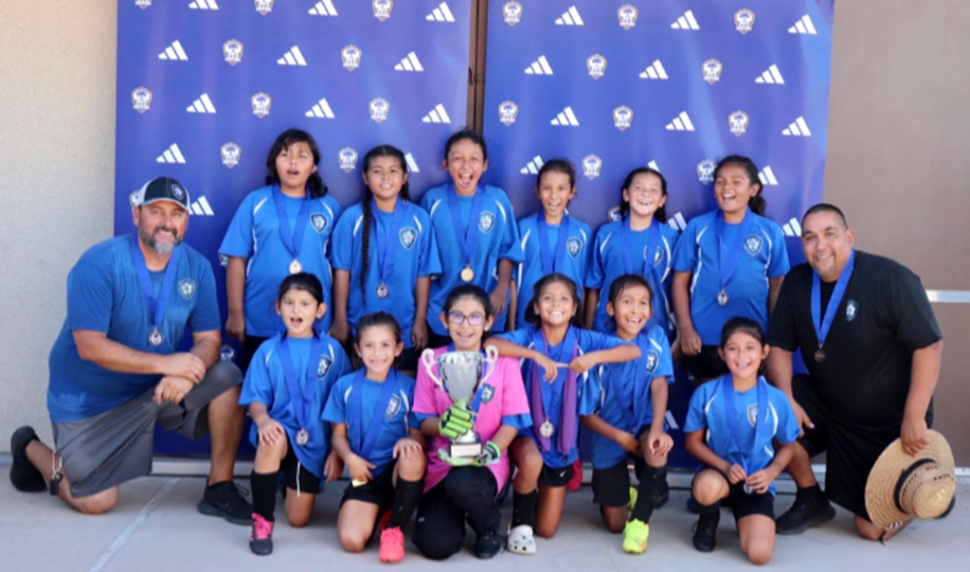 Congratulations to the Girls for such a great accomplishment and for the continuous efforts in getting better. Picture of the players and coaches who participated. Top: HC Jr Lomeli, Anna Cast, Kenia Hernandez, Bella Mendez, Christine Beltran, Siani Lomeli, Sadie Manriquez, AC Tony Mendez. Bottom: Toni Cervantez, Aixa Lomeli, Aaliyah Cervantez, Itzel Arana, Eden Sandoval, Marianah Arriola. Photo Credit Rosanna Lomeli.
By Gazette Staff Writers — Wednesday, October 19th, 2022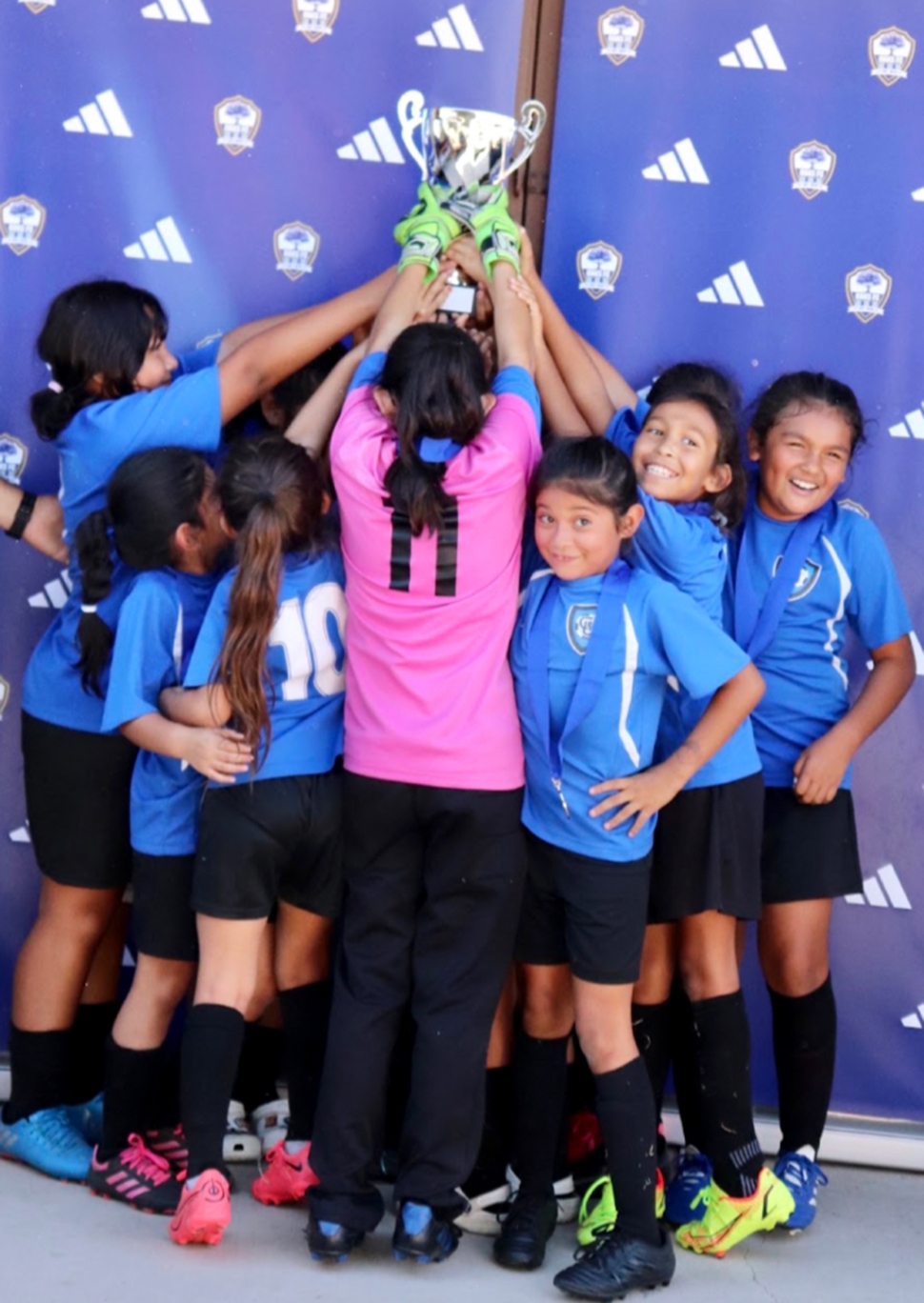 On August 13th, 2022 the 9U Girls team (2013G team) for Fillmore Non-profit Club Soccer Organization named California United Futbol Club, was crowned Champions in the Oaks FC Summer Cup. The team beat LAFC Gold with a final score of 3-0 in the championship game. Goals were scored by Siani Lomeli, Bella Mendez and Kenia Hernandez. One assist was recorded by Siani Lomeli. Goalkeeper Aaliyah Cervantez recorded only 2 goals scored in the entire tournament. The team has not only made the club proud but also the Community of Fillmore. To be able to compete at a high level competitively with local talent and with all volunteer work is something to comment on.