FHS Volleyball Takes on Vasquez & Santa Clara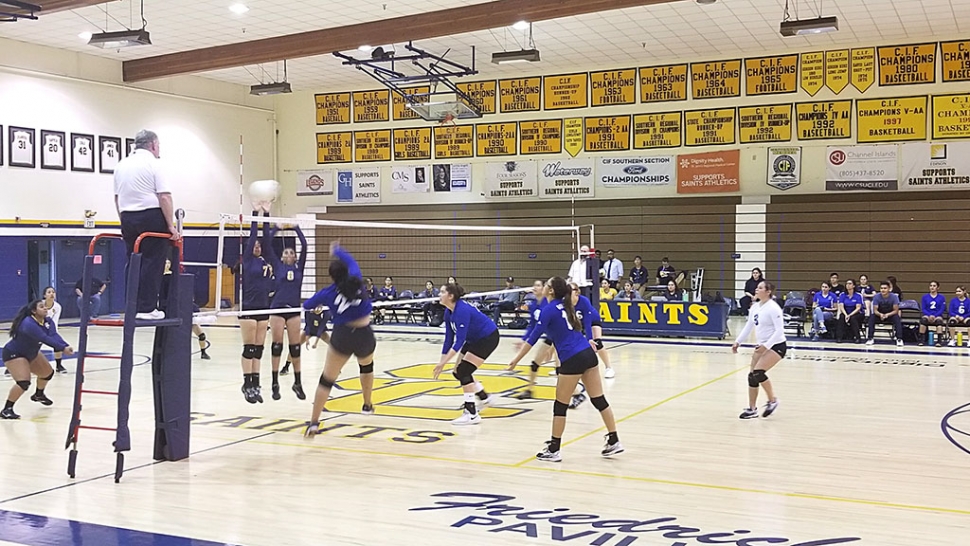 Thursday, August 29th Fillmore traveled to Santa Clara. Pictured is Flashes Varsity's #24 spiking the ball at the Santa Clara players as they try to block.
By Gazette Staff Writer — Wednesday, September 4th, 2019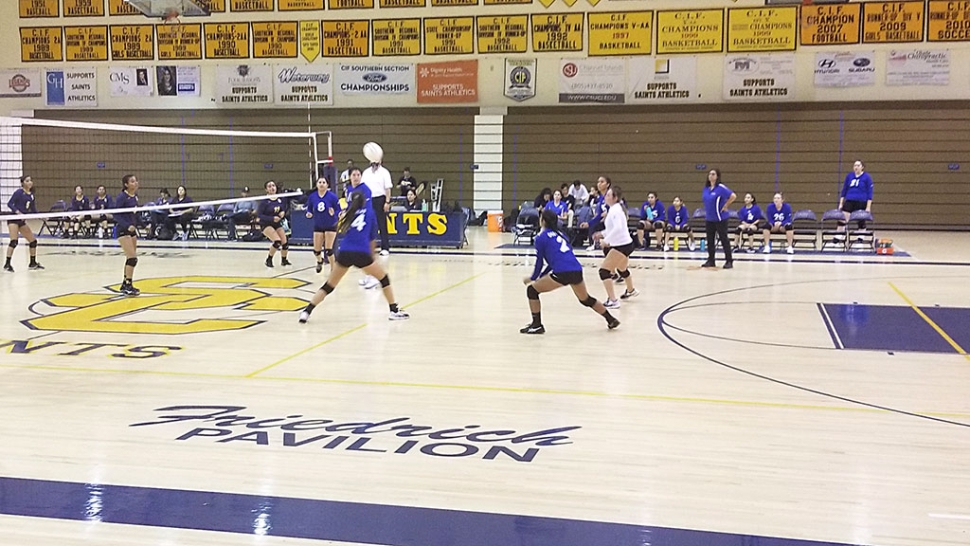 Pictured above are the Flashes receiving the ball from Santa Clara in their match this past Thursday. The Flashes fell short to Santa Clara after 4 sets.
Courtesy Coach Tanya Gonzales
Last week the Flashes had two volleyball matches on Tuesday, August 27th they hosted Vazquez who only had a JV and a Varsity team. Our JV won in 2 sets 25-13 and 25-17. Varsity won in 5 sets 25-17, 25-18, 23-25, 15-25, and 15-12. Standout players for the evening were Elisa Ramirez with 10 kills, 3 serving aces, and 2 blocks, Nathalia Magana had 12 assists and 2 aces, and Emma Ocegueda with 15 digs and 2 aces.
On Thursday, August 29th they played at Santa Clara and all 3 levels played. Frosh/Soph lost in 2 sets 21-25 and 18-25. JV won in 2 sets, 25-22 and 25-15. Then Varsity lost in 4 sets 23-25, 17-25, 25-19, and 20-25. Highlights for the evening were Emma Ocegueda with 22 digs, Nathalia Magana with 22 assists, and Olivia Palazuelos has 2 serving aces, 2 blocks, and 8 digs.