CU clinches playoff berth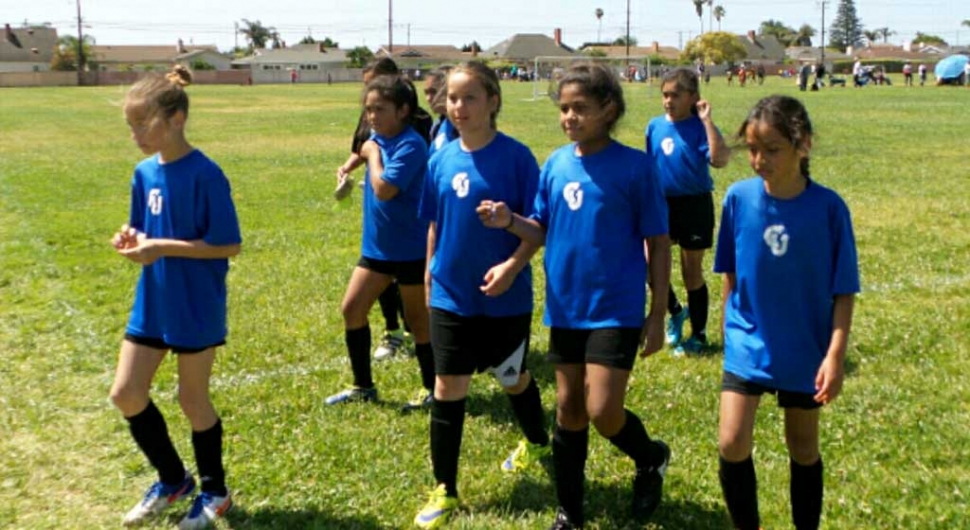 California United 11-U Girls getting ready to take the field at this past Saturday's game against Oxnard.
By Gazette Staff Writer — Wednesday, April 19th, 2017
Submitted By Coach Tony Hernandez
The girls U-11 squad secured another playoff appearance in the Oxnard County Soccer League with a win over Oxnard team National this past Saturday. The CU team came out aggressive from the very beginning with 19 shots on goal in the first half after being challenged by the coaches as the three top scorers on the team were unavailable, giving other players an opportunity to step up. Notably, Tori Pina had 7 shots on goal while Brooke Nunez had 4. While the opportunities were there, the half ended in a 0-0 tie as our defense had yet another great performance along with Ashley Hernandez having 4 steals.
Team National was unable to continue in the second half and forfeited the match resulting in a 1-0 win for CU and the playoff spot. CU has 2 games remaining before the playoffs begin.