Cross Country Run at Twilight Invitational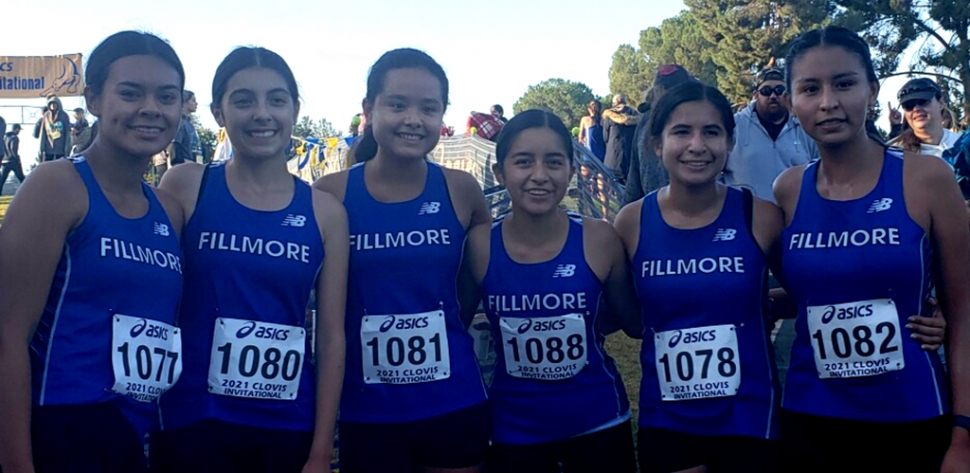 Clovis Girls Team (l-r) Alianna Tapia, Sophia Rodriguez,Monique Hurtado, Andrea Laureano, Angelica Herrera, Nataly Vigil.
By Epi Torres — Wednesday, October 13th, 2021
Sophomore Angel Laureano.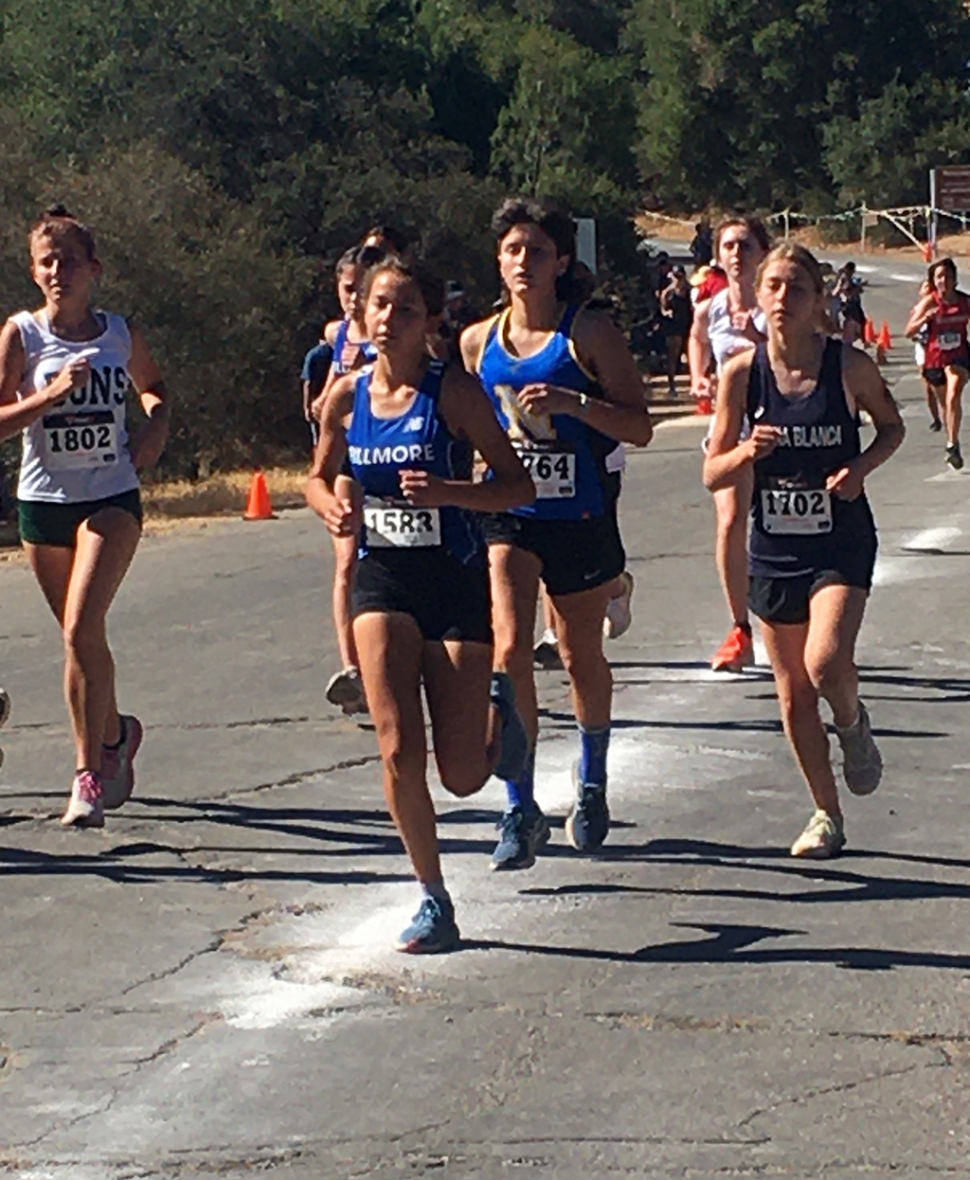 Sophomore Alexandra Martinez.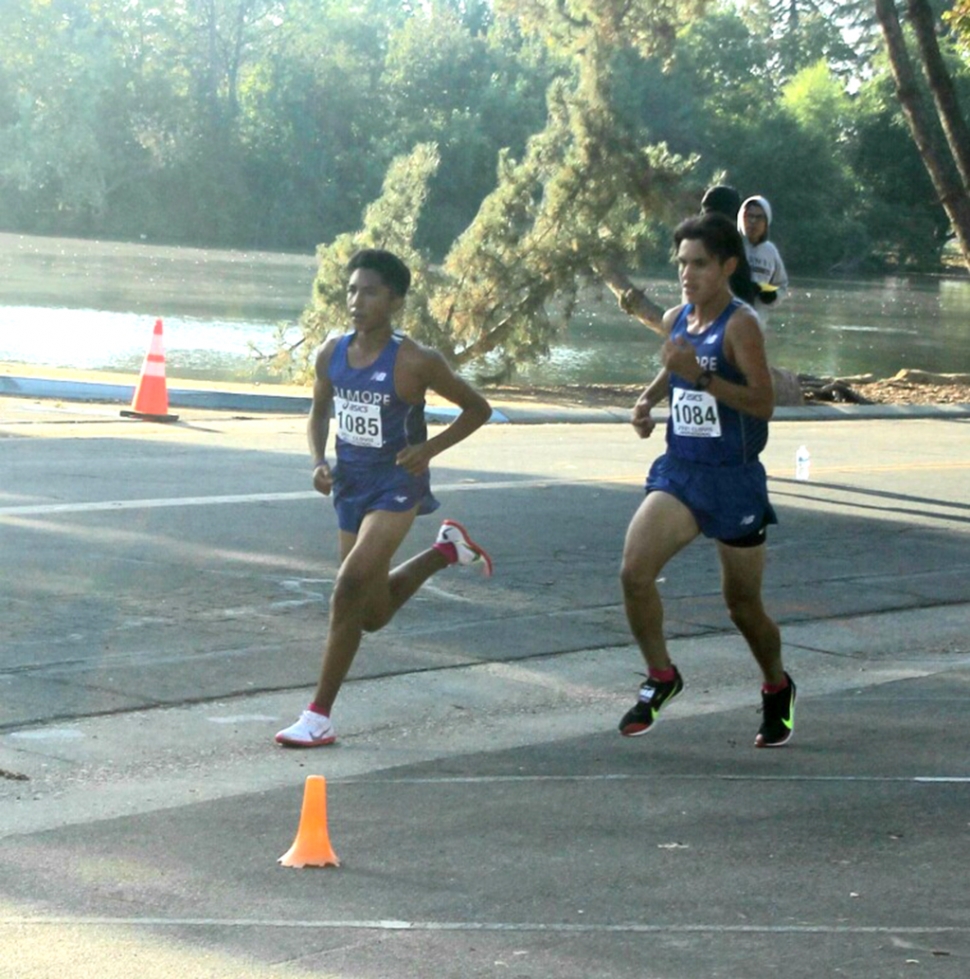 Varsity Boys (l-r) Nick Hurtado, Kobe-Lizarraga.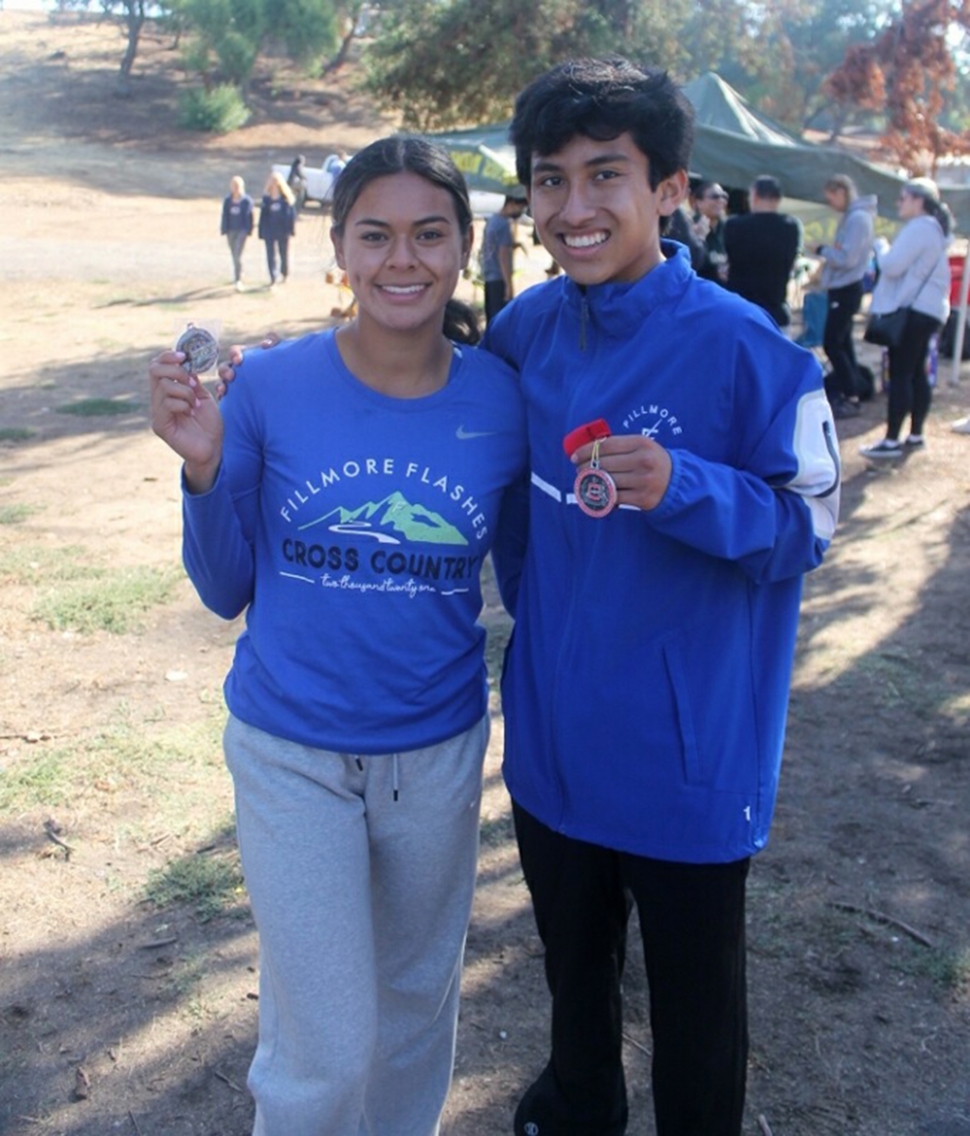 Clovis Invitational Medals (l-r) Seniors Aianna Tapia 10th Place, Michael Camilo Torres 2nd Place.
On Wednesday, October 6th, the Flashes Cross Country teams traveled to Lake Casitas to compete at the Twilight Invitational. This meet offered a 1.9-mile course and a 3 mile course. It is a challenge at both distances since it is run on a hillside, and there are no grade level divisions. Regardless of grade level, everyone is clumped into one race.
The first race was the boys 1.9. Leading the group was Junior Nicholas Hurtado who finished in 17th in 11:38. He was closely followed by Kobe Lizarraga 18th in 11:38.2, Angel Laureano 19th in 11:38.5, Angel Garcia 26th in 11:58.5, Diego Ramirez 27th in 12:01.4, Samuel Ramirez 78th in 16:15.3, and Nathan Garcia 89th in 30:07.7. In the team competition, Fillmore finished in third place.
The girls 1.9 followed but did not field a scoring team. Leading this group was Niza Laureano who finished in 8th in 13:02.9. This was the top individual finish for the team on the day. She was followed by Jasmine Vega 64th in 17:56.2, Aryanne Munoz 70th in 18:38.1, and Abigail Magana 76th in 19:30.1.
The next group to toe the line was the boys 3 mile. Leading this contingent was a freshman Eduardo Vigil, who placed 107th in 20:01.1. He was followed by Chris Perez 118th in 20:31.8, James Flores 153rd in 21:48.4, Luke Hernandez 200th in 25:30.5, James Torres 203rd in 25:45.5, and Juan Castro 211th in 27:32.1. In the team competition, this group finished in 15th place.
The final race of the day was the girls' 3 mile. Leading the charge here was Alexandra Martinez 53rd in 23:59.4. She was followed by Liliana Montejano 67th in 24:53.7, Diana Santa Rosa 68th in 24:54.2, Daisy Guerrero 72nd in 25:05.8, Alexa Martinez 93rd in 29:45.5, and Alexandrea Gonzalez 94th in 30:32.5. In the team competition, the girls finished in 9th place.
On Saturday, a second group of Harriers traveled to Fresno's Woodward Park and competed in the Clovis Invitational. This race is run on the same course used for the California State Finals. It was an early morning with a departure time of 3:30 a.m. and arrival time of about 6:45 a.m.
The first to line up at 7:40 a.m. were the girls, who toed the start line along with 25 other teams. Alianna Tapia continued to run well and was first for the Flashes, running a personal best of 19:37.5 over the 5-kilometer course and winning an individual medal. She was followed by Nataly Vigil who finished in 75th in 21:46.5, Andrea Laureano 90th in 22:10.6, Monique Hurtado 102nd in 22:56.9, and Angelica Herrera 125th in 24:01.4. In the team competition, the girls placed 9th.
The boy's race started at 8:25. Camilo Torres, Fillmore's number one runner, found himself in a highly contested race, where he finished in second. His time of 15:44.4 was a personal best over the 5-kilometer course. He was followed by Josh Estrada 76th in 18:16.9, Kobe Lizarraga 78th in 18:18.9, Nick Hurtado 79th in 18:18.2, Angel Laureano 87th in 18.38.5, Angel Garcia 117th in 19:20.2, and Diego Ramirez 121st in 19:26. In the team competition, Fillmore finished in 10th place out of 24 teams.
The Flashes will next compete on October 14th in the second of three league meets. The second Citrus Coast League Meet is hosted by Santa Paula and will be run at Mountain View Golf Course in Santa Paula. The first race will begin at 3:30PM. Hope to see you there.