Condors Compete at USATF Junior Olympics
By Gazette Staff Writers — Thursday, January 12th, 2023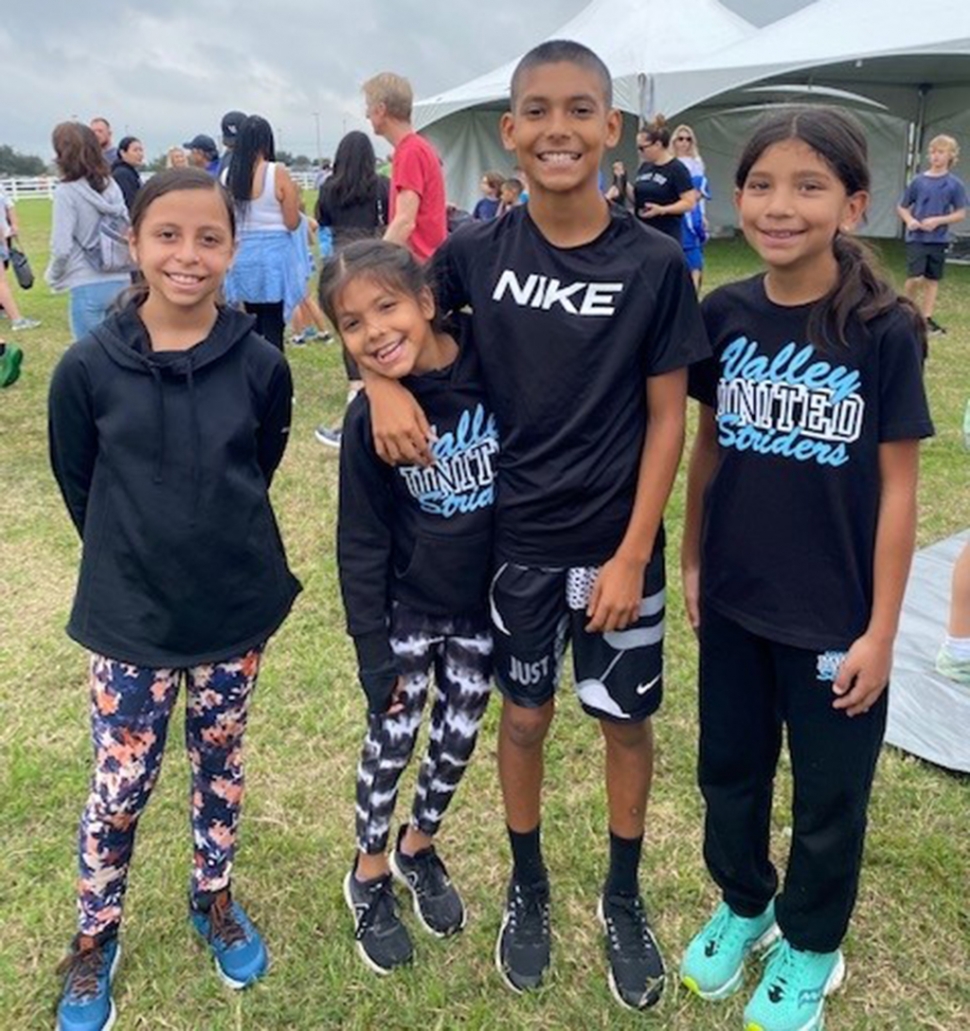 The Fillmore Condors Cross Country Team competed at the USATF Junior Olympics on December 10th, 2022. Pictured above are some of the students who participated in the competition: Itzel Abrego, Iztel Arana, Abel Arana, and Anika Uribe. Not pictured, Ayden Bara. Photos credit Fillmore Condors.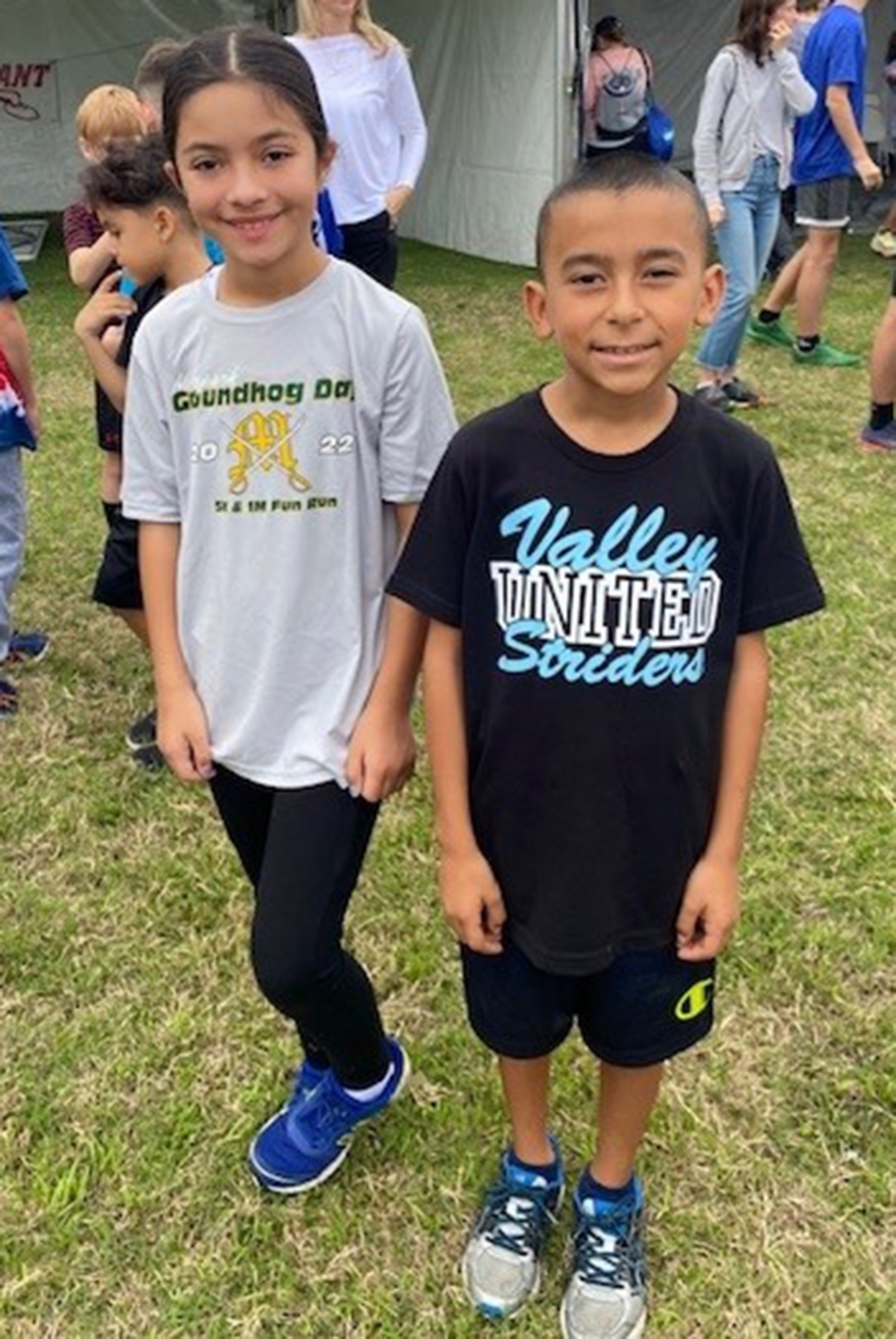 Pictured above is Brooklyn Limon who placed 43rd out of 189 in the Girls 7-8, and Jacob Ramirez, first time runner who placed 131st out 219 in the Boys 7-8 Division.
Courtesy Fillmore Condors
Fillmore Condors competed in the USATF Junior Olympics cross country meet on December 10th, 2022 which was held in Bryan-College Station, Texas at The Dale Watts Cross Country Course. We had 10 local athletes compete in this elite race. These athletes competed with a team of runners from local areas to form Valley United Striders. Athletes from the Fillmore Condors club were Brooklyn Limon, Jacob Ramirez, Itzel Arana, Itzel Abrego, Anika Uribe, Kristen Theabold, Kirsten Theabold, Abel Arana, Kaylie Theabold & Ayden Barajas.
The first race of the day was the Gremlin girls 7/8 division with 189 runners competing. Brooklyn Limon placed 43 out of 189 girls and ran a personal best of 8:26.2. Her team placed 3rd earning a spot on the podium. Next up was our Gremlin boys 7/8 division. First time cross country runner Jacob Ramirez also ran a personal best in 8:53.2, placing 131 out of 219 athletes.
The 9/10 girls division had 283 athletes. Itzel Arana ran a personal best in 12:13.7 and placing 42nd. Teammate Itzel Abrego came in 164th with a time of 13:39.7. Anika Uribe who placed 121st also had a personal best with a time of 13.09.8.
Up next were the Theabold sisters, Kristen and Kirsten who competed in the 11/12 girls division. This race had 350 runners. The sisters along with their teammates earned a 2nd place podium finish. Kirsten placed 43rd with a personal best of 11:25.9 and Kristen ran a 12:32.9 with a 174th place finish. Abel Arana was up next in the 11/12 boys division. This race had 382 athletes. Abel finished 85th and ran a time of 10:56.7. Along with his teammates they earned a 3rd place overall finish out of 33 teams.
The last Condors to compete were Kaylie Theabold and Ayden Barajas. They were part of the 13/14 division. The girls' race had 350 runners. Kaylie ran a time of 18:05.2 and placed 260th. With 416 runners and the largest of the races we had Ayden compete. He placed 332nd with a time of 16:23.7.
Fillmore Condors is a non-profit organization. Our coaches take great pride in training our local athletes who range in ages of 6-18 years old. Our coaching staff includes Jared Perez, Cali Venegas, Jessica Huerta, Sandy & Felix Zuniga. The club would like to thank the following organizations for their continued support through the years.
You can contact us at for any questions or more information about our cross country and track club.