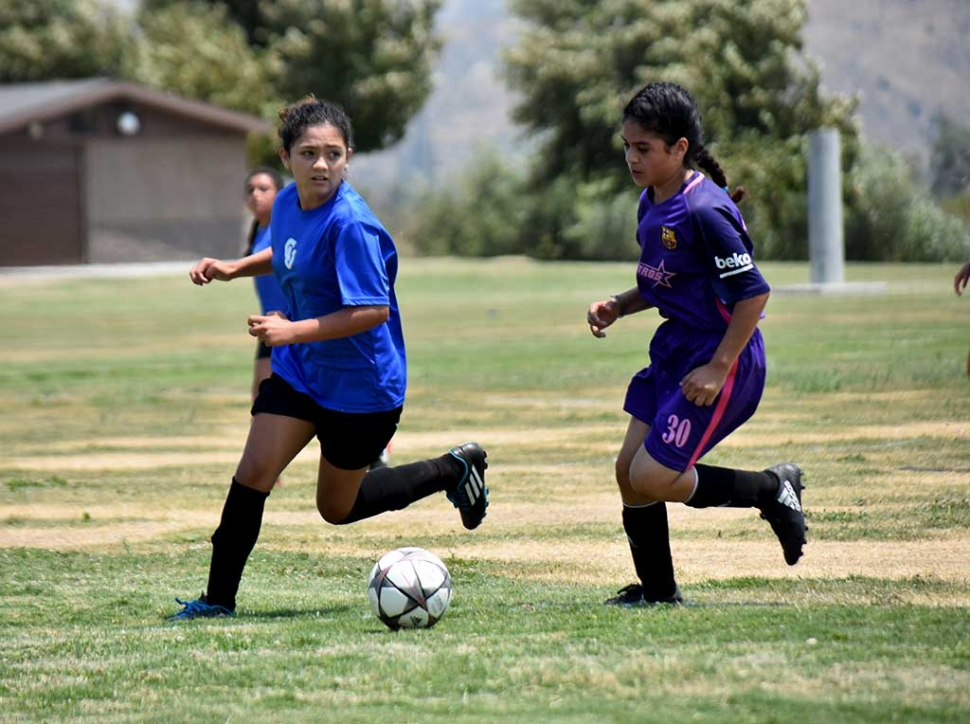 By Gazette Staff Writer — Wednesday, July 19th, 2017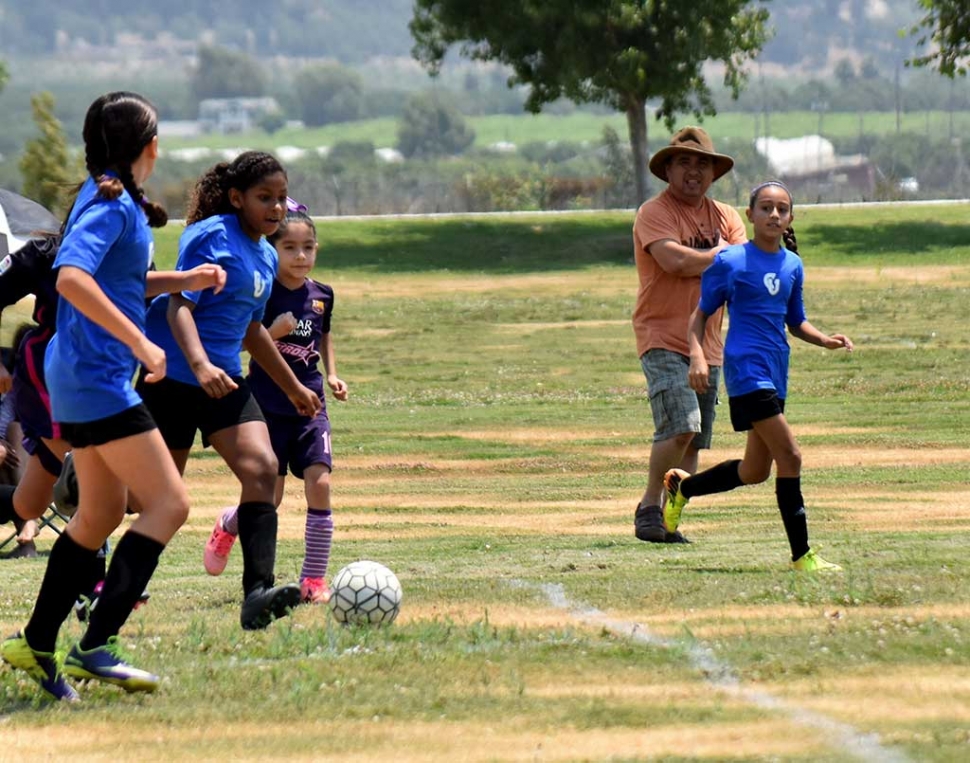 Using her speed to get around the defender, California United player Athena Sanchez looks to make a play. Photo courtesy Valerie Hernandez.
Submitted by Coach Tony Hernandez
The U-13 girls also looked dominant this weekend with a 7-3 win over the Oxnard Waves. Jenny Abrego was the standout scorer of the game with 5 goals as well as 2 assists. Isabel Regalado had 2 goals for California United while Valeria Jaimes was pinpoint accurate with her passes, leading with 5 assists. Just as impressive as the 7 goals scored was that each goal was scored off an assist, showing the teamwork and ball movement you love to see from a young team.
The boys' U-12 saw a tough defensive struggle versus Newbury Park resulted in a hard earned 1-1 tie. The loan goal of the game for California United was scored by Ivan Espino helping his team earn the point. Keeping the game close all game was goalie Eugenio Serna with two outstanding saves while playing behind a defensive line that made it tough on the Newbury Park team from start to finish. Current record at 3-1-1.
U-13 boys had a bye week.
The U-11 girls were in top form again this last Saturday against the Warriors with a 14-1 victory where their passing skills were on full display. This week we will just let the numbers speak for themselves. The team currently stands at 7-0-0.