California United U-11 Girls & U-12 Boys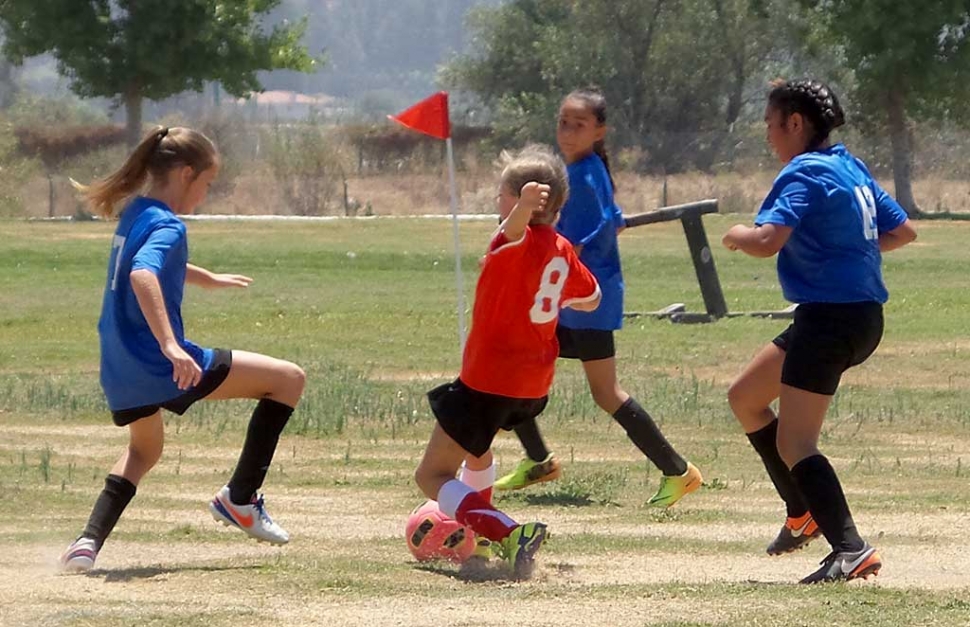 The stifling California United defense of Brooke Nunez and Isabel Hernandez is quick to surround an opposing player. Photo courtesy of David Tello.
By Gazette Staff Writer — Wednesday, July 26th, 2017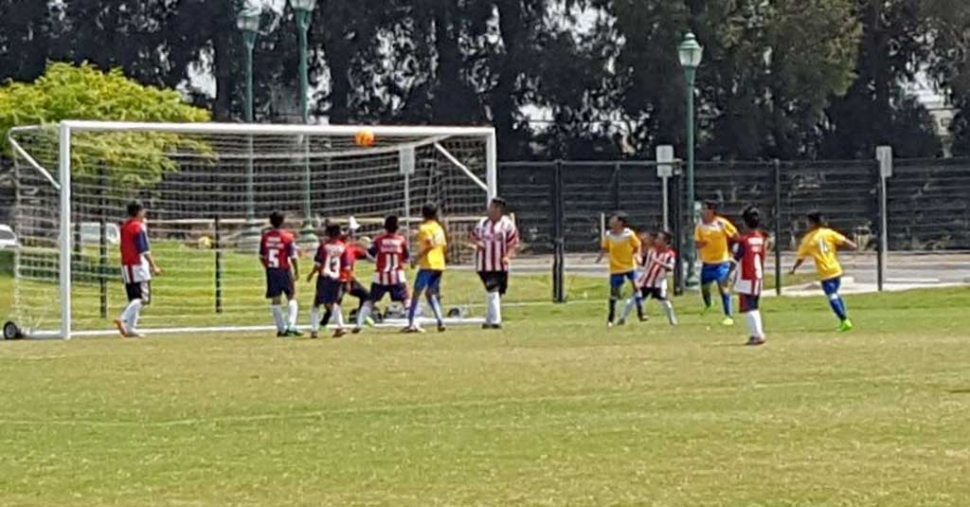 A touch and go play in front of the goalie in the U-12 game. Photo courtesy of Irma Espino.
Submitted By Coach Tony Hernandez
The U-11 girls had an intense and competitive game against Valley United this past weekend that ended with the final score being 4-0 . The game was much closer than the score might indicate, with Valley United taking 6 shots and 2 Penalty Kick's against our goalie, Mikayla McKenzie. Lucky for California United, Mikayla was ready and waiting, along with her defense battling all game long against an aggressive offense. After a slow start, California United started to finally move the ball with a combination of passing and speed leading to a few break away runs. Getting the goals for us this weekend were Jadon Rodriguez, Fatima Alvarado, Marlene Gonzales and Jessica Rodriguez. Overall Record 8-0-0.
The U-12 boys also saw action this weekend against the Piru Chivas. The California United offense exploded for a 10 goal game with 3 goals by Ivan Espino, 2 goals each by Juan Garza, Fernando Pastrana, Samuel Govea and 1 goal by Tony Andrade. This great showing puts their overall record at 4-1-1. The U-13 team had a good victory over Oxnard PAL with a final score of 4-2.