California United Soccer Update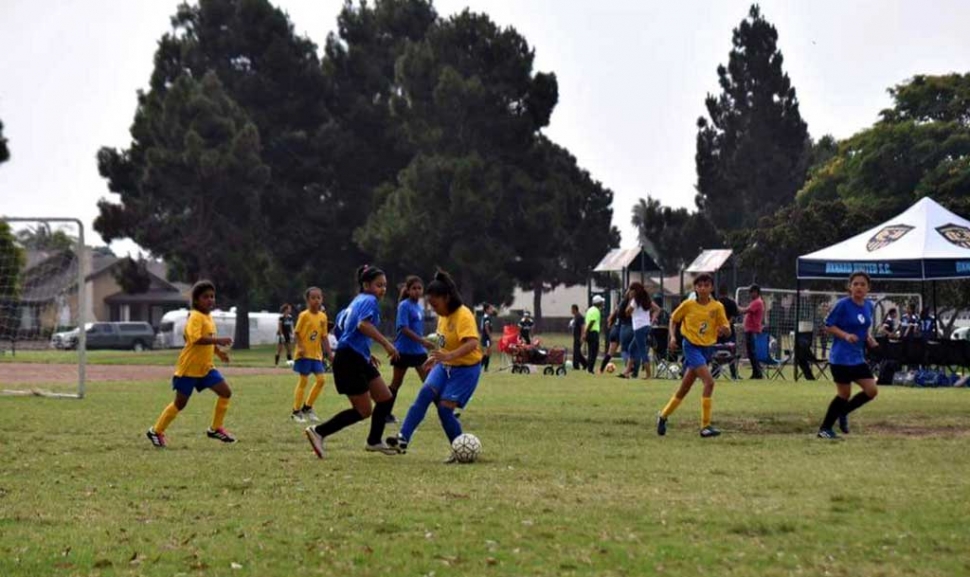 Fatima Alvarado, as she takes away the ball from the opponent, had some great battles against the Waves this last weekend.
By Gazette Staff Writer — Wednesday, August 2nd, 2017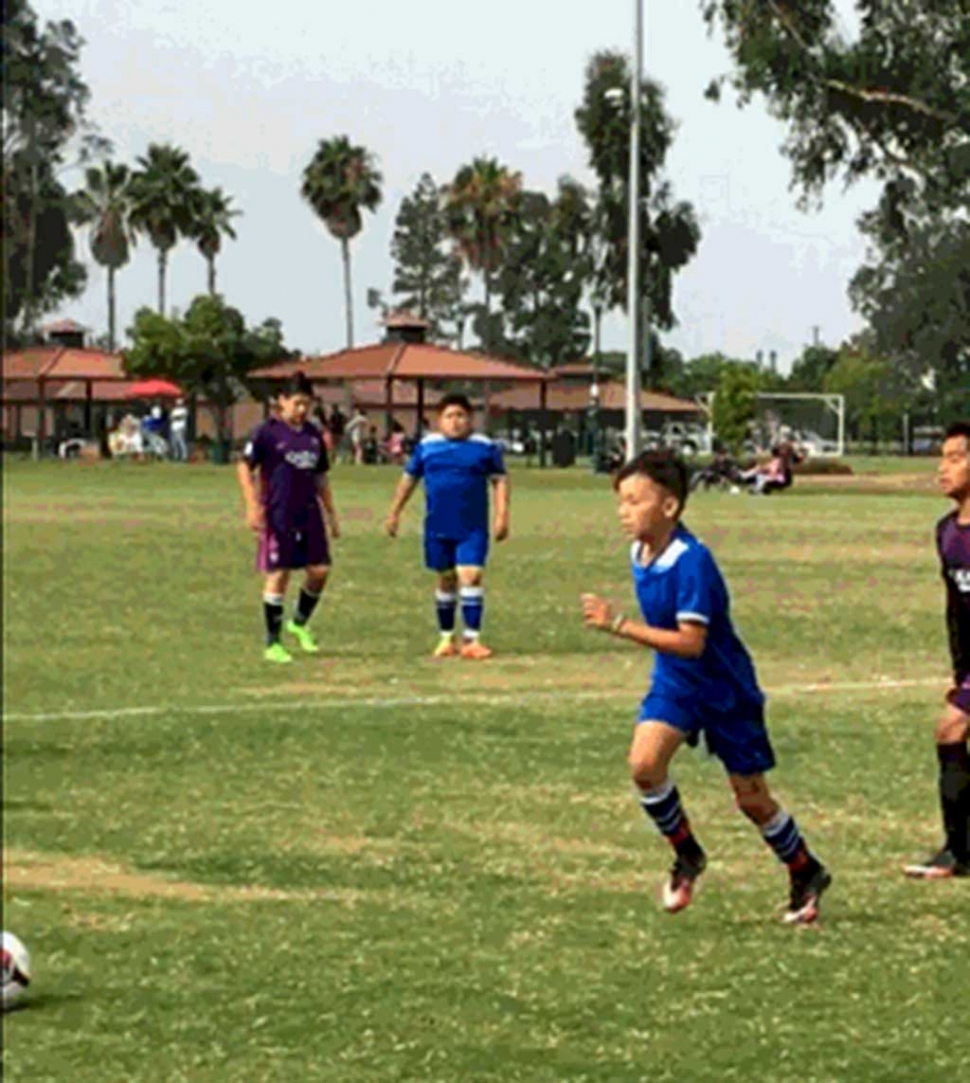 California United U-12 player starting his run on a free kick versus VC Galaxy. Picture by Brenda Melendez.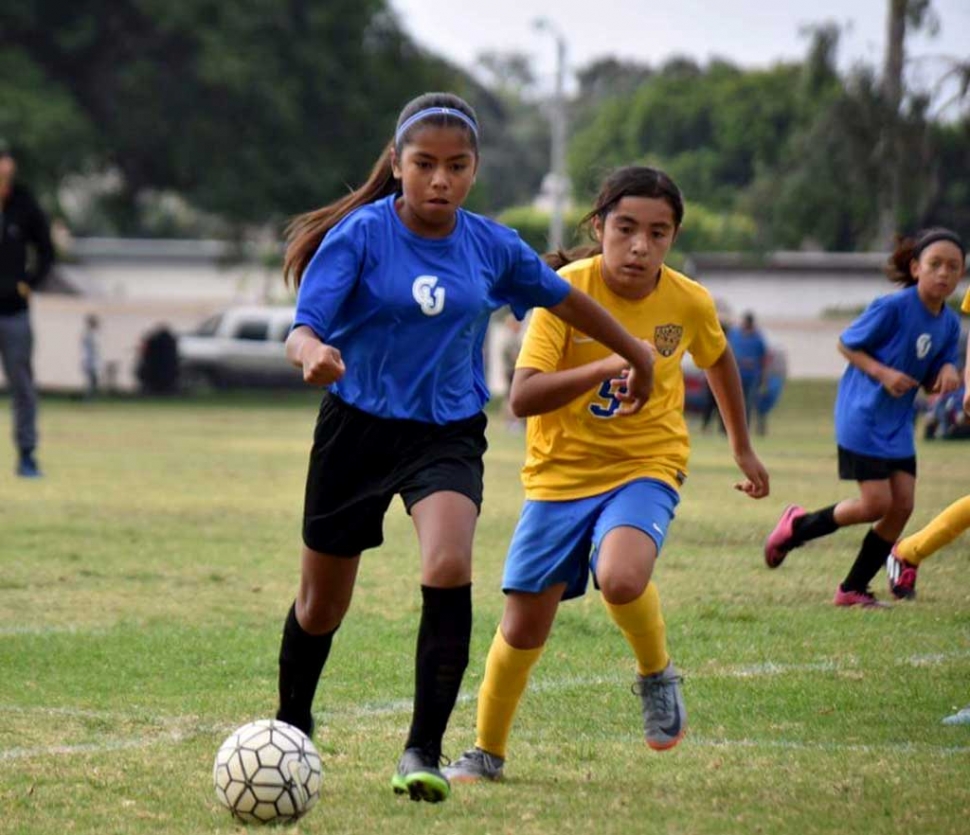 Using her speed, California United's U-11 player Marlene Gonzales runs out ahead of a Wave midfielder.
Submitted By Coach Tony Hernandez
This weekend proved to be a full one for California United, starting with the U-11 girls' team who had two games. Their first was against the Oxnard Waves in a very competitive game that was much closer than the 4-1 score would lead you to believe. After falling behind 0-1, the California United team came back starting late in the first half with 4 unanswered goals lead by Marlene Gonzales with 3 strong goals, Athena Sanchez with 1 goal and Tori Pina with one assist to Marlene. The defense hung in there tough after giving up that first goal, giving their team an opportunity to come back.
On Sunday, the team took on the Warriors and had their passing game on point, moving the ball all around the field and getting a great team win. This game saw Kari Terrazas and Athena Sanchez with 2 goals each and Marlene Gonzales, Miley Tello, Tori Pina and Fatima Alvarado with 1 goal each with an assist from Fatima as well. With this win, the California United team stands at a 9-0 record with 1 game to go before playoffs.
The winning ways also continue for the U-13 girls who took on the Panthers and walked off the field with a 3-1 victory. As we come to expect from this team there was great distribution with Isabella Regalado, Jenny Abrego and Daisy Jimenez each having one goal while Daisy also had 2 assists as Valeria Jaimes had 1 assist. Current record 5-2-0.
The U-12 boys took on the Ventura County Galaxy and came out on top in a 4-2 win. The standout in this game was Ivan Espino with a hat trick ( 3 goals ) and Alonso Murillo with 1 goal to seal the victory. Current record is 5-1-1.
The U-13 boys also saw action this week taking on team Barcelona. Both Johnny Zoto and Julio Negrete had a goal but it was not enough in the tough loss as the final score was 8-2. Current record 4-3-2.