California United Soccer Update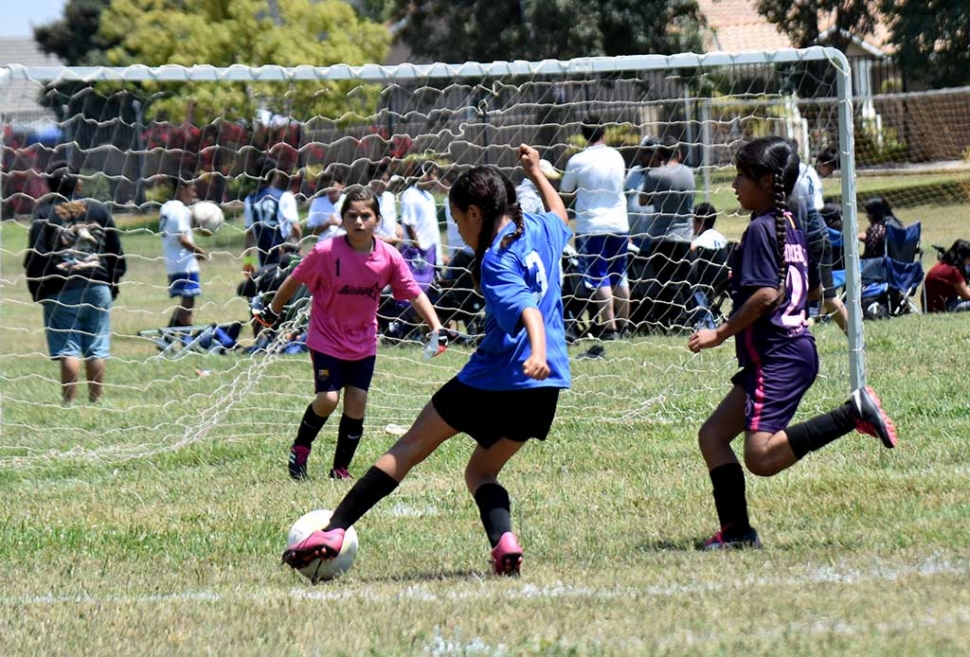 By Gazette Staff Writer — Thursday, June 29th, 2017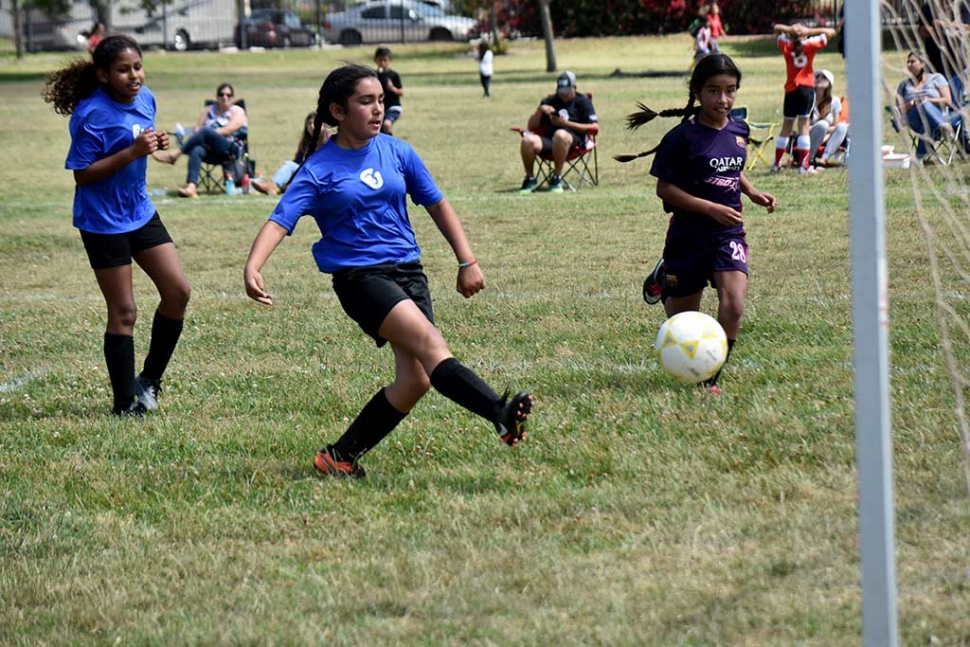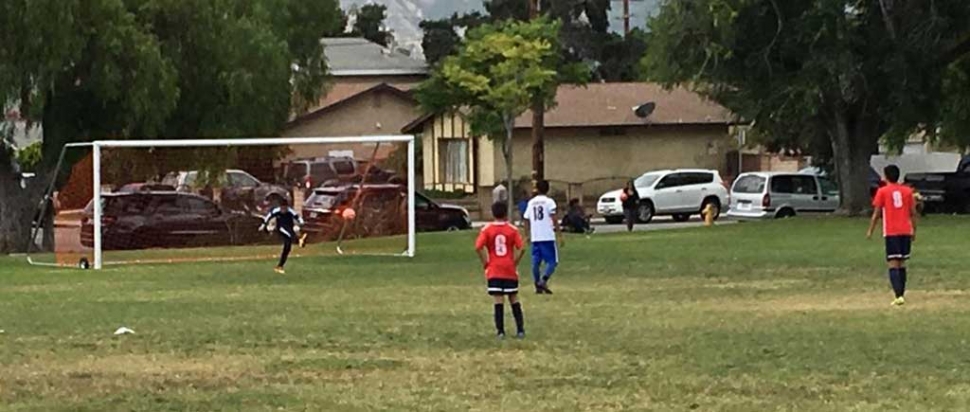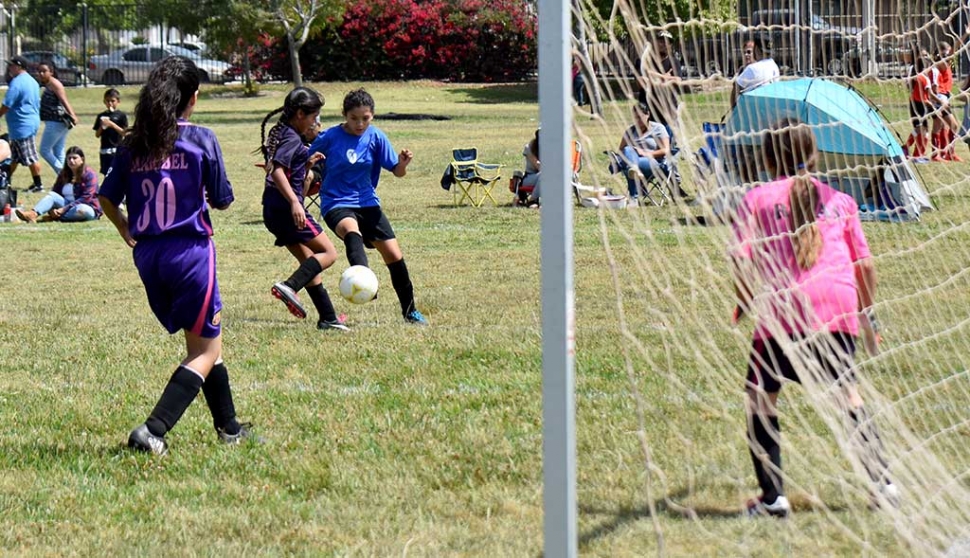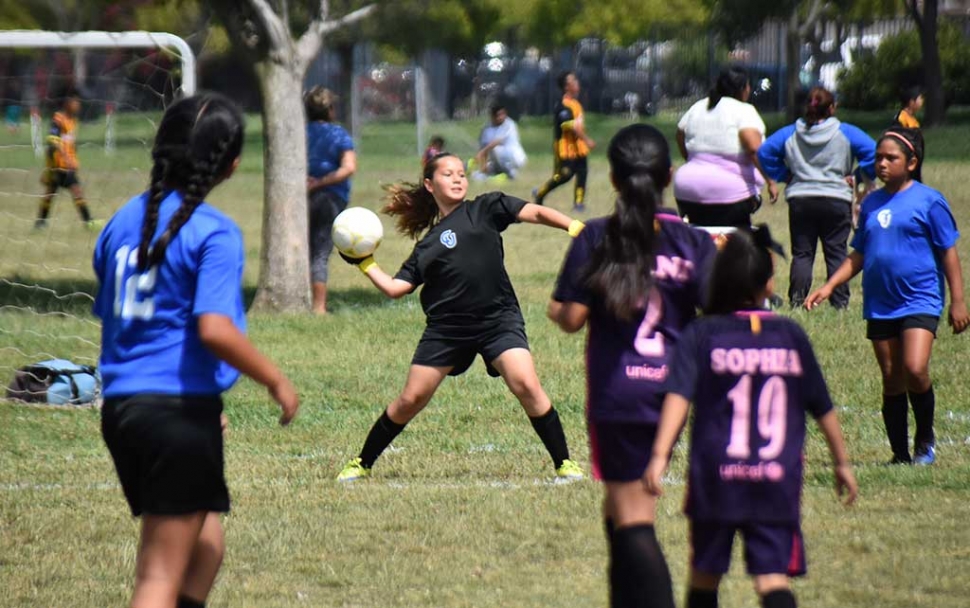 Submitted by Coach Tony Hernandez
The California United U-11 girls keep rolling with a decisive 9-1 victory over the Warriors this past Saturday, June 24th. California United was looking sharp with some great cross field passing and an aggressive attack. The top scorer of the day was Victoria Pina with a 4 goal explosion. Also adding to the scoring sheet were Fatima Alvarado with 2 goals and 1 assist, Jadon Rodriguez with 1 goal and 1 assist, Isabel Hernandez and Marlene Gonzales with 1 goal each and Jessica Rodriguez with 1 assist, phew, a true team effort. The defense was its steady self as they gave up only 1 goal with Gaby Martinez and Mikayla McKenzie working hard as the goalkeepers. The U-11 girls have a 3-0-0 record.
The U-13 boys took on Santa Paula Barcelona in a tight game decided by only 1 goal. First goal for California United was scored by Armando Manriquez, off the assist from Arnulfo "Chino" Zepeda. With the game tied up at 1-1, Christian Hernandez kicked in the eventual game winner for a 2-1 victory over Santa Paula. The defense had their hands full all game, but stayed tough and kept it close with Donovan Estrada at goalkeeper. U-13 wasn't done yet as they had another game on Sunday Vs. Oxnard Pal. Oxnard and took at what looked to be a commanding 3-1 lead over California United, but the team kept competing and were able to tie the game 3-3 and earn an important point in the standings. The first California United goal was scored by Armando Manriquez, with the assist by Johnny Zoto. The final 2 goals were scored by Diego Alcaraz, with one coming off a free kick and the game tying goal on a corner kick. This past weekend's finals bring their overall record to 2-1-1.
California United U-12 had a bye this week but stay tuned for upcoming game info.
This week could be your chance to come out and see what all the excitement is about as California United will host its first home games this weekend at Two Rivers Park. U-11 girls will play Saturday at 10:30 am and Sunday at 12:10 pm. So come out and support a local club league doing positive things in the community and winning games out on the field.