California United Soccer Update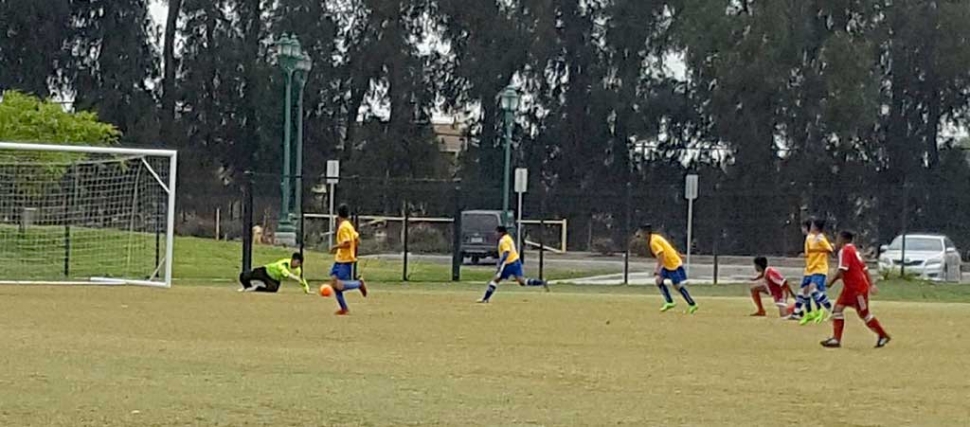 California United 12-U boys chasing after the ball in a tight game vs VC Galaxy this past weekend. Photo Courtesy of Irma Espino.
By Gazette Staff Writer — Wednesday, June 21st, 2017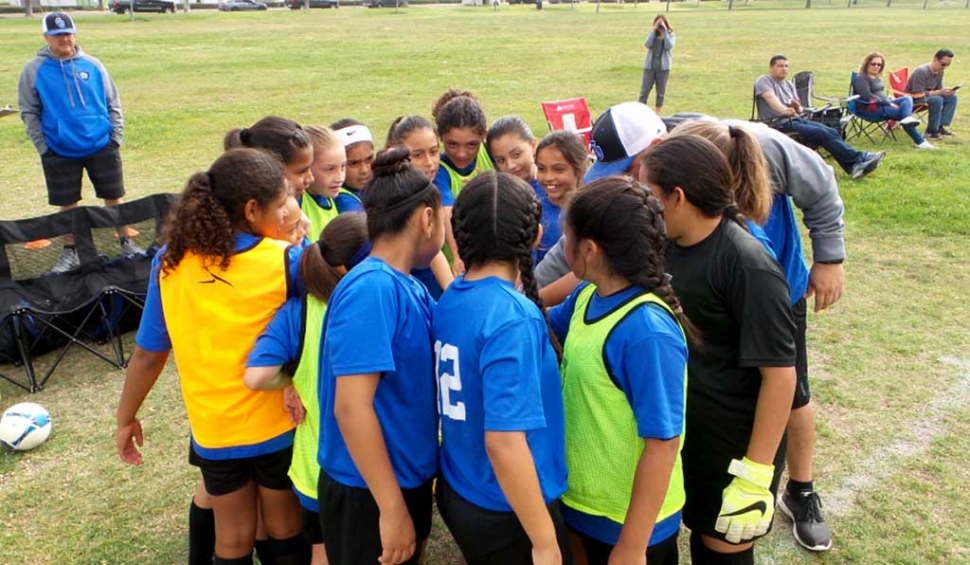 California United Girls 11-U team looking confident as they prepare to take the field after a team break. Photo Courtesy Evelia Hernandez.
Submitted by Coach Tony Hernandez
California United Girls' 11-U team came out strong once again this past week with a solid showing versus the Oxnard Waves. California United's scoring was led by Marlene Gonzales who had a whopping 5 goals with Jadon Rodriguez and Jessica Rodriguez each with one goal and assists by Alexis Pina and Fatima Alvarado. The defense held strong finishing the game with a shut out behind Gabriela Martinez and Mikayla McKenzie at goalie. Current record stands at 2-0-0.
The U-12 boys took on VC Galaxy in a close game that ended in a 2-1 victory for California United. Goals scored this week were by Ivan Espino and Alejandro Lanza with a huge save by Eugenio Serna to seal the victory for California United. The 12-U team currently stands at a perfect 3-0-0 record.
Boys 13-U saw action against Oxnard Real this week and took a 0-2 loss putting their overall record at 1-1-0.