California United Soccer Club Update
By Gazette Staff Writer — Wednesday, November 15th, 2017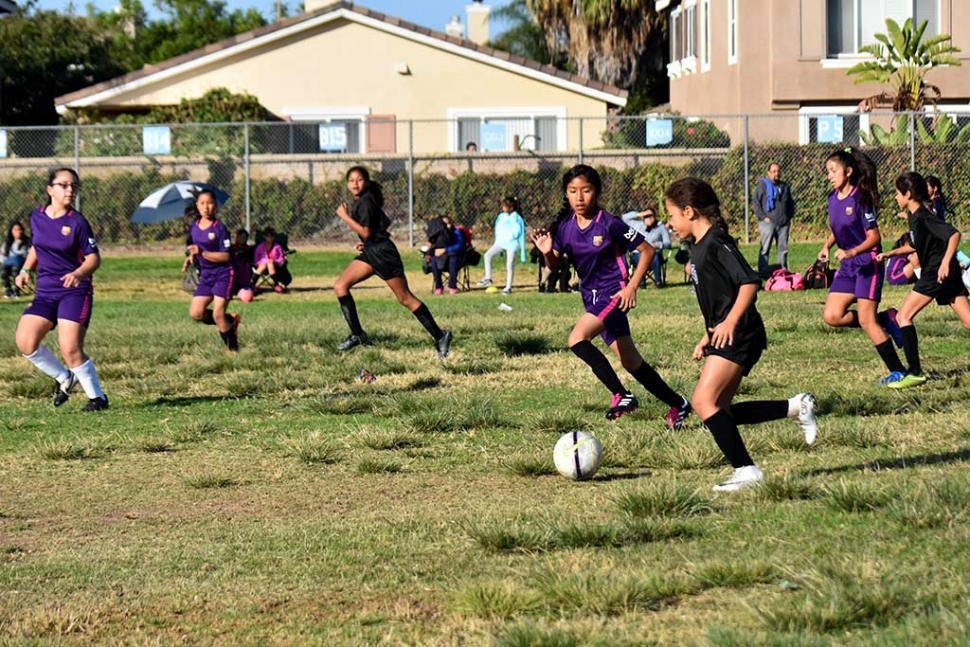 Constantly applying pressure, California United's Tori Pina sprints up the field as her teammate Jadon Rodriguez (back left) keeps pace looking for a chance to score. Photo Courtesy of Evelia Hernandez.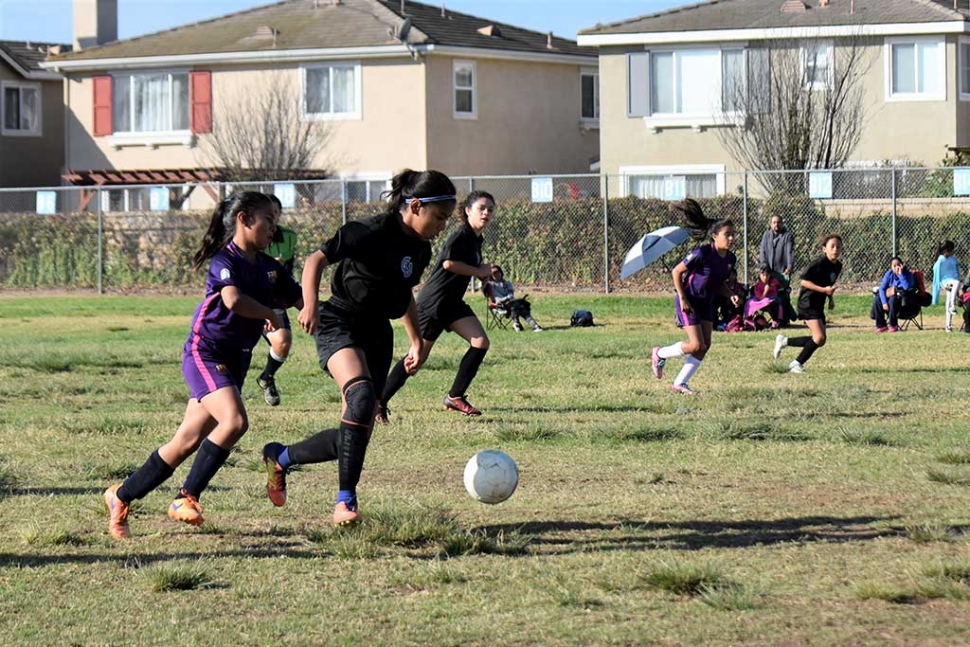 Marlene Gonzales controls the ball at midfield and led the offense with 2 goals this past weekend against Barcelona. Photo courtesy of Evelia Hernandez.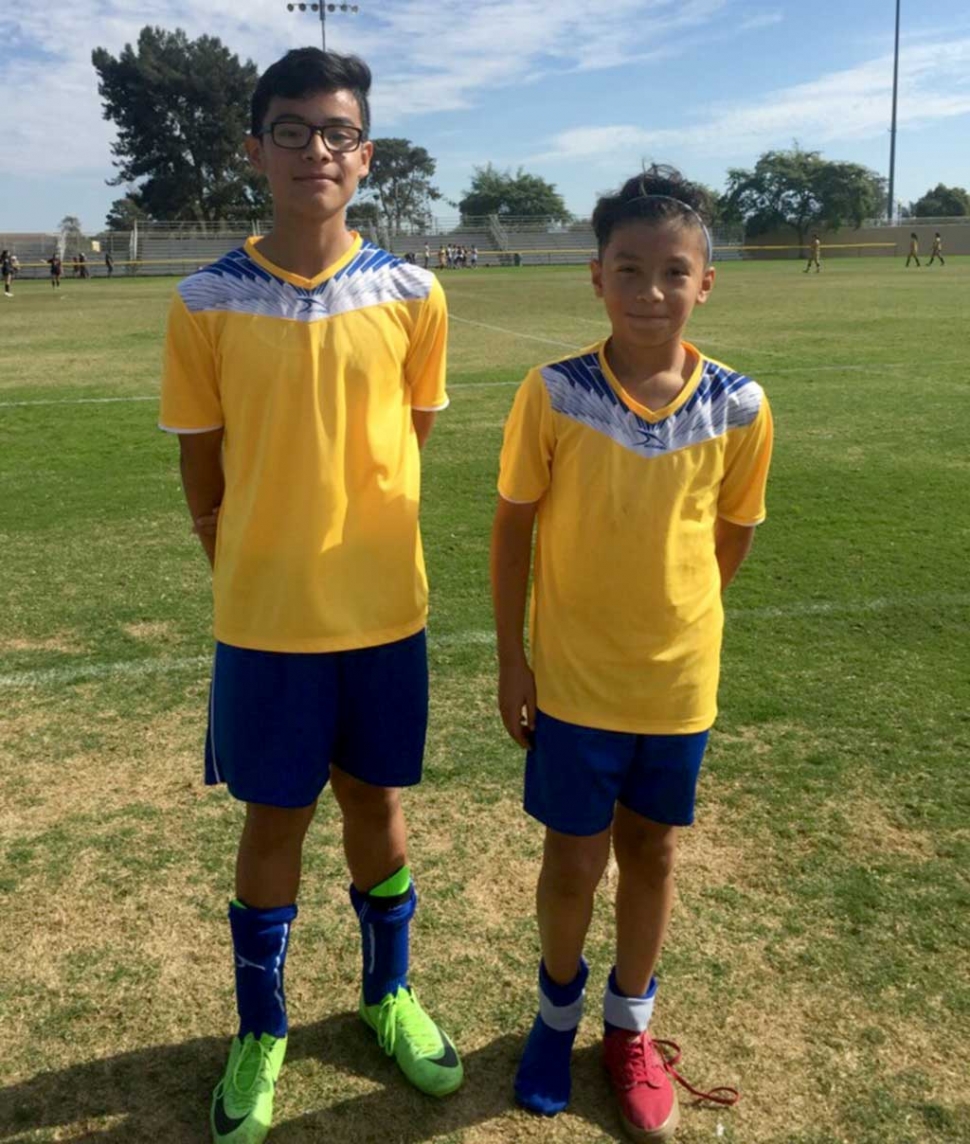 (l-r) Oscar Fuentes and Ivan Espino after a great game versus Atlas. Photo by Ivan Espino.
Submitted by Coach Tony Hernandez
U-11 Girls – After a hard fought 2-0 win over Barcelona this past weekend, the California United team completed another 10-0-0 regular season and will begin the playoffs this upcoming weekend. Both goals were scored by Marlene Gonzales as the defense once again came through with a big shutout, as Gaby Martinez and Mikayla McKenzie shared time as goalkeepers. This has been a great season so far, but the girls are focused on a shot at the Championship.
U-12 Boys – The California United boys had another close game as they came out on top with a 3-2 victory over Atlas. Leading scorer for the game was Ivan Espino with 2, Oscar Fuentes had 1 goal, while Fernando Pastrana had an assist. Current record 8-0-1.
U-13 Girls – The U-13 girls also had a nail biter of a game that ended in a 2-2 tie versus Barcelona. Emily Garcia and Jennifer Abrego were the goal scorers this weekend with one a piece. Current record 6-2-1.
California United is growing!! The California United family would like to welcome our newest team, a U-10 Girls squad being coached by the husband and wife tandem of David and Nancy Vaca. They have begun their training and the team looks focused to start competing. Welcome!