California United Soccer Club 11U Girls Make it to Playoffs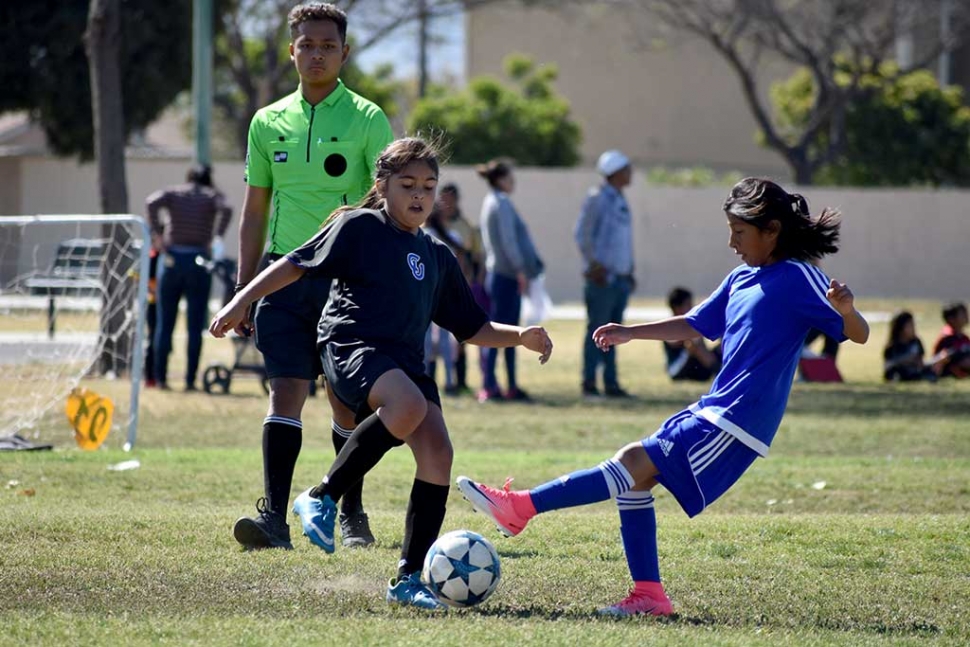 Pictured Kim Manriquez (defense) taking the ball from the opposing player. Courtesy of Martin Hernandez
By Gazette Staff Writer — Wednesday, May 3rd, 2017
Submitted By Tony Hernandez
The CU girls U-11 team continued to look strong as they finished off the regular season with a 4-0 victory over Oxnard Panteras. The offense was lead once again by Fatima Alvarado with 2 goals along with Kari Terrazas and Marlene Gonzalez' 1 goal apiece. As is becoming the norm the defense stepped up with another shut out making it their fifth straight and has them looking strong heading into the playoffs with an 8-2 record.
The Oxnard County Soccer League Playoffs begin on May 6th, please wish them luck as they make a run for the League Championship.
The CU boys U-13 team had a very good showing this weekend as well with a 3-0 win over VC Fusion. The team showed great balance with a goal from Armando Manriquez, Julio Negrete and Chris Hernandez. Setting up the goals with 1 assist each were Diego Alcaraz and Mathew Magana.