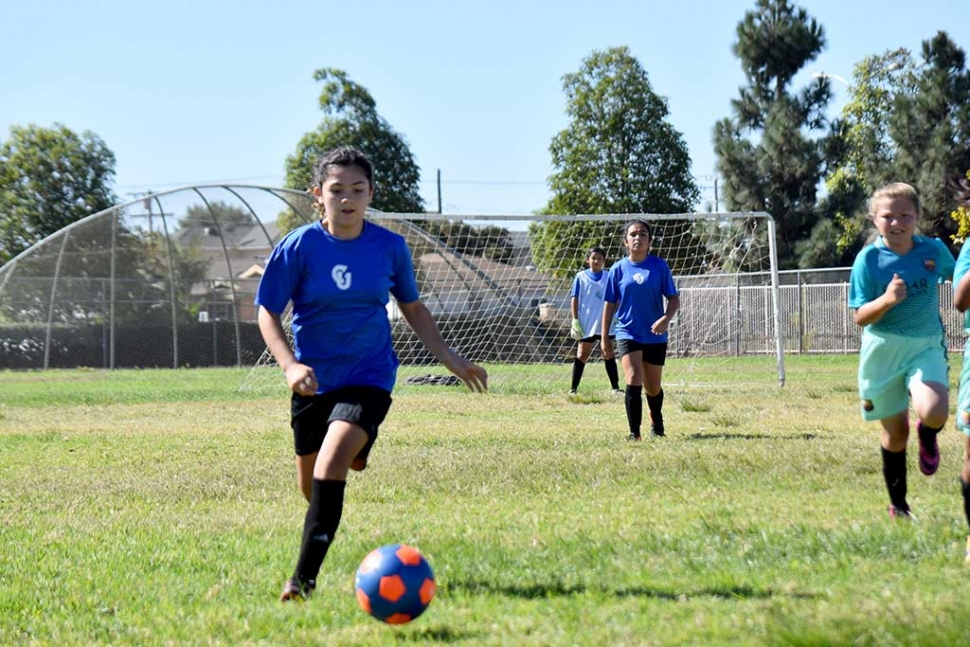 One of California United's speedsters, Athena Sanchez, runs around the Barcelona midfielder to pressure the defense. Submitted by Coach Tony Hernandez.
By Gazette Staff Writer — Wednesday, October 11th, 2017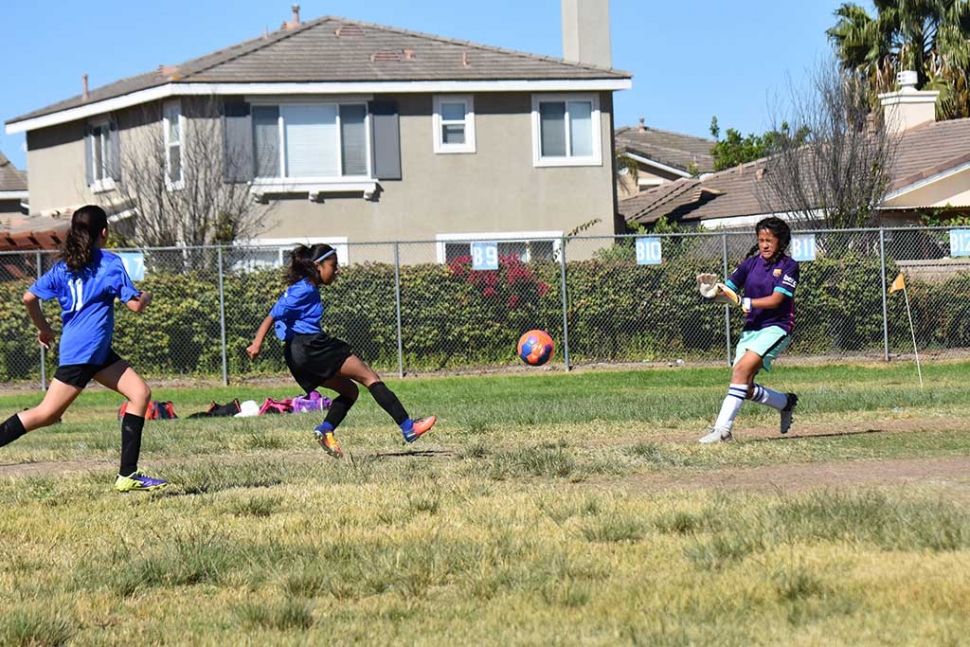 California United's Marlene Gonzales taking a shot at the goal during the game this past weekend.
Submitted by Coach Tony Hernandez
U-11 Girls - California United took on Barcelona for the first time ever and kept its winning streak alive with a 6-2 win.
The first half got off to a slow start as the teams figured each other out and ended in a 1-1 tie, but California United broke out fast in the second half and kept the pressure on the rest of the game. Marlene Gonzales had another big game with 4 goals as Jadon Rodriguez and Tori Pina each had 1 goal apiece. Current record, 5-0-0. U-13 Girls - Also taking on the Barcelona club, this California United group was able to keep its own unbeaten streak intact with a 3-1 victory. The goal scoring was pretty spread out in this game as Isabella Regalado, Emely Garcia and Daisy Jimenez each had one goal. Current record, 4-0-1.