California United sends two teams to their League Championships!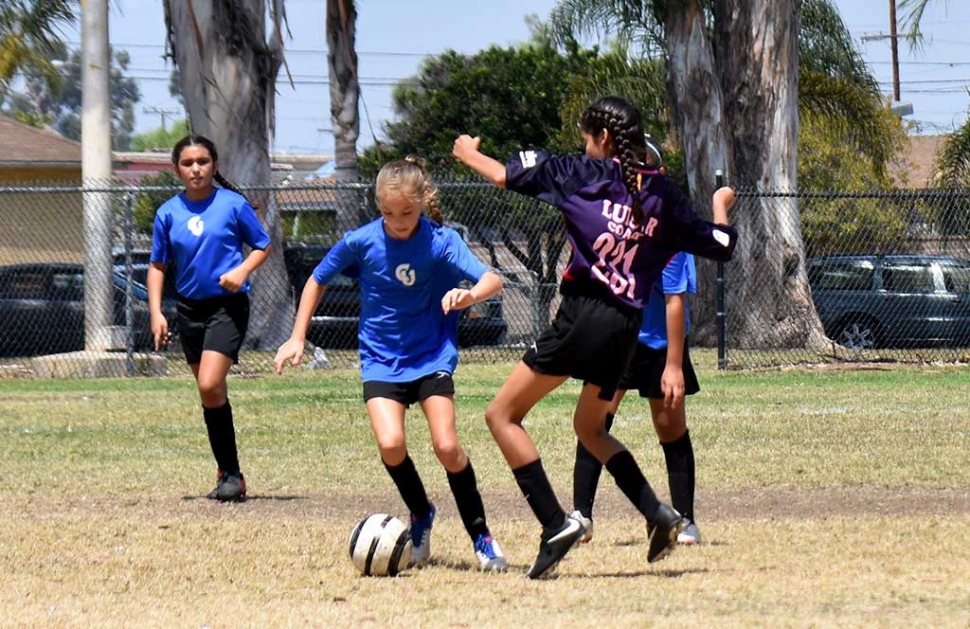 Part of that great defense that shut down the Warriors, Brooke Nunez (right) takes the ball from the forward as Isabel Hernandez (left) backs her up. Photo by Martin Hernandez.
By Gazette Staff Writer — Wednesday, August 23rd, 2017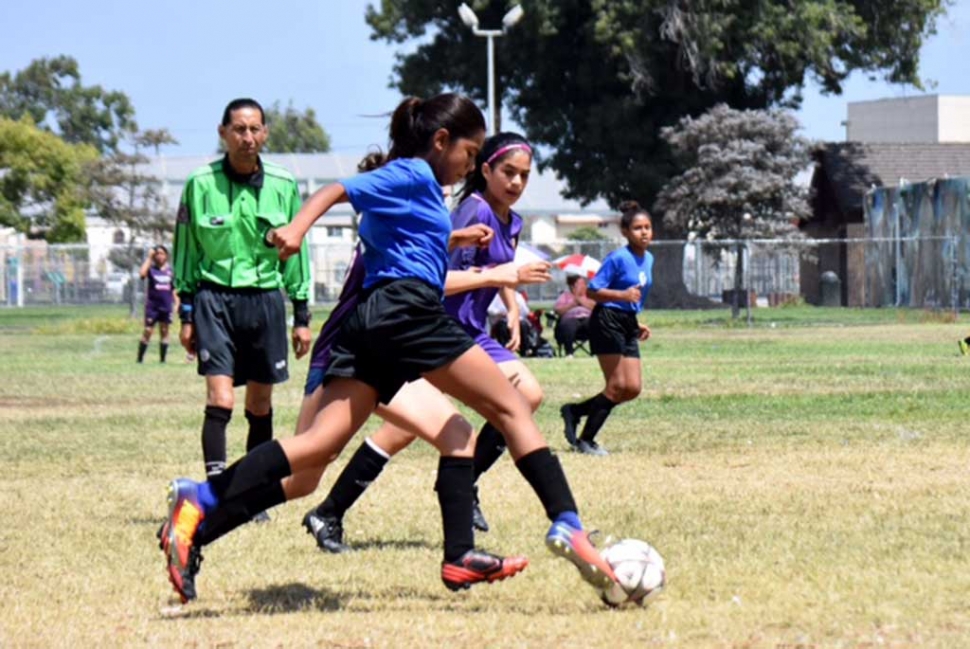 Forward Marlene Gonzales (front) races by the opposing player as Jadon Rodriguez (back) awaits a crossing pass to take a shot. Photo by Martin Hernandez.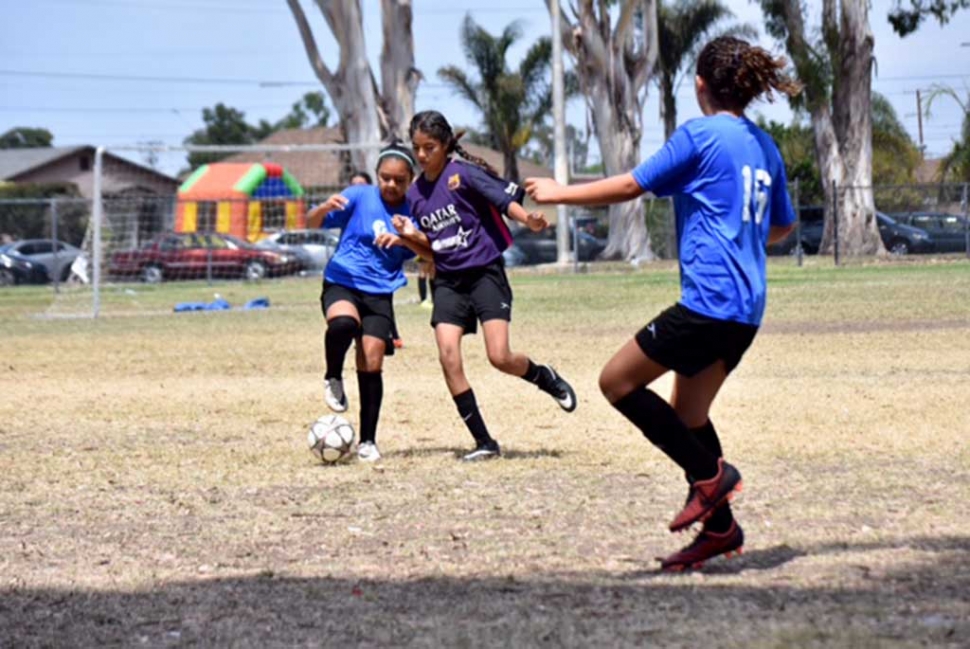 Two of our tireless mid-fielders, Fatima Alvarado (left) using some fancy footwork to get around the defender as Athena Sanchez (right) gets in position to receive the pass. Photo by Martin Hernandez.
The CU girls, both U-11 and U-13, are only one win away from earning their first league Championship after winning their semi-final match ups.
U-11. CU came out determined versus the Warriors as they were not going to be denied their spot in the Championship game. The offense was on full attack from the get go, and they needed to be with the Warriors having a very strong goalie. Our goal scorers for the game were Marlene Gonzales with 3 goals and Jadon Rodriguez with 2, while Marlene also had an assist. Their breakaway speed along with the great passing of our middles led to 25+ shots on goal that finally overwhelmed the Warriors defense. The CU defense on the other hand had one of its best games to date hardly allowing any shots on goal and marking yet another shut out with Mikayla McKenzie and Lexi Pina at goalie. This team is looking strong at the right time and is focused on completing the goal they set for themselves at the start of this season. The Championship game will be held this Saturday versus the Oxnard Waves at 9 am at Park Del Sol in Oxnard.
U-13. In a very tight game against the Pumas, CU was able to hang on for the 3-2 victory and make their way to their league Championship. Location and time for the championship is still TBD but look for us on Facebook to receive the latest updates.
The U-12 boys went into the semi-finals as the top seeded team and ran in to a tough loss against the Tigres, with a final score of 0-4. The CU team had a really strong regular season, 7-1-1, and were looking confident going in to the playoffs but just came up a bit short. This will undoubtedly be a great learning experience for this team and we are really excited about the future prospects for this up and coming group of young players as they keep developing their skills.