California United Semifinal Results
By Jose Luis Lomeli — Wednesday, May 17th, 2017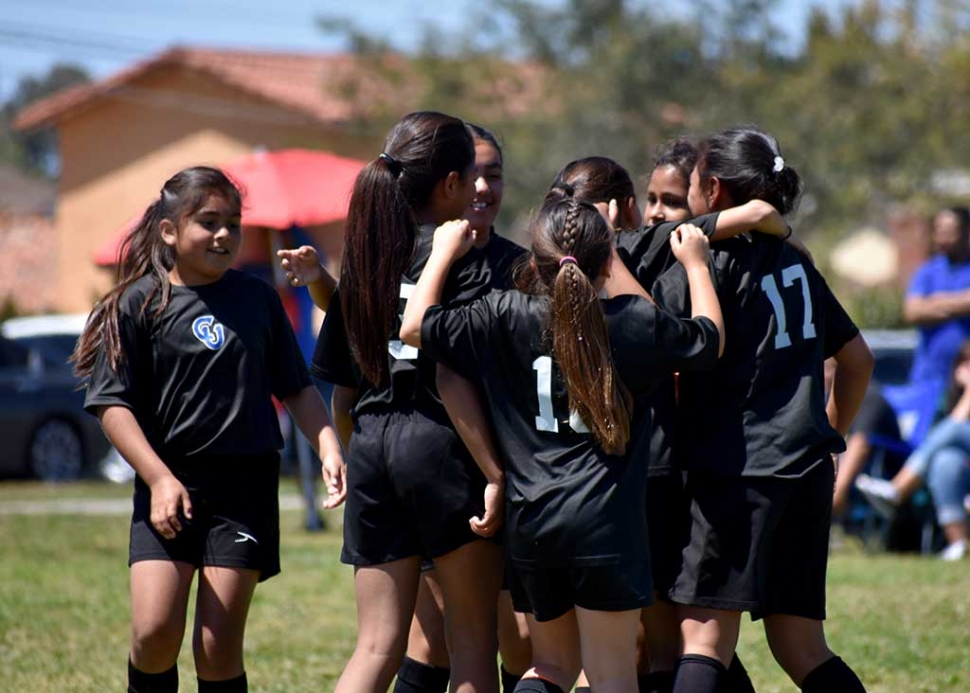 California United Girl's 11U team celebrates the big semifinal win. The girl's are scheduled play for the Championship next week. Photos by Martin Hernandez.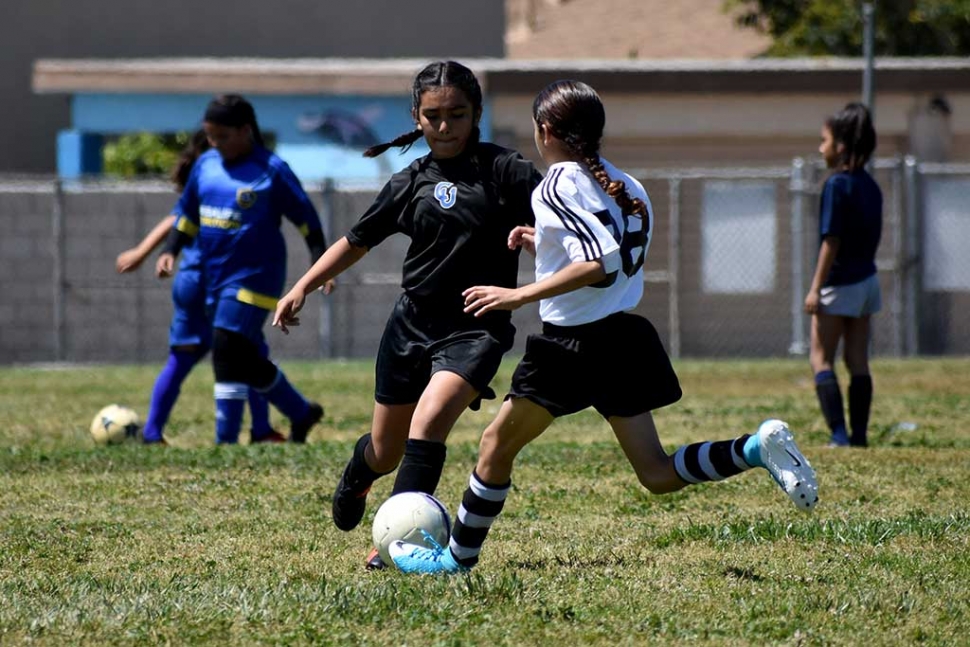 Isabel Hernandez, showing off that great defense, wins another ball from the opposing Oxnard team at this past Saturday's game.
On Saturday, May 13th The California United's 11U Girls Soccer Team matched up with Nacional from Oxnard for the Semifinals. The team scored a goal in the first half by Jadon Rodriguez assisted by Victoria Pina. In the second half, Marlene Gonzalez scored 2 goals, making the final score 3-0 allowing the team to advance to the Finals which are to be held this coming weekend. The team recorded yet another shutout by all members of the defense and goalies Gabriela Martinez and Lexis Pina. A solid performance was also displayed by midfielders Fatima Alvarado, Athena Sanchez and Karissa Terrassa. For more information on game time and location please like us on Facebook. Hope to see you all there.