California United Kicks Off the Winter Season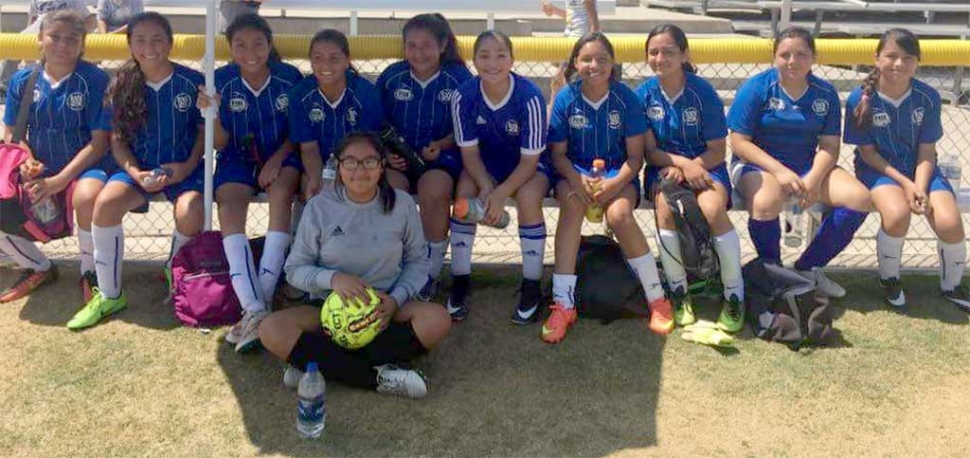 California United U-13 Girls feeling good about their 4-0 win over Oxnard Waves.
By Gazette Staff Writer — Wednesday, September 13th, 2017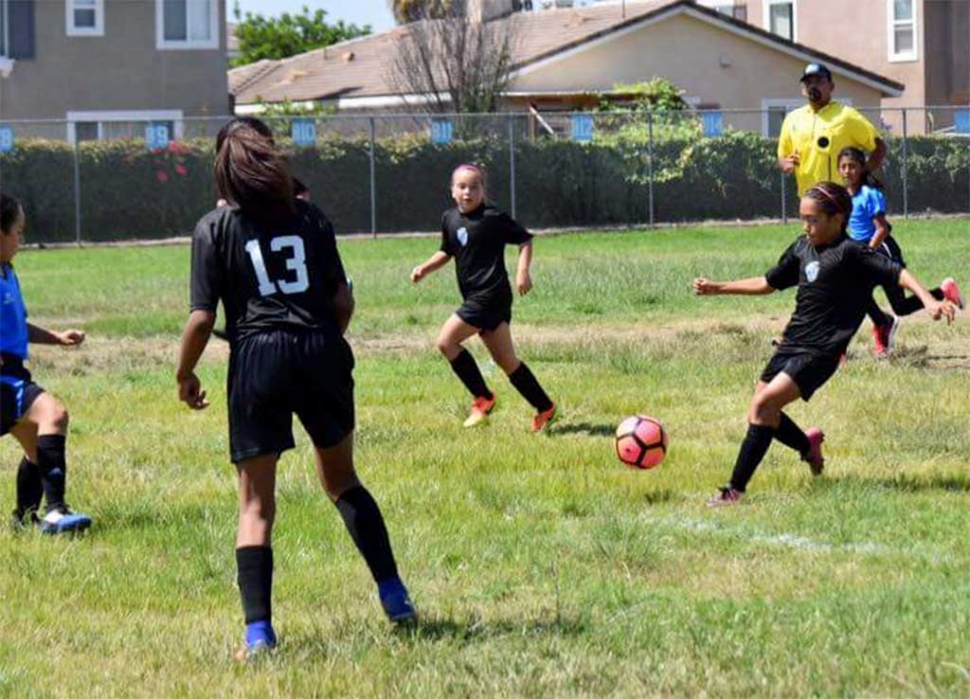 Tori Pina leads the attack on the Panteras to get California United on the board.
Submitted By Coach Tony Hernandez
After one whole week off, three California United teams kicked off the winter season by winning all three games.
U-13 Girls: Taking on the Oxnard Waves California United came out looking to make a statement against last season's champion. They did just that with a 4-0 win behind a full game shutout from goalkeeper Yazmin Mercado. Scoring for California United was Isabella Regalado with 2 goals while Daisy Jimenez and Jennifer Abrego each had 1 goal as well. Plenty of assists as usual for this team as Jennifer Abrego has 2 and Valeria Jaimes and Daisy Jimenez each had 1.
U-12 Boys: This was a close game down to the end against Atlas with California United winning it 5-4. The big scorer of the game was Ivan Espino as he gets a hat trick (3 goals) in the season opener. Scoring the other two goals were Fernando Pastrana and Alonso Murillo with 1 each.
U-11 Girls: California United took on the Oxnard Panteras to start their season and walked off the field with a 2-0 victory. Scoring was at a premium in this game as we were well in to the second half before Tori Pina scored the first goal of the game after a great run. A while later, Marlene Gonzales scored the second goal of the game on a booming kick. This was more than enough for the defense which prides itself in getting shut outs with Gaby Martinez and Mikayla McKenzie sharing time as goalkeepers.