California United FC Still Unbeaten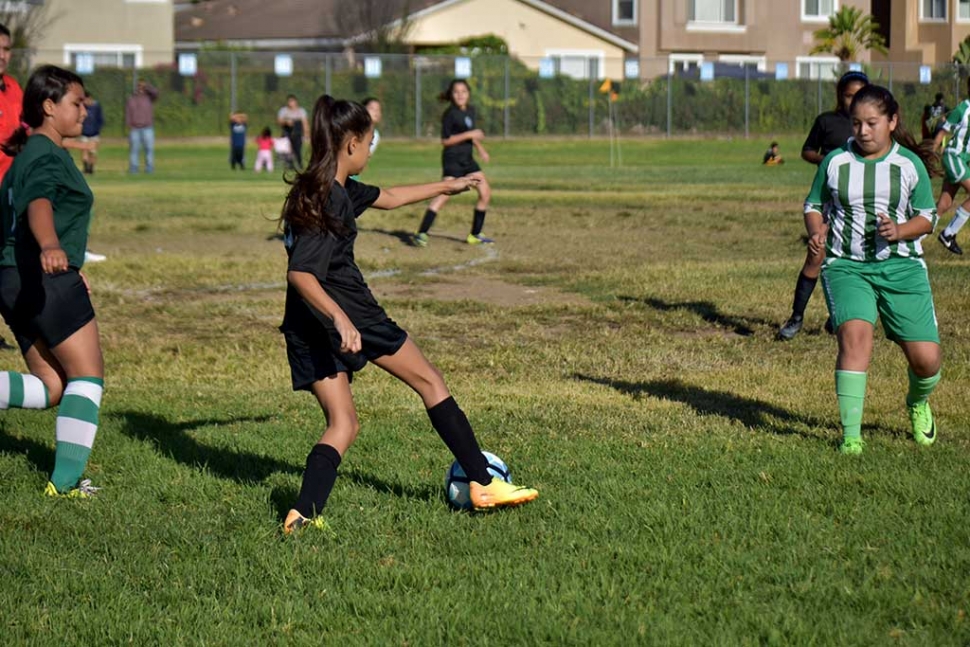 California United's Ashley Hernandez looks to split the defense and get the ball to the forward. Photo courtesy Evelia Hernandez.
By Gazette Staff Writer — Wednesday, September 27th, 2017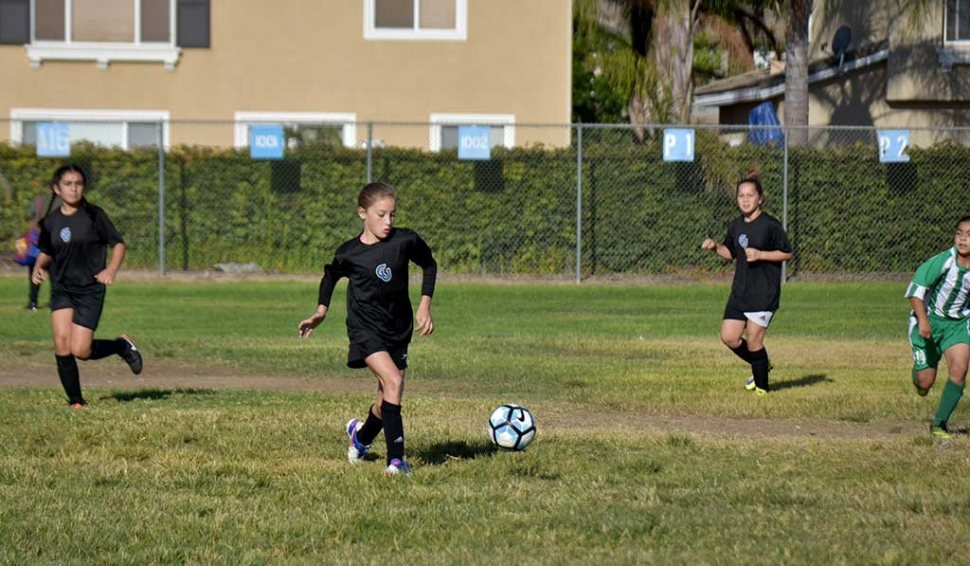 Part of the great CU defense, Isabel Hernandez (left) and Mikayla McKenzie as Brooke Nunez (middle) takes it back the other way. Photo courtesy Evelia Hernandez.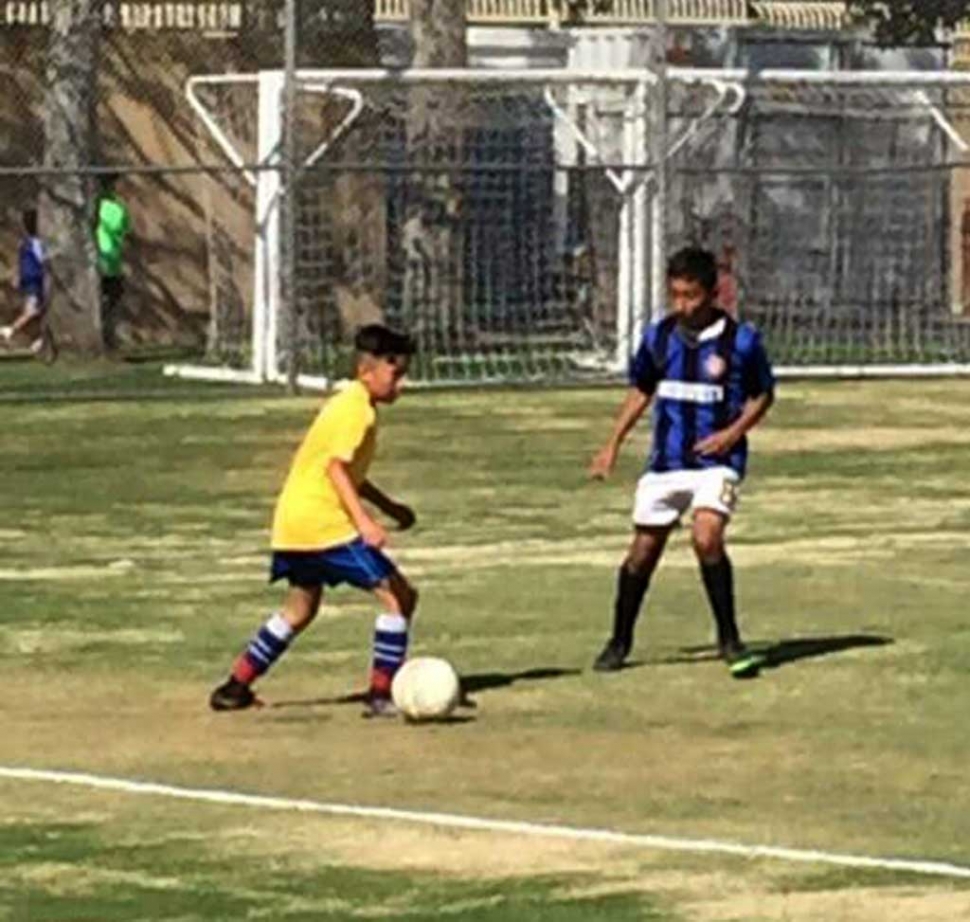 California United player Ivan Espino sets up the play on the sideline versus a lone Torino defender. Photo courtesy Irma Espino.
Submitted By Coach Tony Hernandez
Through three weeks now, the California United Futbol Club continues its unbeaten streak and impressive combined record of 8-0-0 to start the winter season.
U11-Girls - This California United team took on the Oxnard Nacional team in a 1-0 win. Scoring was at a premium as the California United team had plenty of opportunities, but just as many near misses. Marlene Gonzales was able to connect on the lone goal of the game which turned out to be the game winner. The defense held their own as usual with another shut out as Gaby Martinez and Mikayla McKenzie shared goalkeeping duties. Current record 3-0-0.
U12-Boys - This week's opponent was the Torino FC with a final 5-0 score in favor of California United. The big offensive stats go to Ivan Espino, who had 4 goals (hat trick + 1 ) and 1 assist for good measure. Fernando Pastrana had a hand in 3 of those goals with the assists and scored 1 goal as well for the great team win. Current record 3-0-0.
The U13-Girls had a bye week and stand with a 2-0-0 record.