California United FC 2006 Girls Silver Take 2nd in Premier Cup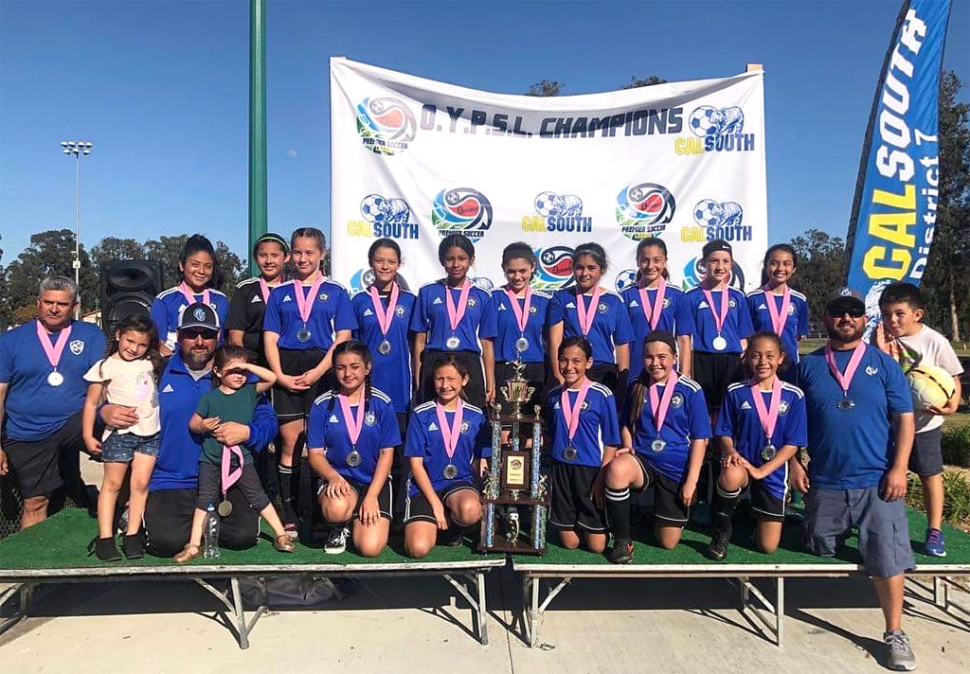 Congratulations to the California United FC 2006 Girls Silver team for taking second place in their division at the Premier Cup 2019 which took place March 16th & 17th in Oxnard. Pictured is the team after their win. Top row: Alexis Piña, Gabriela Martinez, Mikayla McKenzie, Lizbeth Mendez, Jadon Rodriguez, Athena Sanchez, Kim Manriquez, Jessica Rodriguez, Brooke Núñez, Miley Tello. Bottom Row: Coach Cip Martinez, Coach Jr Lomelí, Isabel Hernandez, Jazleen Vaca, Luvia Cabral, Karissa Terrazas, Victoria Piña, Coach Tony Hernandez. Photo courtesy Nancy Vaca.
By Gazette Staff Writer — Wednesday, March 27th, 2019
Submitted By Nancy Vaca
Premier Cup 2019 game results: 2006 Girls Silver
Saturday, March 16 - Game #1 California United 1-0 Barbara S.C. G06 White. Goal: Jadon Rodriguez, Assist: Karissa Terrazas, and Shutout: Gabriela Martinez.
Game #2 California United 0-4 FFSC G06 AC
Sunday, March 17 - Game #3 California United 1-1 Central California Aztecs G06. Goal: Jadon Rodriguez and Assist: Isabel Hernandez.
Final California United 1-2 FFSC. Goal: Lizbeth Mendez and Assist: Jadon Rodriguez.
Overall Tournament Record: 1-2-1