California United Club Soccer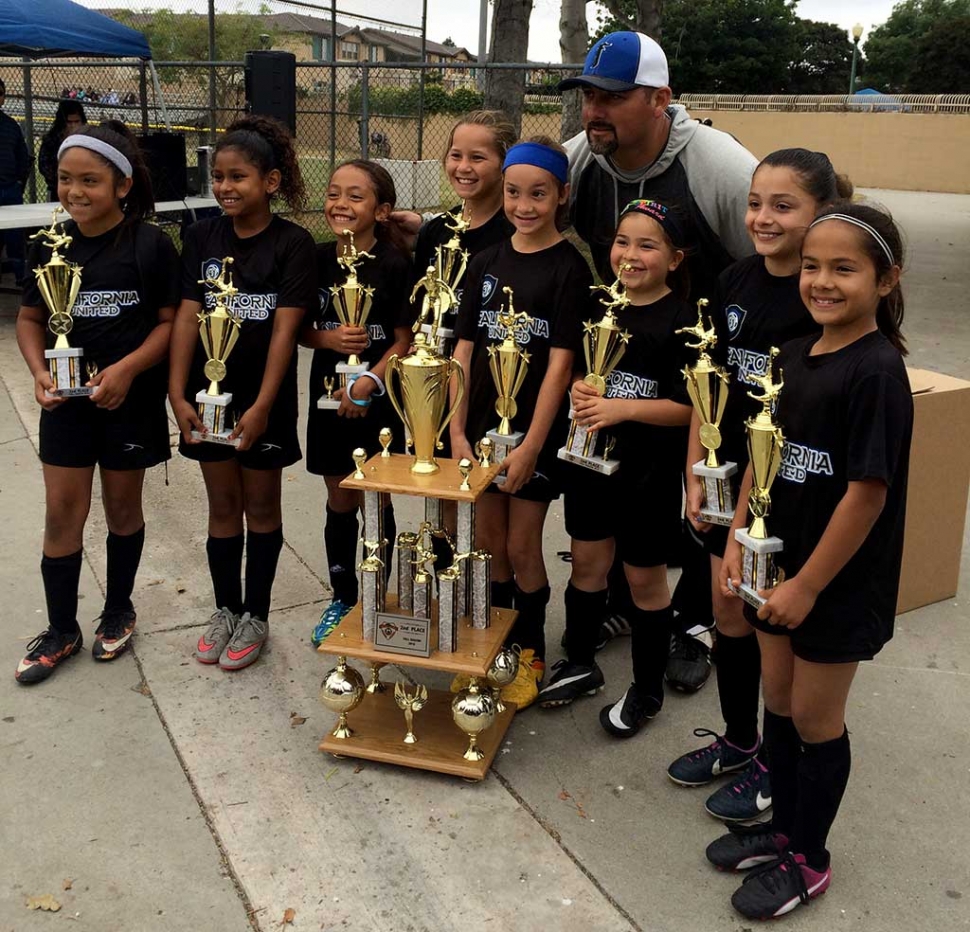 (l-r) Lexis Piña, Jadon Rodriguez, Victoria Piña, Makayla Mckenzie, Brooke Nuñez, Karissa Terrazas, Jessica Rodriguez and Victoria Lopez. Coach: Lomeli. Naomi Tobias and Ella Navarette are not pictured.
By Gazette Staff Writer — Tuesday, May 17th, 2016
On Saturday May 14, 2016 Fillmore's California United Fútbol Club fell short in the championship game placing second for the Oxnard County Soccer League.
The under nine team lost to Oxnard Pal Soccer Club team. California United was given high ranks among opposing teams.
This was the first time entering the league and receiving second place was a big accomplishment for a small town team.