Boys and Girls Cross Country Teams Advance to CIF Finals
By Gazette Staff Writer — Thursday, November 17th, 2016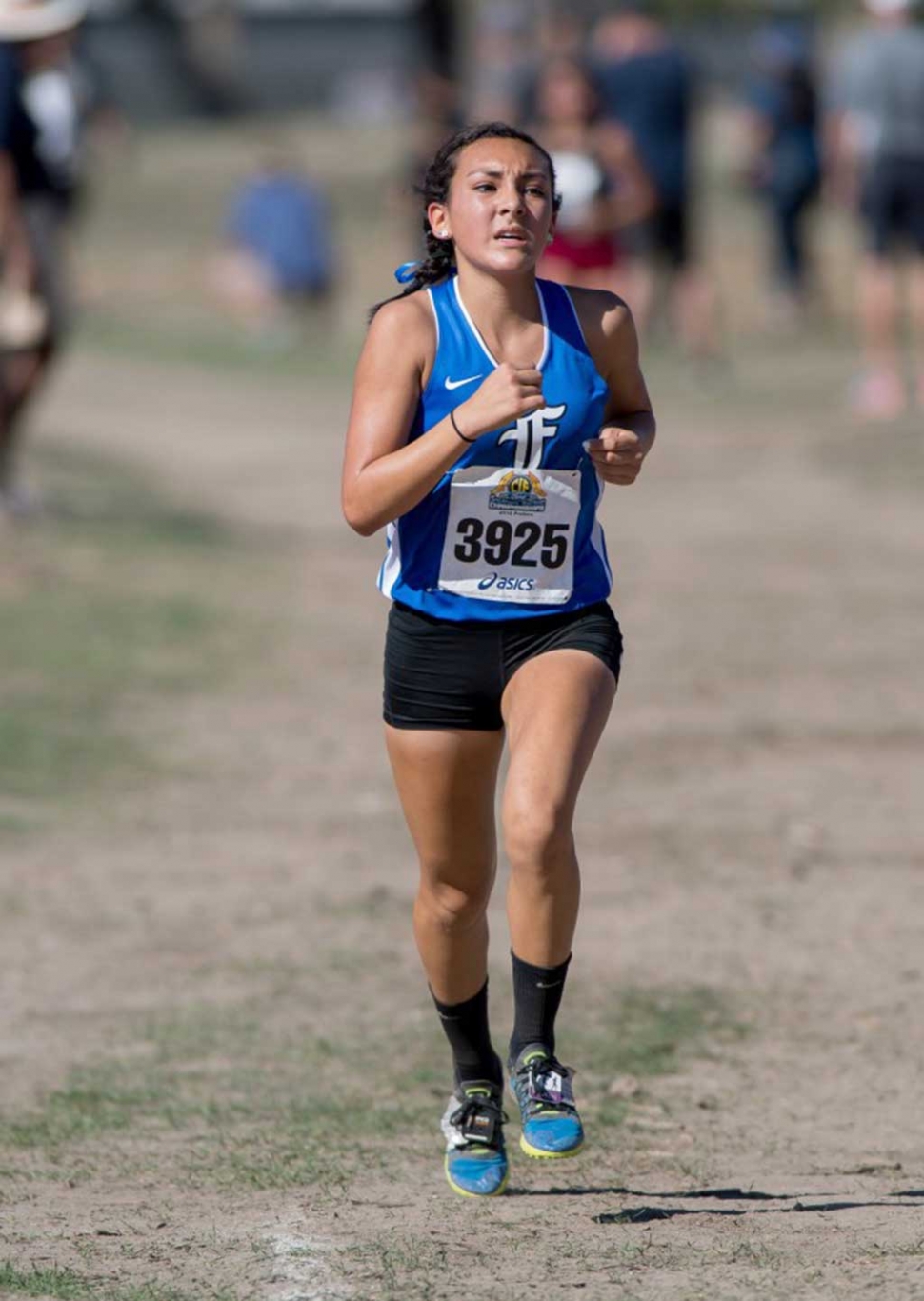 Sophomore Carissa Rodriguez placed third at the CIF Prelims in Riverside this past Friday.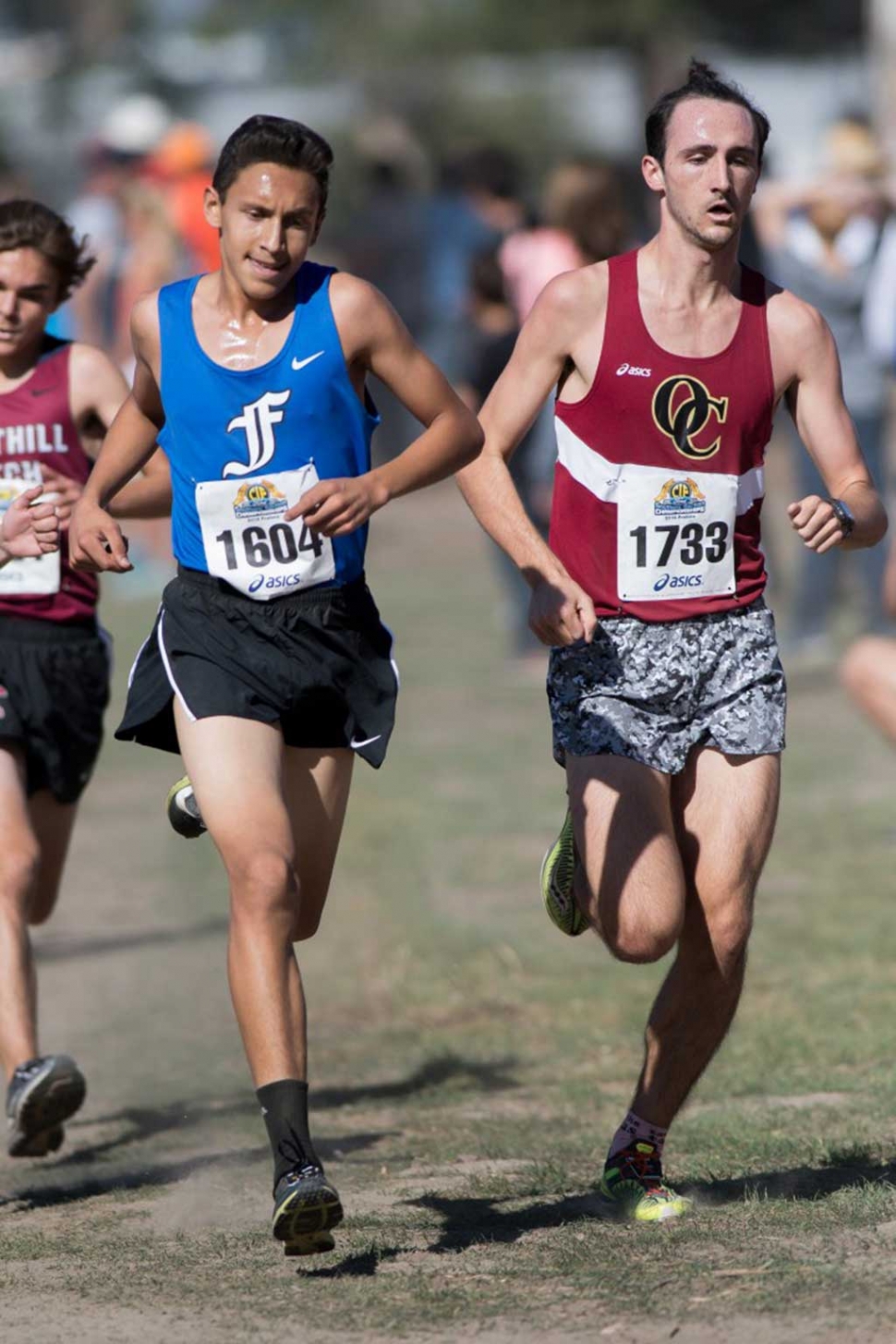 Junior Everardo Garcia Magaña at the CIF Prelims this past Friday.
On Friday, November 11th the Boy and Girls Cross Country teams traveled to Riverside, California and competed in the CIF Southern Section Division 4 Prelim meet. The course was predominantly flat, dusty and dirty with temperatures in the high eighties with intense sunlight and little relief. Both teams had to finish in the top 20 in order to advance to Finals next Saturday. Both teams met the challenge and will compete against the other qualifying team for a coveted placement into State Finals.
The first race of the day found the boys competing against 20 teams, 7 of them ranked among the top teams in Southern Section. Most of the boys had a great race and propelled the team to a fifth place finish. Sophomore Sergio Perez led the charge by placing 19th in 16:33 and edging his teammate, Johnny Martinez 20th in 16:33.3. They were followed by Jonathan Ordaz 26th in 16:38.7, Everardo G. Magana 40th in 16:49.7, Adrian Orozco 58th in 17:17.2, Michael Sanchez 68th in 17:30.1, and Nick Villela 78th in 17:37.8.
The girls team followed and competed against 21 teams, 6 of the teams currently ranked in the Southern Section. The Flashettes were led by Carissa Rodriguez who finished in 3rd overall in 18:24.1, Andrea Marruffo followed 37th in 20:13.4, Diana Perez 56th in 20:44.5, Vanessa Avila 57th in 20:45.6, Anahi Pascual 59th in 20:52.2, Jacqueline Chavez 61st in 20:57.9, and Lauren Magdaleno 70th in 21:22.8.
Both teams ran well and delivered on a day that was both very competitive and challenging. Now we look to next week, CIF Finals. The goal here is to run well enough to place among the top 7 of the 24 teams that advanced from Prelims and thus earn a birth to the big dance, The CIF State Meet.