Blazers Return for 2nd Home Meet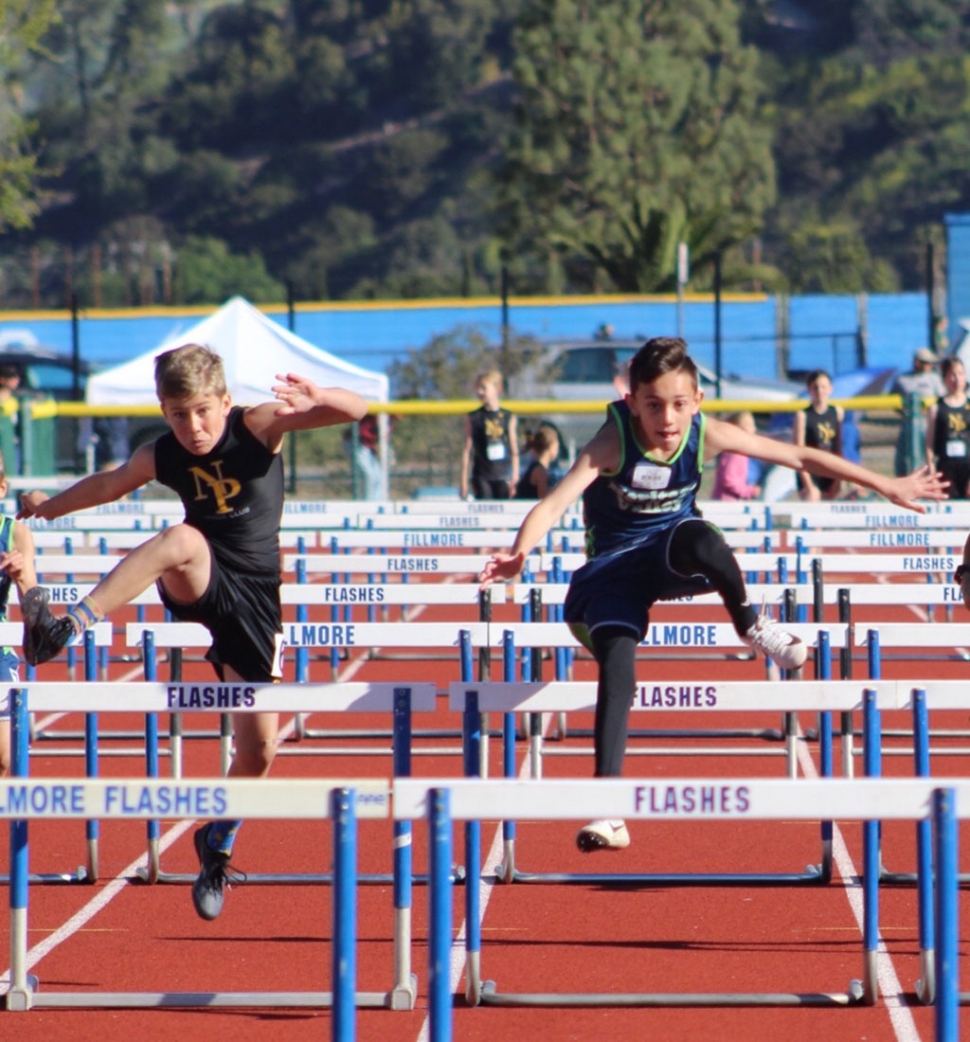 By Gazette Staff Writer — Wednesday, April 3rd, 2019
Youth Track & Field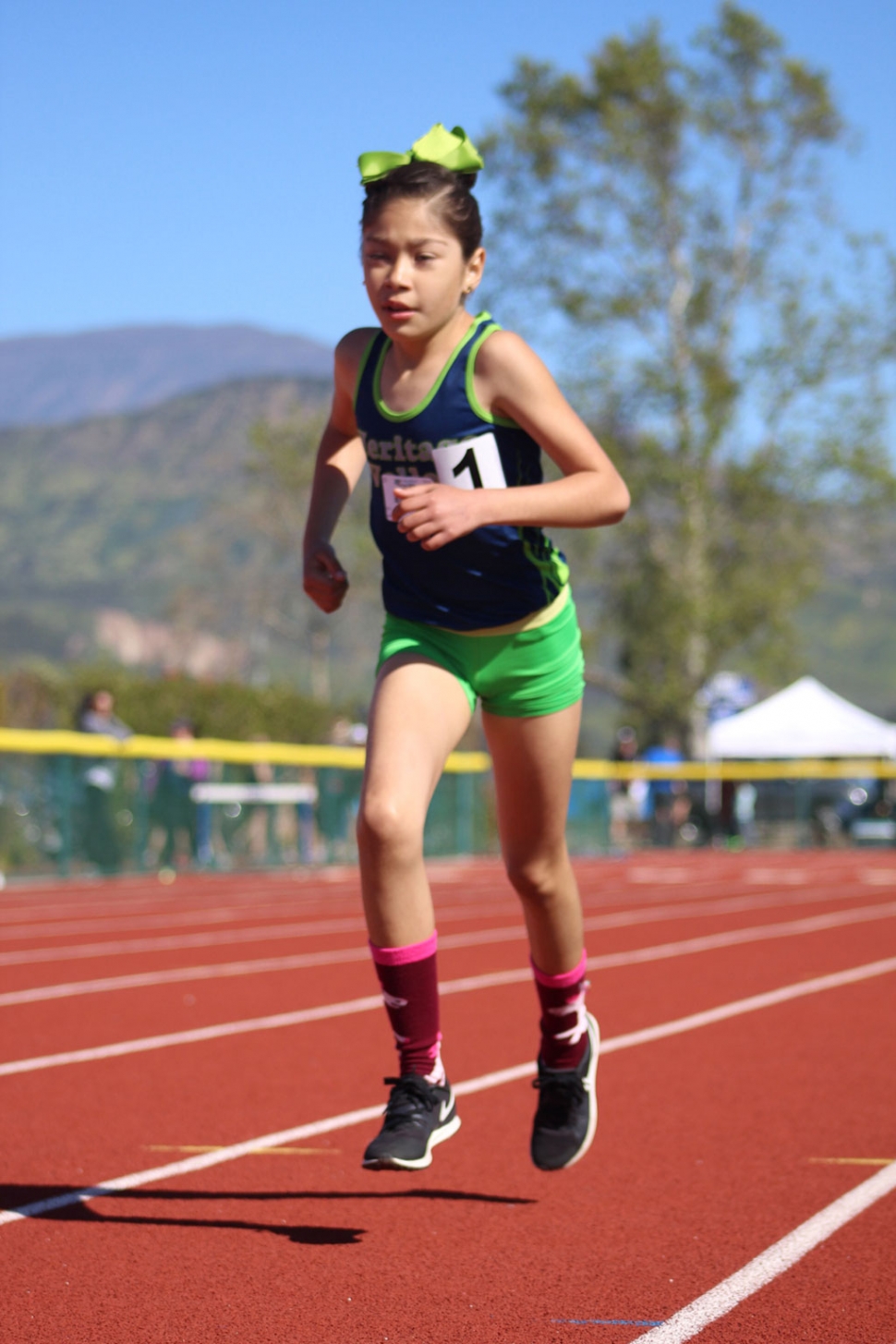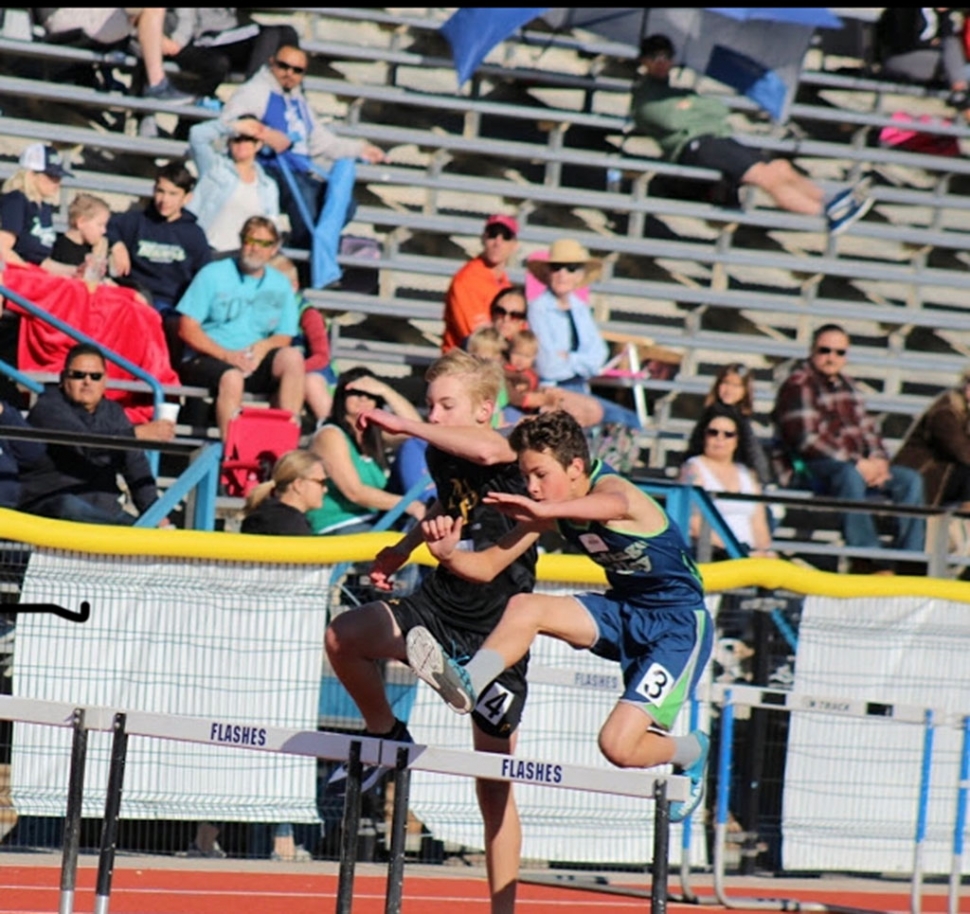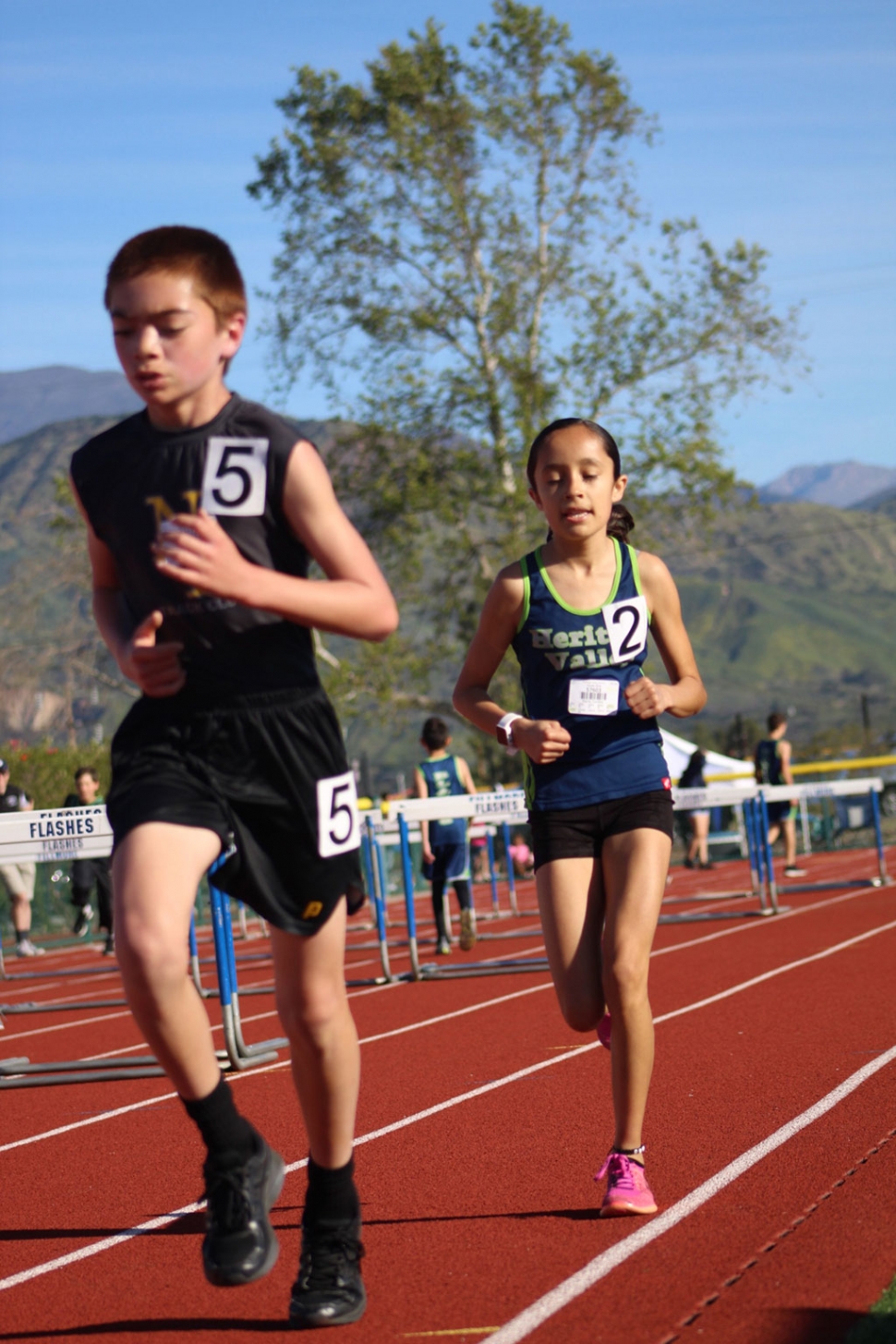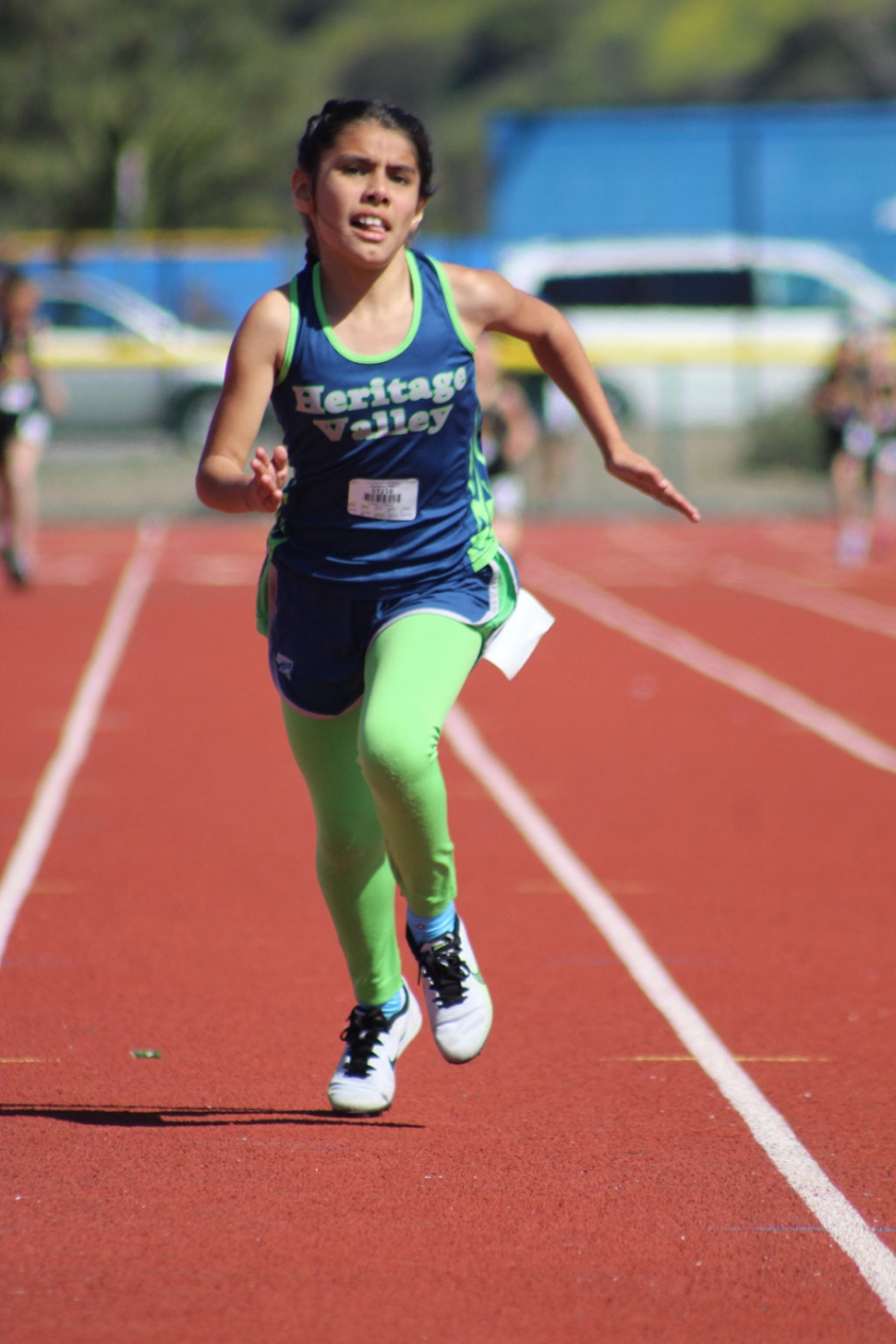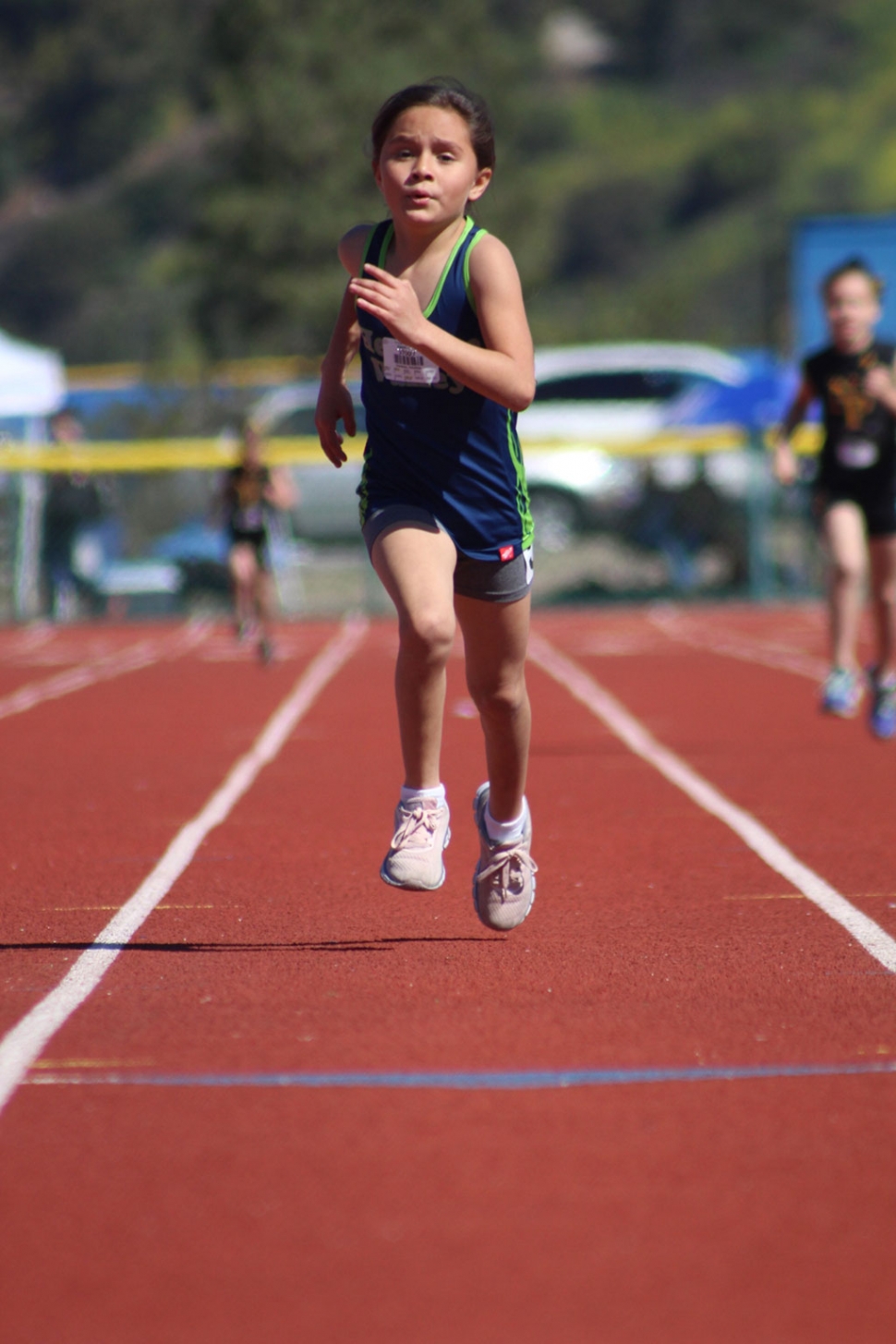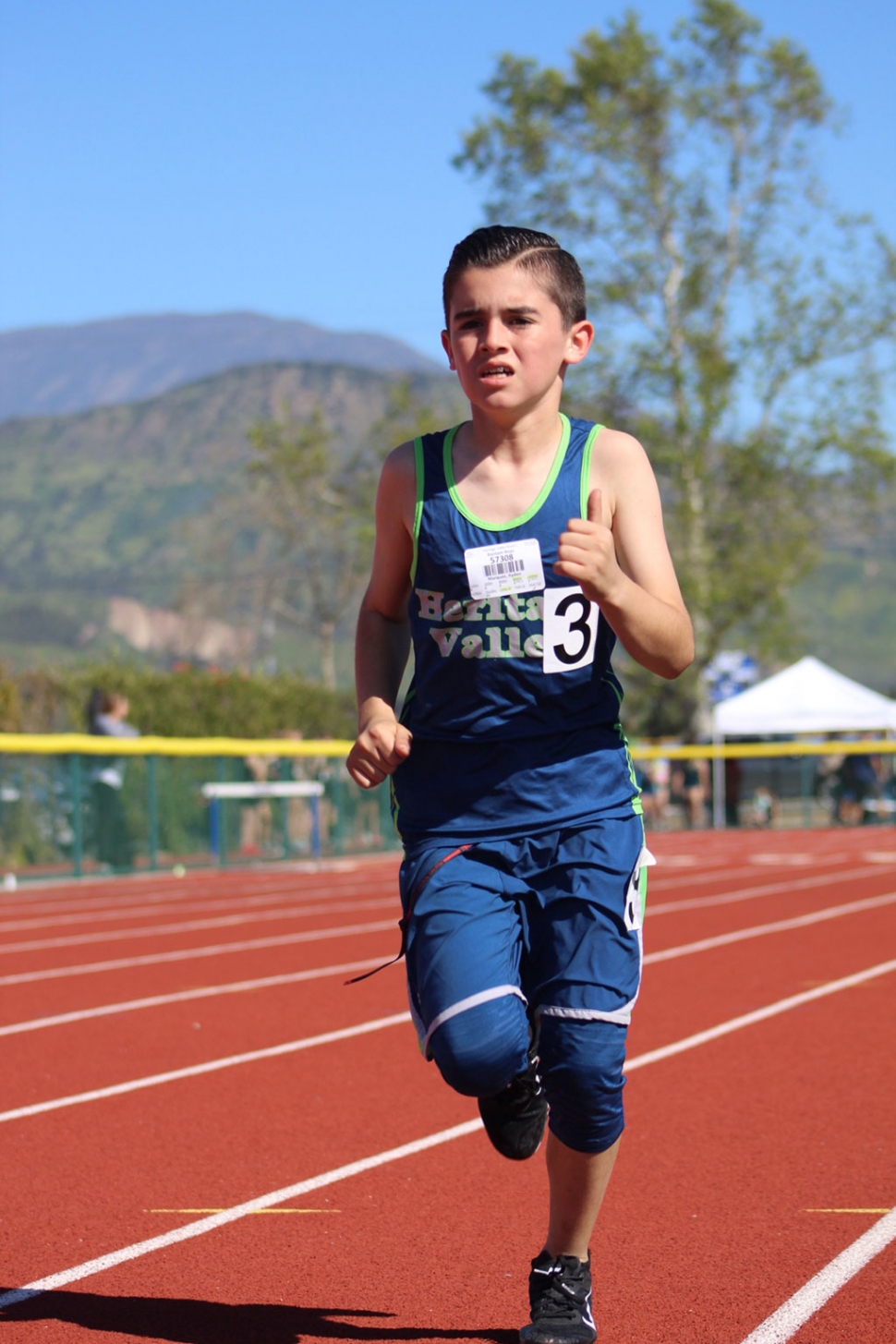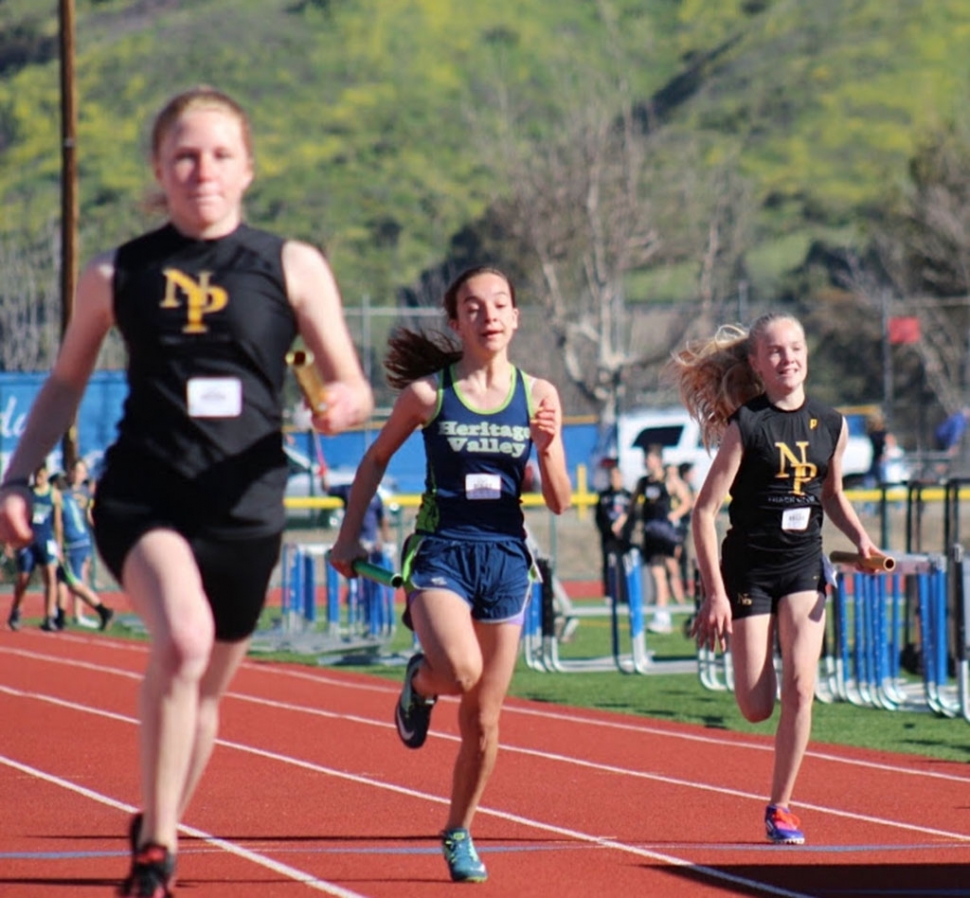 FILLMORE, CA - This past weekend saw the return of the Heritage Valley Blazers to the Fillmore High School Track for their second of four scheduled home meets. The Blazers went foot-to-foot with a strong team representing The Newbury Park Panthers.
A day's worth of events started off early with Blazer athletes taking over the 3200m run with victories by Niza Laureano (11-12/girls) in 12.22.97 and by Carolina Garcia (13-14/girls) with a time of 13.00.37.
One of track and field's most challenging events, hurdles, saw victory for Noah Halcon (11-12/boys) who pulled out the win in a time of 17.06 in the 80m Hurdles 30" as well as for Benedict Collins (13-14/boys) in the 100m Hurdles 33" in a time of 20.06.
Blazers girls dominated the 100m dash by holding tight to victories in nearly all age groups. First place finishers include Destina Guzman (7-8/girls) in 21.44; C'Enna Uribe (9-10/girls) in 15.86; Leah Barragan (11-12/girls) in 14.12; and Jennifer Castillo (13-14/girls) in 14.27.
Middle distance saw outstanding performance and victory in the 1600m run for Lucy Zuniga (7-8/girls) in 7:19.33; Paola Estrada (9-10/girls) in 5:51.18; Niza Laureano (11-12/girls) in 5:47.87; and Ayden Marquez (9/10/boys) with a time of 6:01.76.
Field event long jumper, Jasmine Gonzalez (9-10/girls) went the distance to take first with a jump of 8-11-00 and Diego Amezcua (15-16/boys) went 15-11.00 for the victory.
Each week Blazer athletes train hard and bring forth their best in competition, team spirit, sportsmanship, and in reaching for their personal goals. The Heritage Valley Blazers would like to congratulate all athletes who competed this weekend.
Next on the schedule sees the Blazers on April 6th at home to take on the Thousand Oaks Flyers. Come support!