Blazer's Paola Estrada Breaks 9- 10 Year Old Girls 1500m Record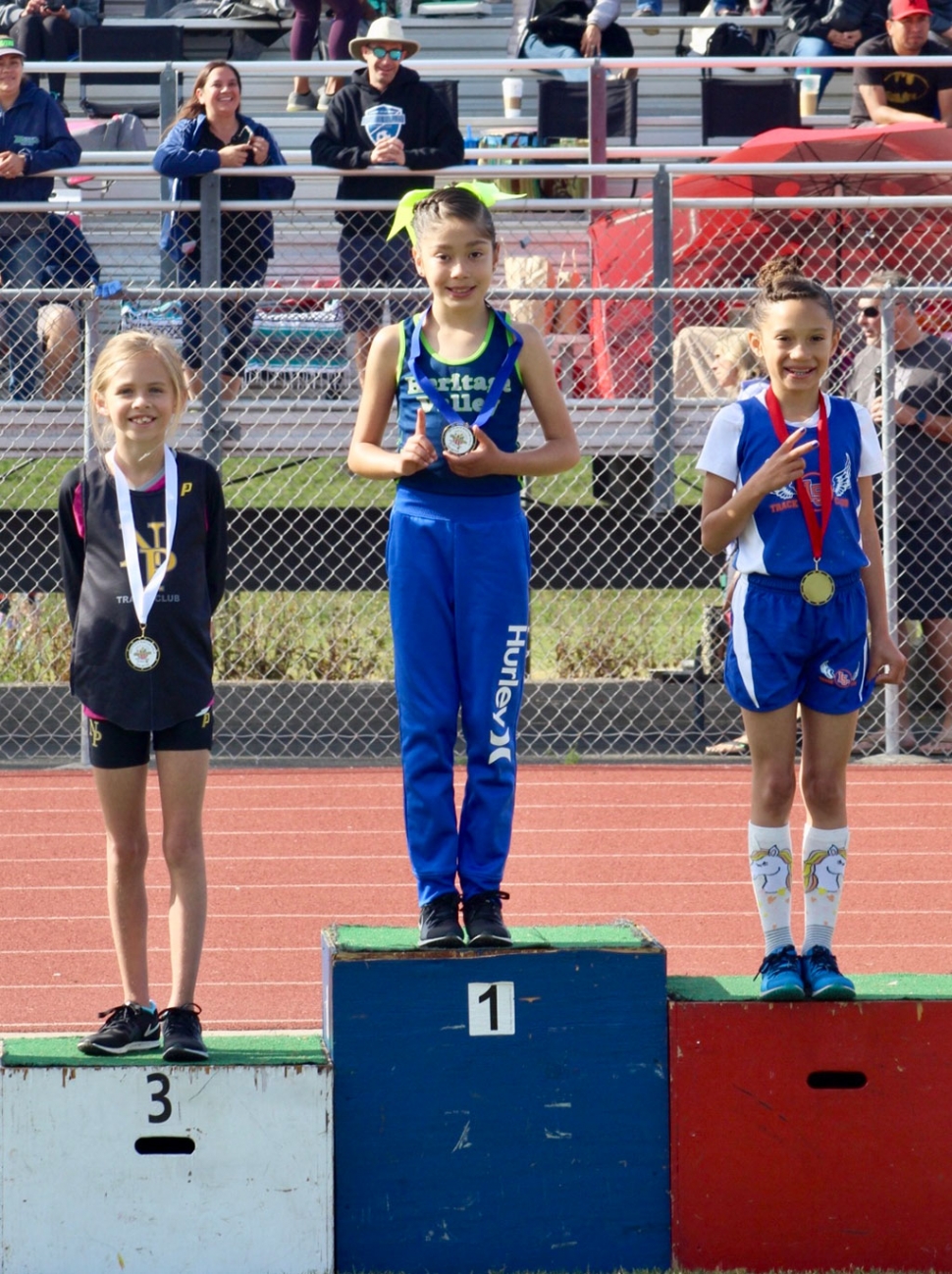 By Gazette Staff Writer — Wednesday, April 17th, 2019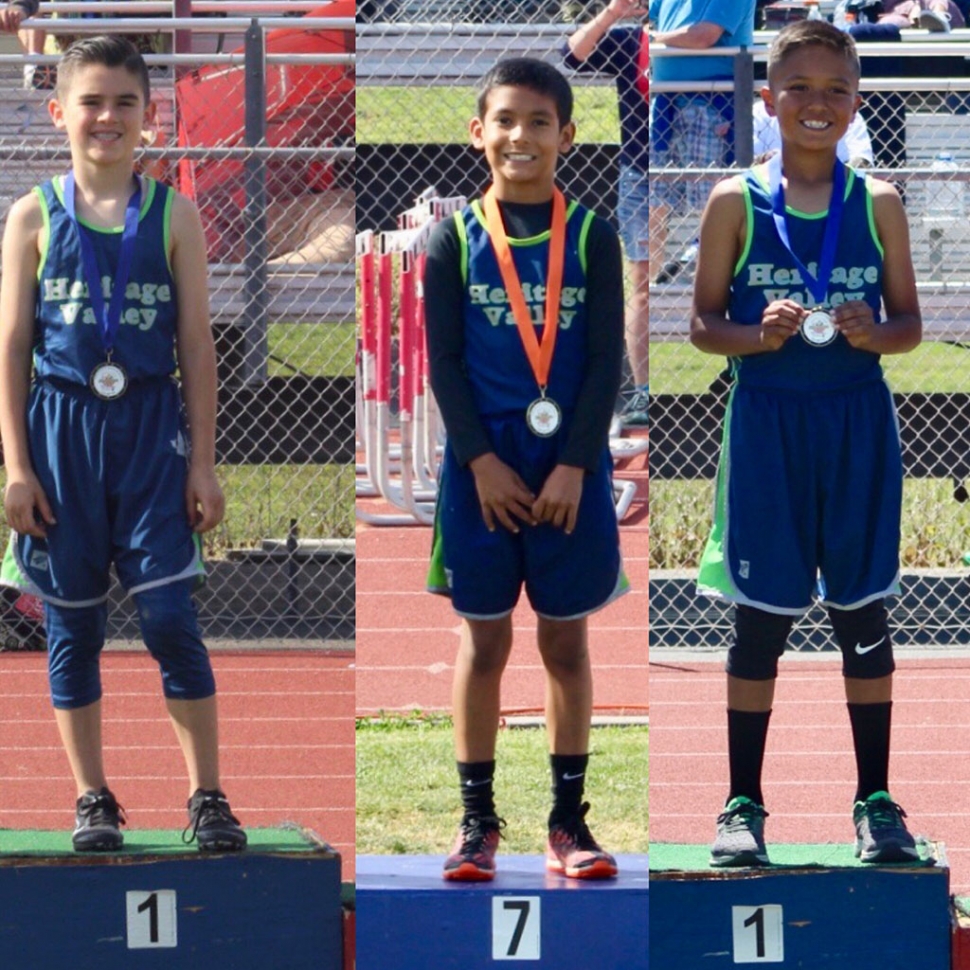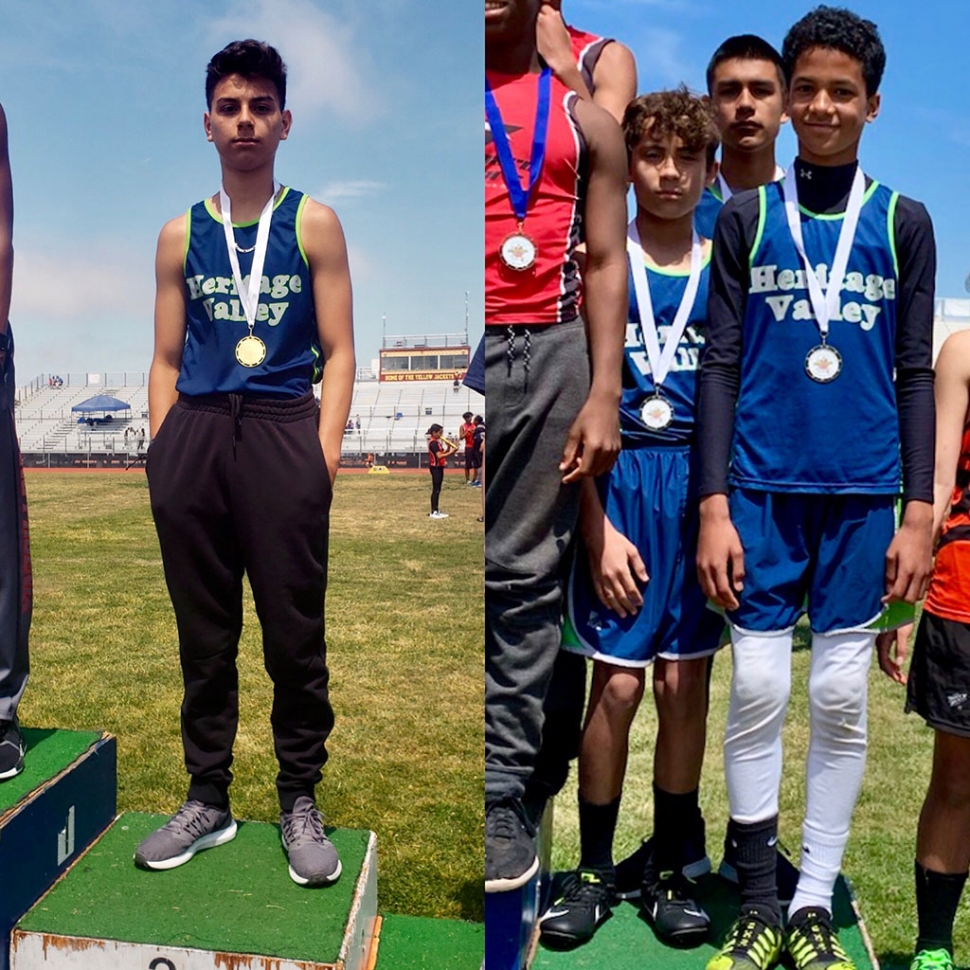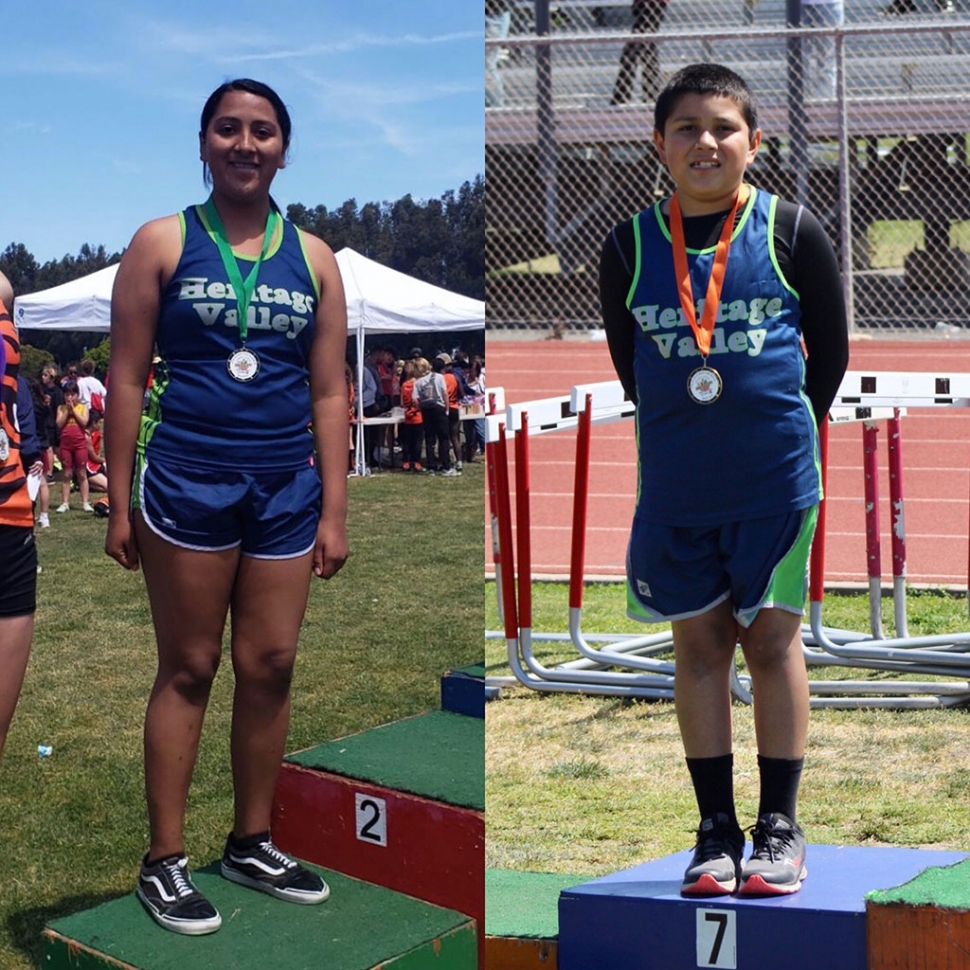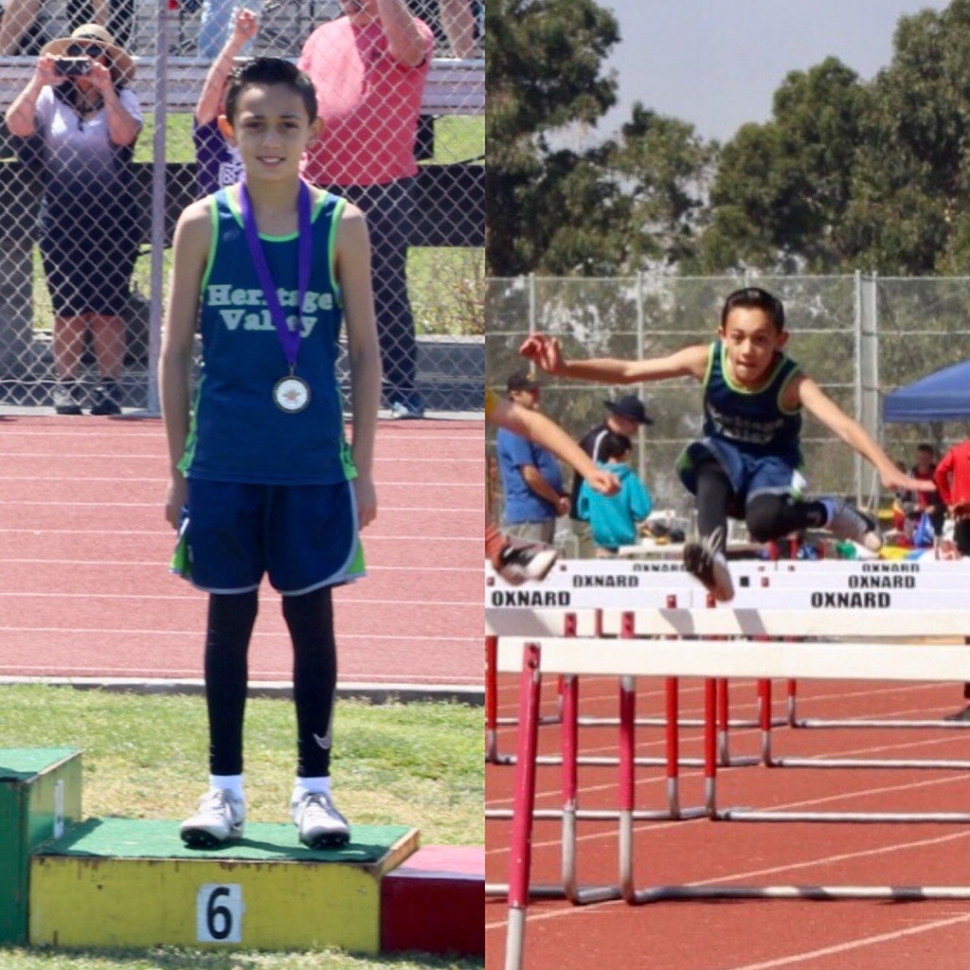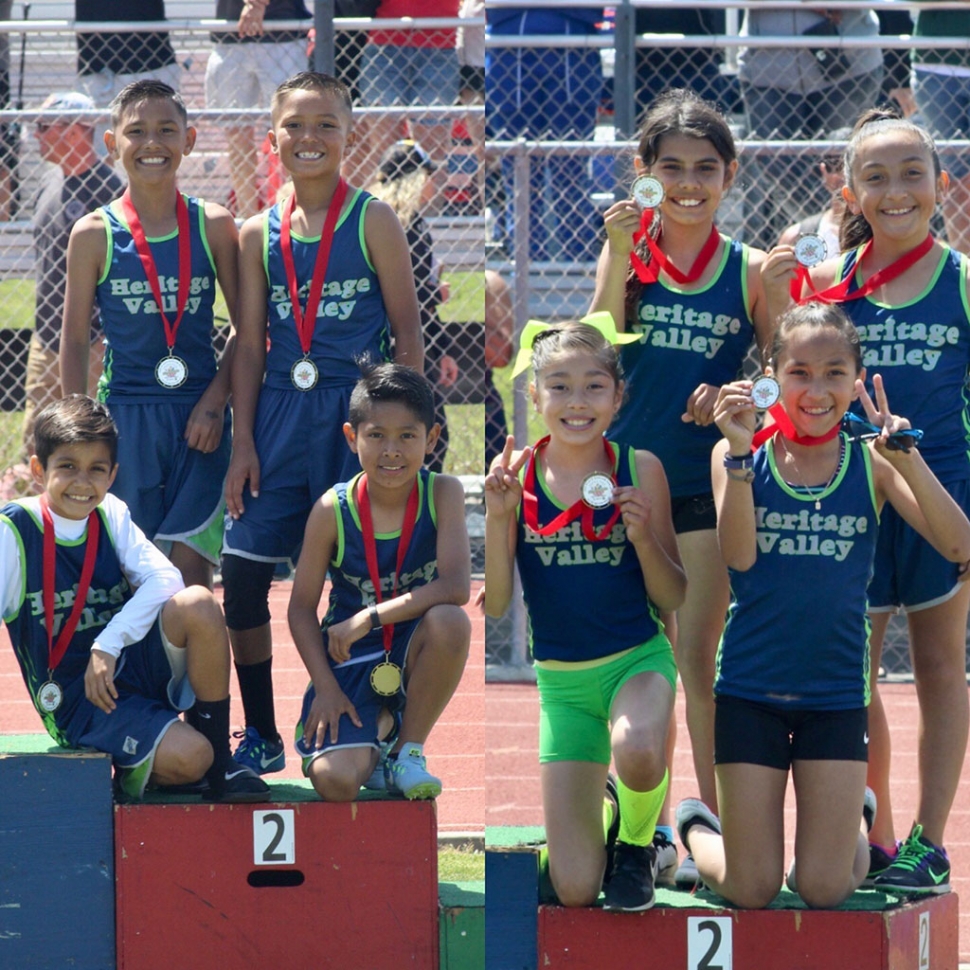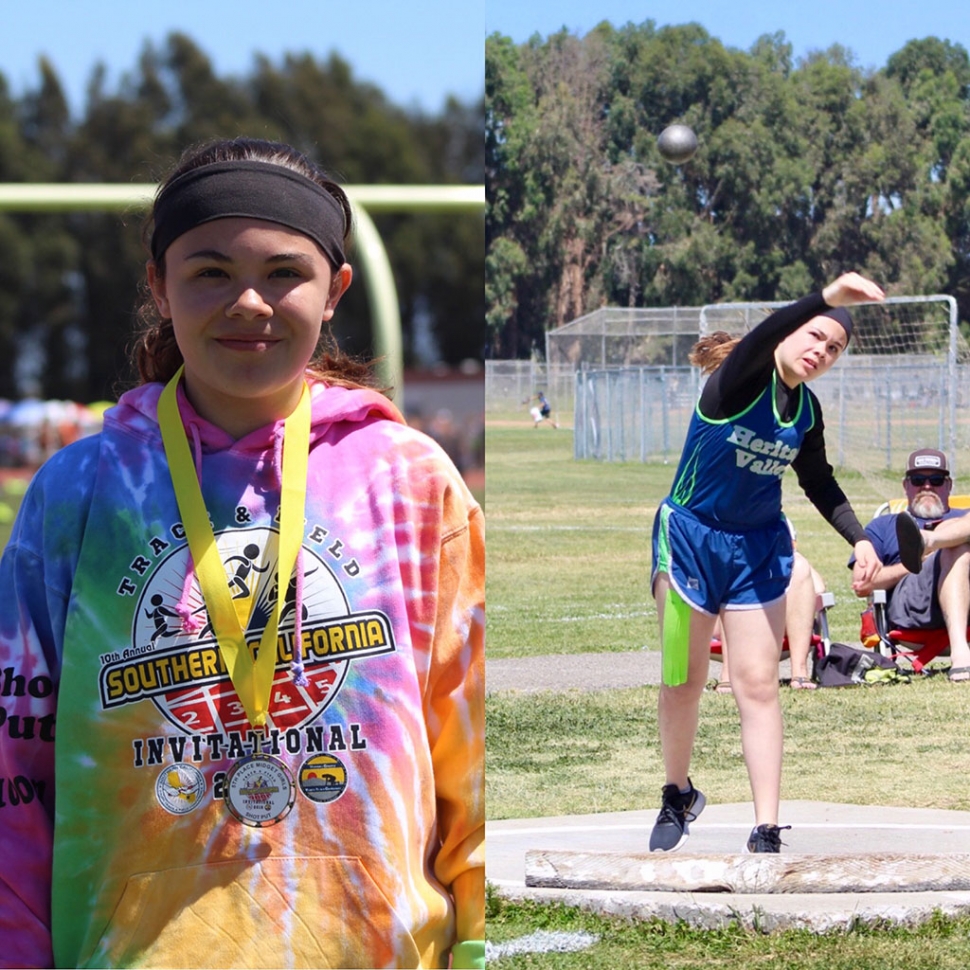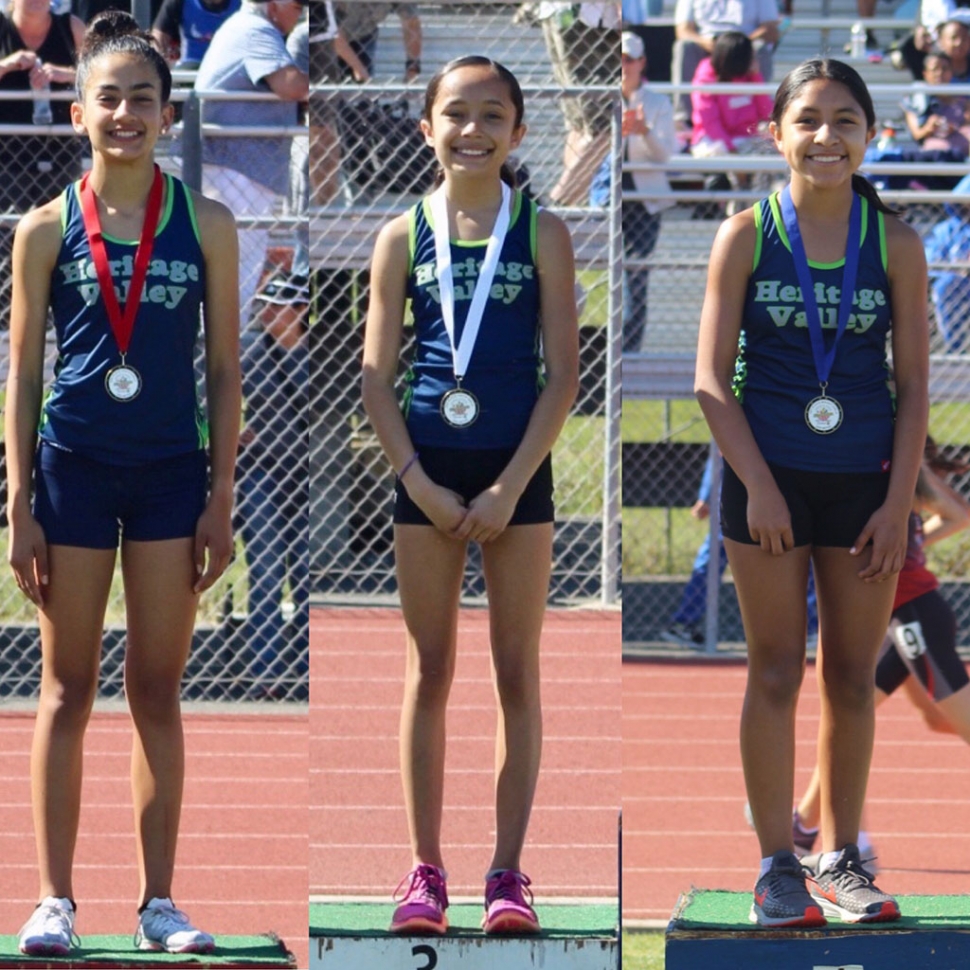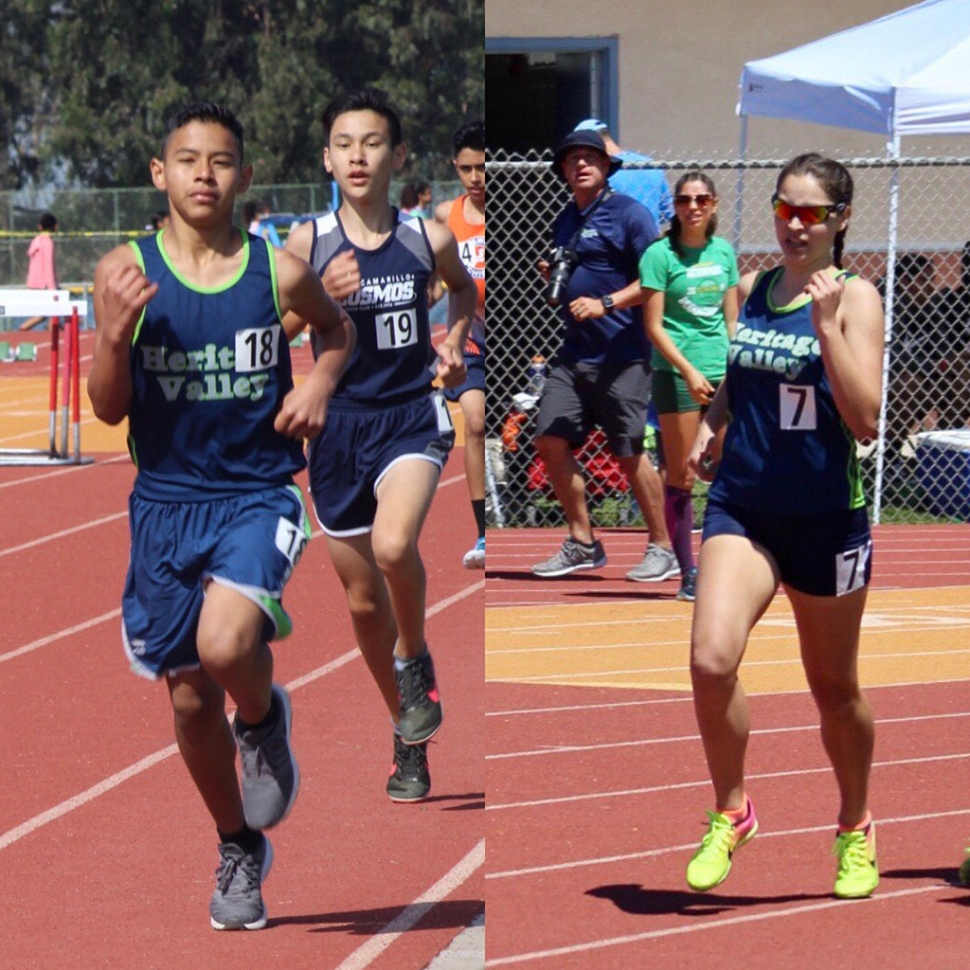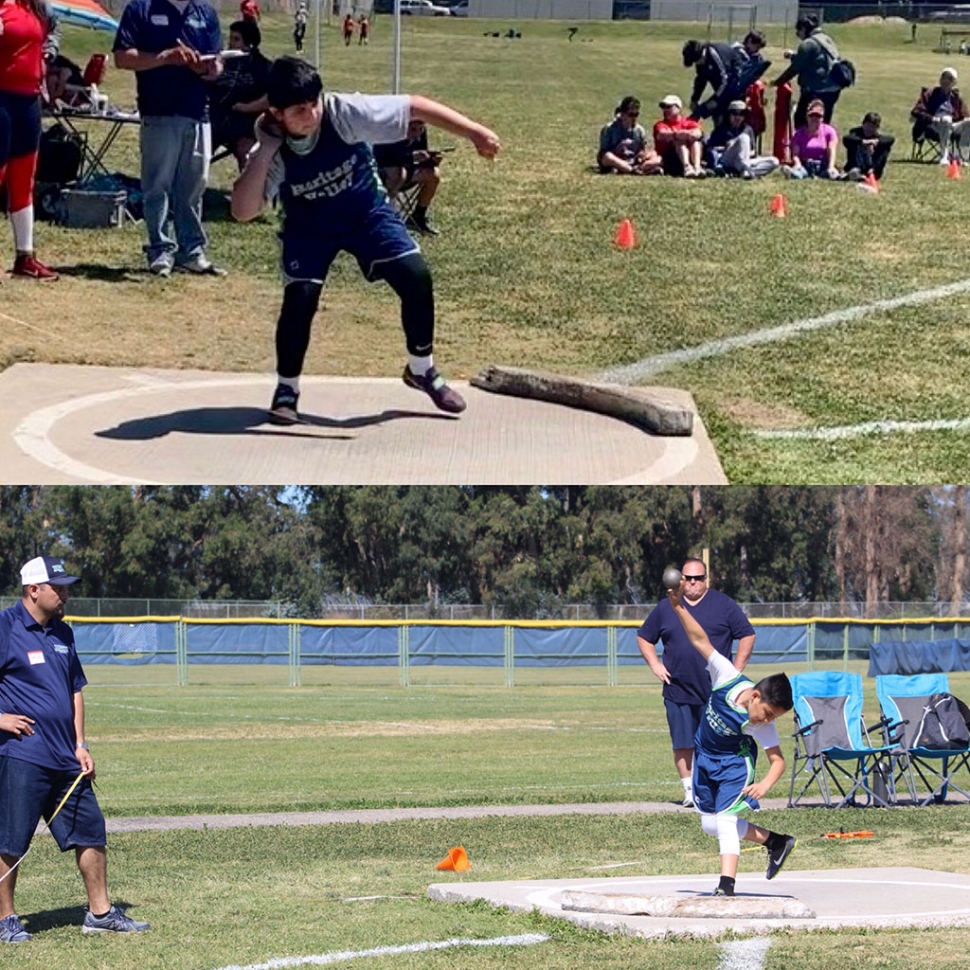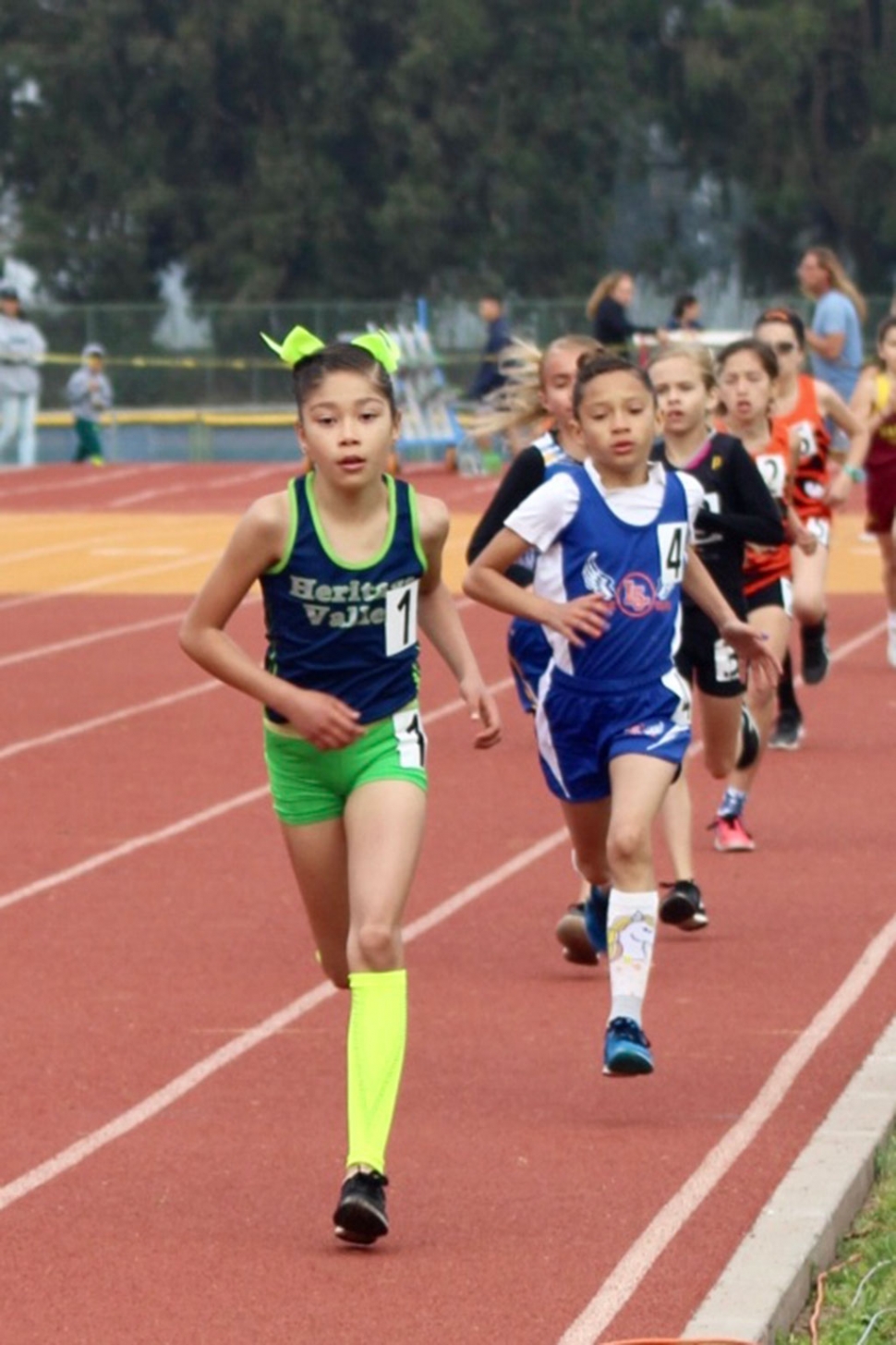 Submitted by Erika Arana
This past weekend on April 13th and 14th, the Heritage Valley Blazers competed in the two-day 10th Annual Southern California Invitational at Oxnard High School. A total of 16 clubs from both Ventura County and Southern California Youth Track and Field Conference, were in attendance. Our Blazer athletes brought home a total of 44 medals, 18 for the girls and 26 for the boys.
Saturday events began with the 3000's. Blazer athletes Niza Laureano (11-12/girls) finished 2nd in 11.23.52; Lindsey Ramirez also finishing 2nd with a time of 10:57.10 and teammate Carolina Garcia in 3rd with 11:27.89, both (13-14/girls).
Middle distance medalist in the 800m were Paola Estrada, with a 1st place victory of 2:39.92 PR; Timothy Pillado II in his best performance and victory yet, 2:37.76 PR; Ayden Marquez, 4th in 2:42.28 PR, all in (9-10/division). Kaliz Perez finished 5th in 2:33.43 PR (13-14/girls); and Luis Castañeda, 8th in 2:26.24 PR (13-14/boys).
Last Saturday event was the 200m, where we saw Timothy Pillado II take 3rd in a 30.70 PR (9-10/boys); Leah Barragan, also 3rd in 29.22 PR (11-12/girls); and Josiah Guzman in 8th, 26.50 PR (13-14/boys).
Sunday morning began on a high note with Blazer Paola Estrada's braking record 1500m run (9-10/girls) in 5:18.24. Previous record was set in 2014 with a 5:19.40. Next 1500m victory was, Ayden Marquez who ran a 5:28.36; and Abel Arana placed 7th in 5:41.52 (9-10/boys). Niza Laureano, 2nd in 5:23.52 (11-12/girls); and Lindsey Ramirez 4:55.19 for 2nd place (13-14/girls).
Blazer's only hurdler was Noah Halcon (11-12/boys) who made finals and medaled in 6th place with a time of 17.05 in the 80m Hurdles.
In the 4x100m relay finals, we saw Sarah Cedillos, Jasmine Gonzalez, Aliana Manzano and C'Enna Uribe take 2nd in 1:03.13 (9-10/girls). The (9-10/boys) had to fight their way back into the finals after a zone exchange DQ on Saturday. The fierce team of Isaiah Morales, Jacob Martinez, Rodrigo Castillo and Timothy Pillado II, came back faster, placing 2nd with a time of 1:00.38; Nathan Kendricks, Joseph Moore, Josiah Guzman and Nathan Garcia, placed 3rd in 52.23 for the (13-14/boys).
400m races saw Jasmine Gonzalez in 2nd with 1:14.04 PR and Sarah Cedillos in 5th, 1:16.18 PR (9-10/girls); Rodrigo Castillo, 2nd in 1:13.35 PR and Jacob Martinez right behind in 3rd with a time of 1:14.01 PR (9-10/boys); both girls and Rodrigo have now bumped into the top 9 spots in Venturia County; Diego Amezcua finished in 1:02.42 for 3rd (13-14/boys).
Sprinter Leah Barragan was the only Blazer athlete who made the 100m finals on Sunday. Leah's fast competition was a taste of what is in store for her at Co-Conference Championships in May. She medaled in 4th place with a time of 14.13 (11-12/girls).
Our (13-14/boys) 4x400m relay team, was ran by Luis Castañeda, Joseph Moore, Eric Morales and Nathan Kendricks, who represented in 3rd with 4:13.
In field events, shot putters Carlos Esquivel, threw a PR distance of 18-04 for 5th place and Emanuel Velasquez pushed his 3' PR into the top 9 Ventura County spots with his 7th place throw of 17-01.50 in (9-10/boys); first time Blazer athlete Kaylee Riedmiller threw 24-04 PR for 5th (11-12/girls); Nathan Alcantar, 2nd with a 29-06.50 PR (11-12/boys); and Celeste Velazquez, throwing 30-08 for 4th (13-14/girls).
Blazers compete away on April 20th, in what will be their fifth meet of the regular season against the Oxnard Stars at Oxnard High School. GO BLAZERS!
Please visit our website http://www.hvblazers.org. You can also follow us on Instagram @hvblazers and on Facebook at HV Blazers.