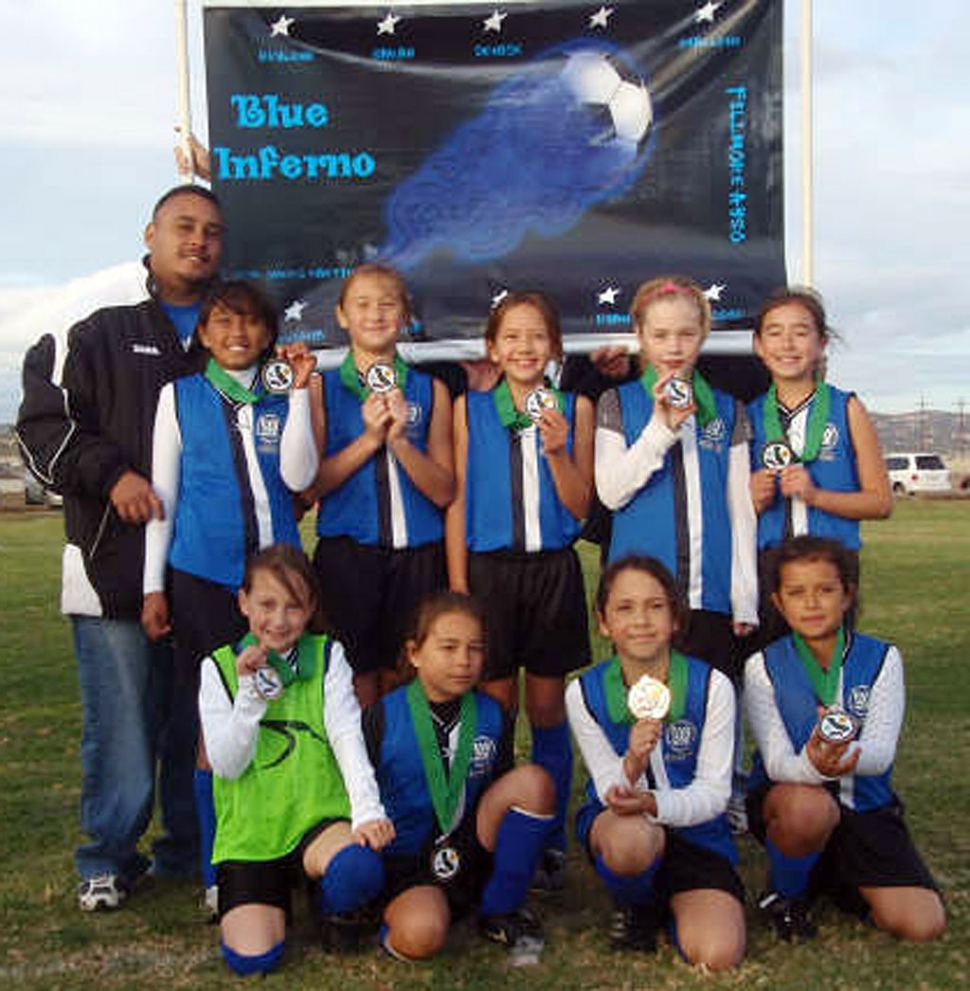 Top Left to right: Coach Omero Martinez, Reylene Martinez, Ryan Nunez, Aviana Ramirez, Sarah Stewart, Shaelene Inda. Bottom Row Left to Right: Emma Couse, Bella Olivares, Maddie Charles, & Denise Santa Rosa. Congratulations Ayso Girls BLUE INFERNO for taking 4th place out of 25 teams from Ventura and Santa Barbara Counties in 10&U AYSO Soccer, last weekend held in Camarillo. WAY TO GO GIRLS!!!!
By Anonymous — Tuesday, December 23rd, 2008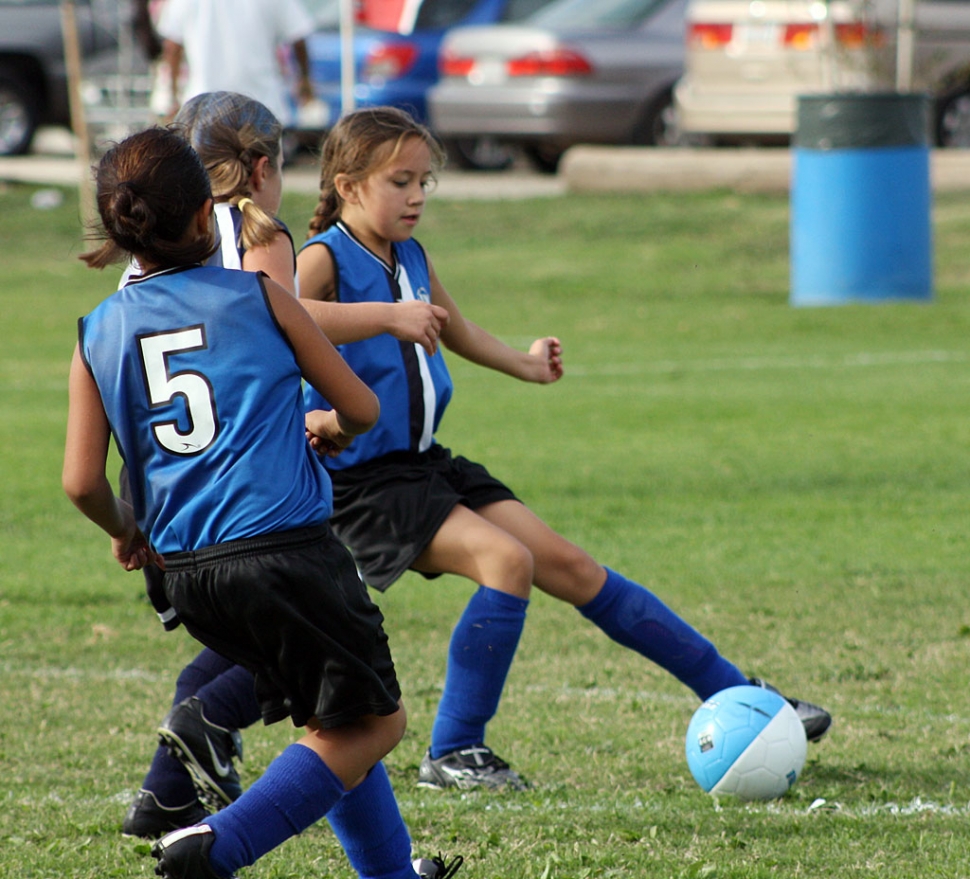 Aviana Ramirez #9 and Denise Santa Rosa #5 fight for the ball.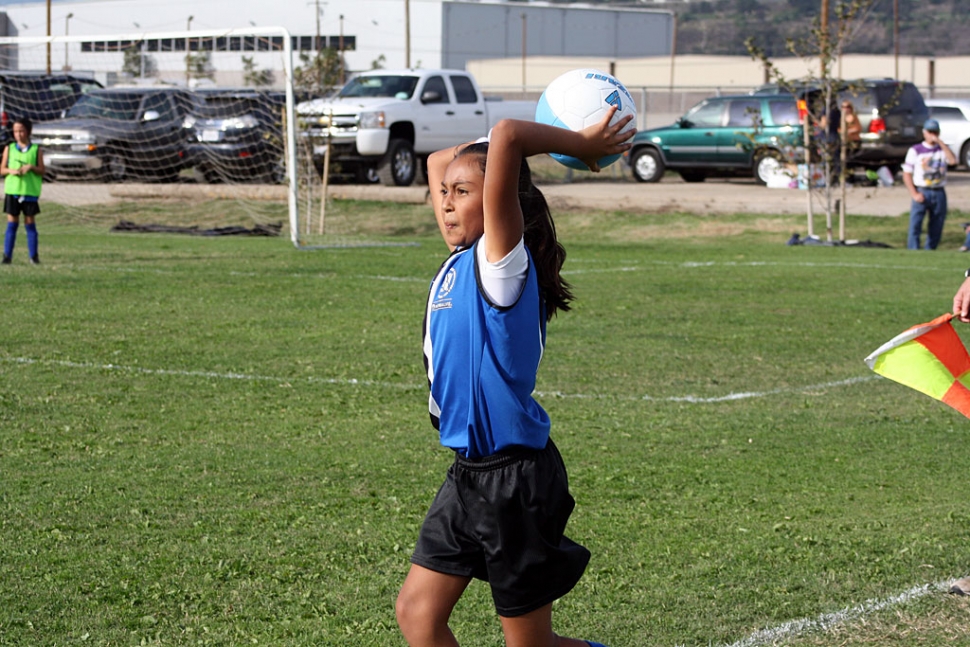 Reylene Martinez throws the ball in during the game, this past weekend in Camarillo.