2015 SoCal Bears Cheer Camp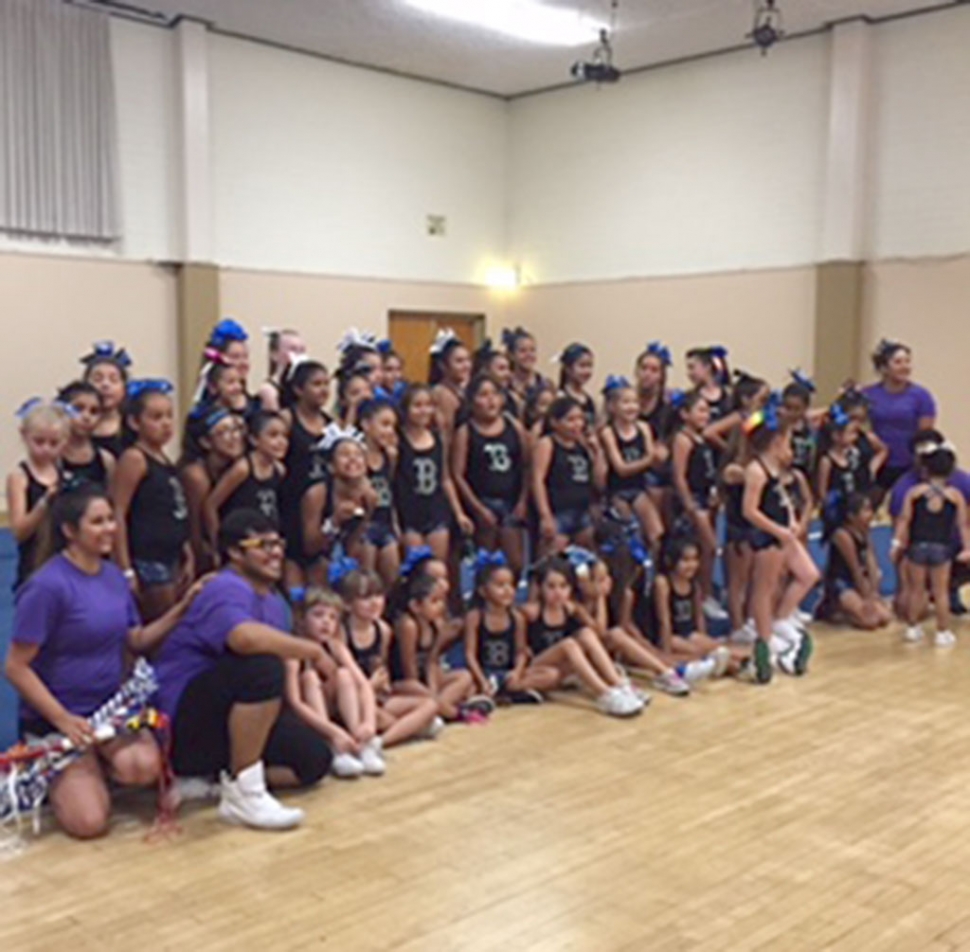 By Gazette Staff Writer — Tuesday, July 14th, 2015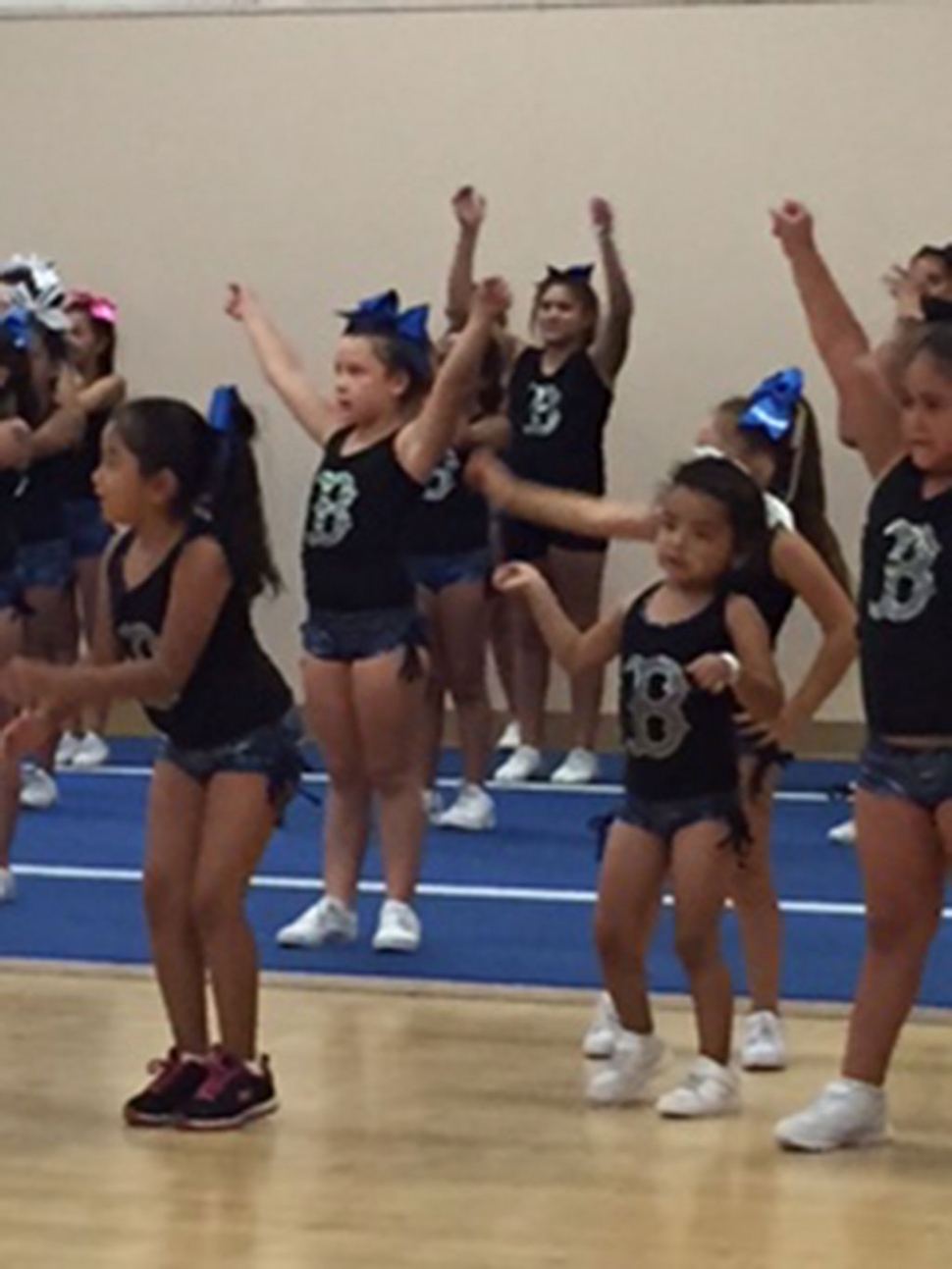 Anyone near the Memorial building this weekend may have stopped a moment to listen. Shouts of "hit" and "clean".
Accompanied by a loud 5,6,7,8 and a resounding clap could be heard from 9-2 Saturday and Sunday. No, it wasn't a karate competition or a seniors exercise group! It was the 2015 SoCal Bears Cheer Camp.
While coaches kept a watchful eye, four accomplished cheer/tumbling instructors lead the two-day camp. This years camp was attended by 96 girls, ages 4 to 14. The number of girls attending was almost double that of last year.
Coaches this year are: Katie
2015 SoCal Bears Cheer Camp
Aguilar, Director and Juniors Coach; Vivian Medina, Vice President; Brittany Cardona, Bantams; Jazzy Gonda, Gremlins; Leiana Sacolles, Midgets; Nicole Camarillo, Seniors; Shannon Pastorius, Midgets; Shantel Sierra Ponce, Peewees; Trina Tafoya, Peewees; Vanessa Aguilar, Juniors; Viv Calderon, Seniors; and Nicole Couch.
The event concluded with stunt and tumbling demonstrations by staff and all squads performing routines learned during camp for parents and friends. Also attending was Ram Medina, President & Founder of the SoCal Fillmore Bears.
MVP Yanely Lara, Best Dancer CeCe Vega, Hot Mess Myah Virto , Best Performer Monique Stone, Best Jumps Athena Merjil, Best Weave Aryanne Munoz, Best Motions Jacey Warren. Best overall cheerleader peewee team Morgan Ferguson. Best overall cheerleader bantam team Daisy Robledo. Overall spirit stick awards: Gremlins Azaria Aguilar, Peewee Presley Mc Lain, Bantam Addy Virto , Juniors CeCe Vega, Seniors Vanessa Lopez, Ages 5-13.
Thanks to Staff: Diego, Mariah, Vanessa, and
Amador.