Obituary
Silvestre Torres (1939-2021)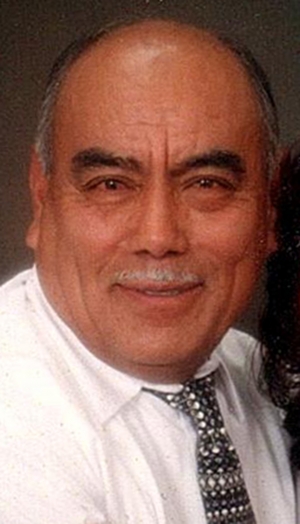 Silvestre Torres (1939-2021)
Silvestre Torres took his last breath on May 11, 2021.
Almost a year later, we can barely get past the tears to write this. When someone you love dies it is so common to hear countless expressions that are meant to ease the terrible pain and void left in your heart.
The truth is that death is a terrible enemy. It stings and leaves a gaping hole in your heart and the realization that everything you once had is gone.
Yes, he is finally resting. You would rather he be alive, but not at his expense (while in grueling pain). Coming to grips with that makes it easier to see them fall asleep in death. Yes, you would rather hug them and spend hours talking with them and having a good time, but not at their expense. Love helps us to let go…to be at peace when they are ready to close their eyes and finally rest. The fight is over. Your heart is torn, but they are resting.
The person you knew with all their wisdom and life experience is gone. A life snuffed out. Gone, just gone. Memories can ease the pain, but nothing can replace that void. Why? The only true way to fill that terrible void is to have your loved one alive again and well. To hold them in our arms again. To talk, laugh and enjoy life together with them again.
That is what our King Christ Jesus made possible when he gave his life as a ransom sacrifice. Yes, Christ died so that those exercising faith in him might have everlasting life. Even those who have fallen asleep in death will be resurrected or be brought back to life here on earth and to be reunited with their loved ones. That future promise is what truly comforts our aching hearts and helps us to cope in the meantime.
Silvestre lived an incredibly simple yet rich and fulfilling life. At the center of it was family. That is what drove his work ethic and love of life.
He worked hard being the 6th child in a family of 12. As soon as you were 4-5 years old grampa would sit you down and give you "the talk" – it's all about working together as a family, helping each other, and showing respect. His father taught him to farm - sugar cane and maiz. Later, he left his hometown Ameca, Jalisco eventually settling in Santa Paula. Picking oranges and lemons was hard work, but dad never complained. He loved working hard to provide for his wife and 5 children (Letty, Juan, Javier, Teresa, Luly).
He was never too tired to spend time with us at the dinner table. We had so much fun always going to the beach, Steckel Park or just making carne asada at home while listening to Pedro Infante music.
Dad had a photographic memory. He related stories with detailed descriptions of people, places, and dates. He had a smile that hardly left him. His positivity was a source of comfort – "nothing was beyond hope" he would say.
Dad loved his children, grandchildren, and great grandchild so, so much. You could feel it and he made sure you knew it. He always made children smile and always had something sweet in his pocket for them. His greatest love was for mom (Rita)- his wife, dance partner and soul mate for 53 years. You could see it in his eyes. Even right down to the end when he could hardly speak -he held her and kissed her. We will see you soon dad.