Good Health is Everything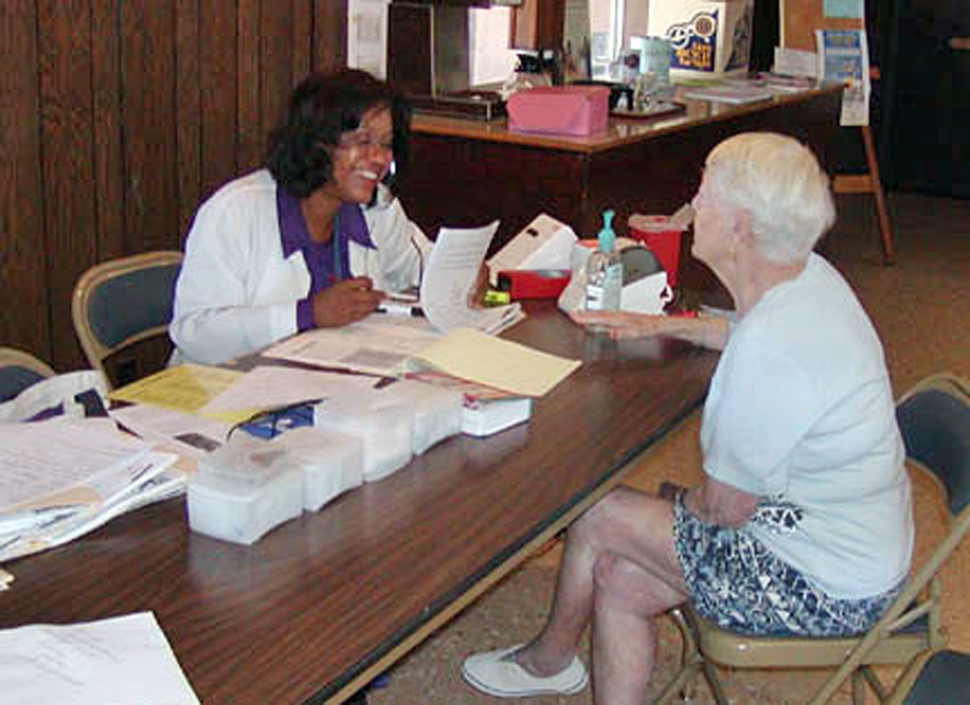 Community Health Nurse Angela Glover, with the VC Health Care Agency, visits the El Dorado Mobile Home Estates once a month to give free healthcare to local seniors. Here she assesses resident Dee Dicey. Included in her mobile services are blood pressure screenings, blood sugar, Health Risk Assessment, BMI Index, Hemo and Cholesterol levels, and bone density checks in the future. Glover is hoping to come into the Fillmore Senior Center soon. She named Braille, weight baring, balance classes, HICAP, Greylaw, Red Cross, and Medicare as just a few agencies and program that could be brought into the center.
By Gazette Staff Writer — Wednesday, June 18th, 2008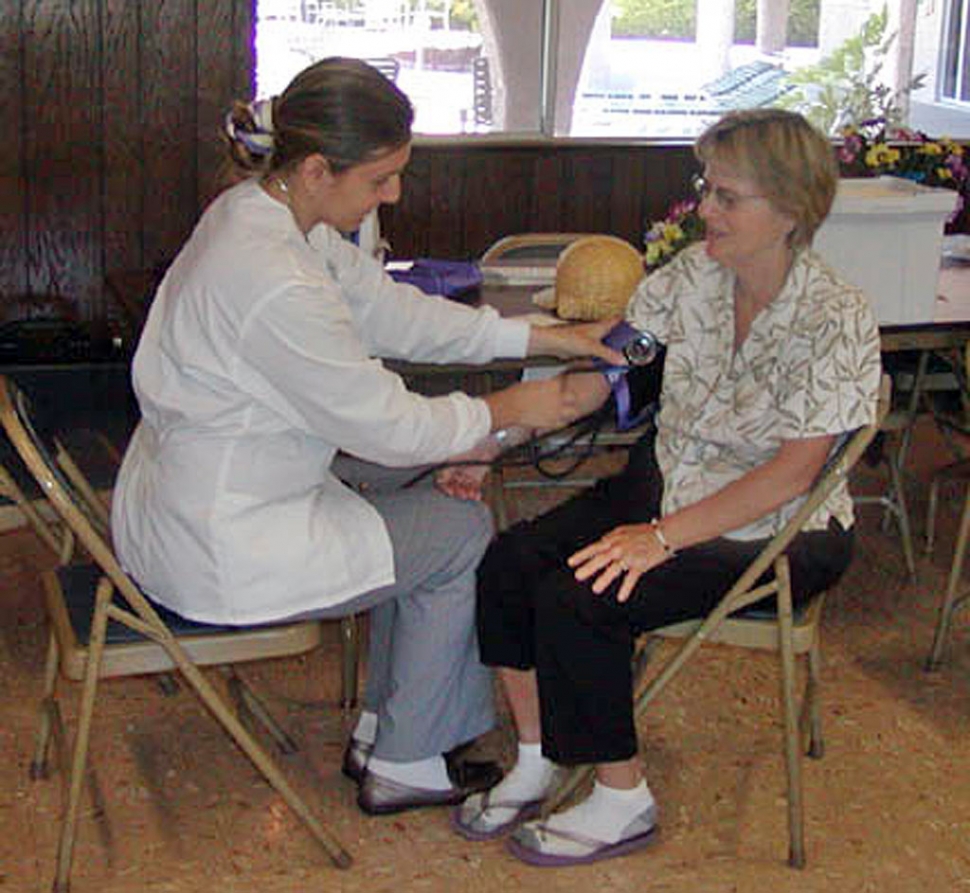 Also show is her assistant taking an El Dorado resident's blood-pressure.