By Anonymous — Thursday, April 5th, 2012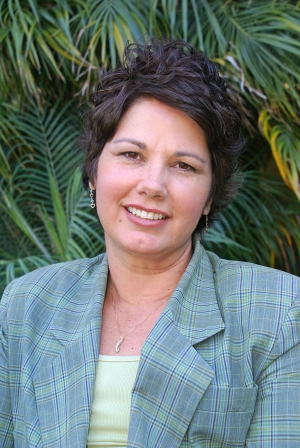 Hope Goss, breast cancer survivor and Gold Dust Gala honoree.
Camarillo, CA - Community Memorial Healthcare Foundation's annual Gold Dust Gala is honoring "The Women We Love" – mothers, daughters, sisters, grandmothers, aunts and friends – the women who help shape and impact lives in a profound way.
This year, The Gold Dust Gala will be held on Saturday, May 12, in Camarillo at the Serra Center at 5205 Upland Road.
Doors open at 6 p.m. for Silent Auction bidding, cocktails, raffle and tribute tree. A dinner featuring Command Performance's Classic California Cuisine will be followed by the dance-inspiring music of "Platinum Groove."
Tickets and sponsorship packages may be purchased on line at www.golddustgala.org or call the Foundation Office at 805.667.2881.
For over two decades, the Gold Dust Gala has annually raised funds and awareness for the Community Memorial Health System's Healthy Women's Program, which offers breast and cervical cancer screenings to women living in Ventura County who are unable to pay due to lack of insurance or are under-insured.
In 2011, the Healthy Women's Program assisted hundreds of women, specifically offering breast cancer education, screenings, and treatment, as well as with cervical cancer screenings and vaccinations. .
Community Memorial Hospital is a member of Community Memorial Health System, a not-for-profit health system, which is comprised of Community Memorial Hospital, Ojai Valley Community Hospital and eleven family-practice health centers entitled Centers for Family Health. The health system is located in Ventura, California.