Young scientists share their experiments at Piru Elementary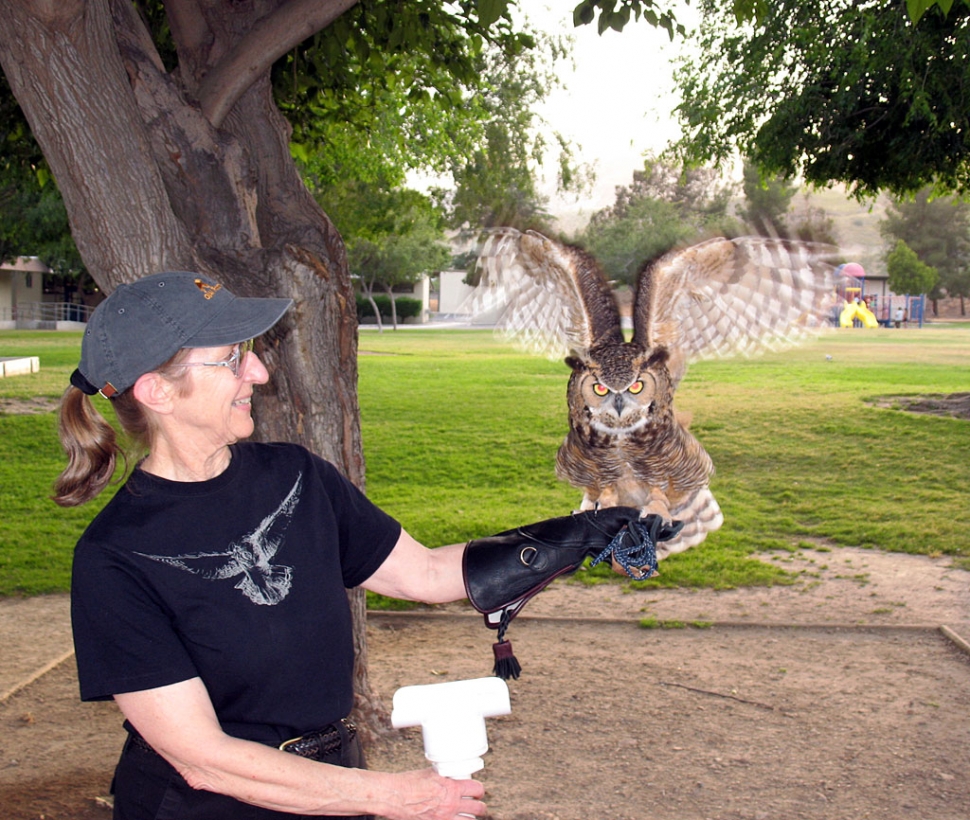 A volunteer from the Ojai Raptor Center holds a barred owl.
By Richard Durborow — Thursday, May 22nd, 2008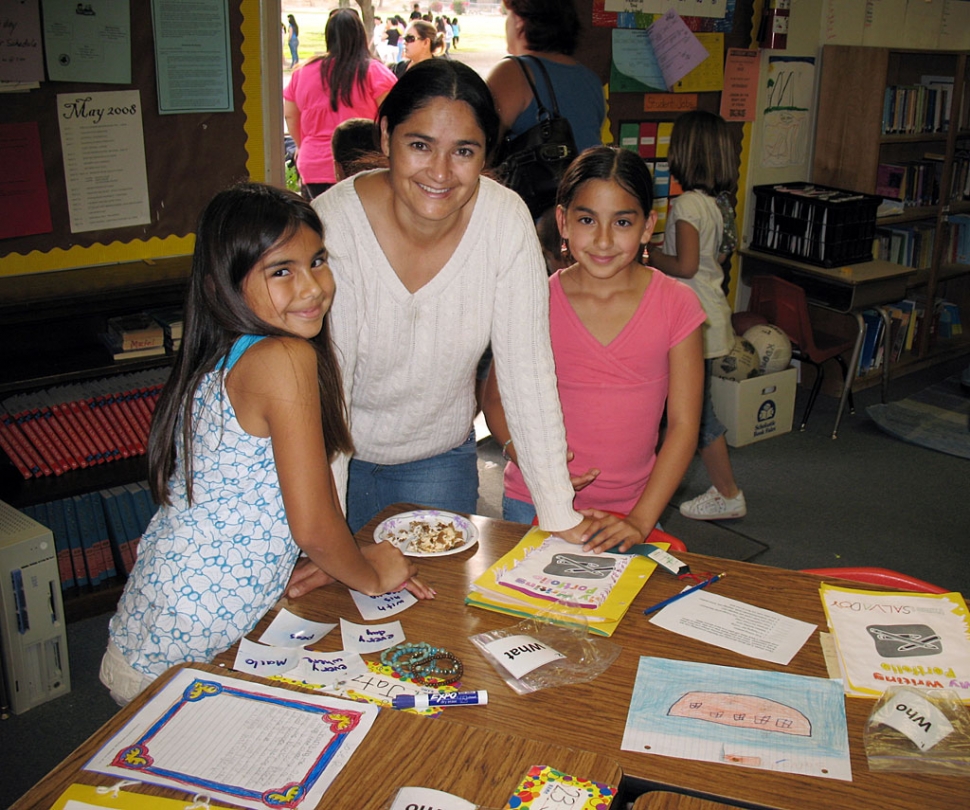 Pictured (l-r) are Jatziri Rangel, with Sonia Rangel, and Natalie Naves display their science project at Piru School's Science Fair last week.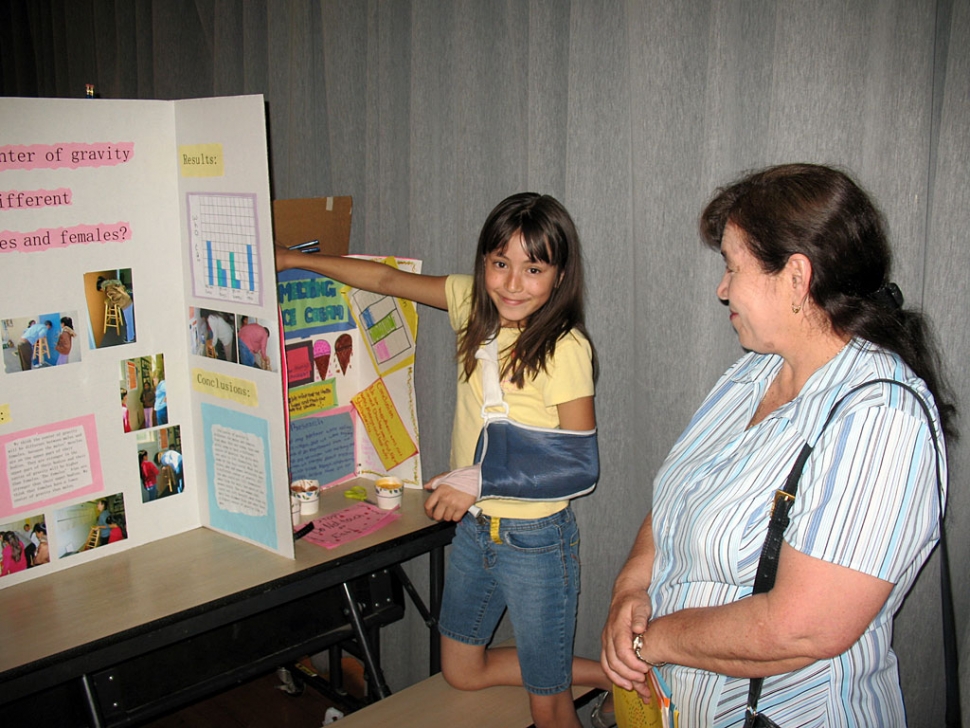 Piru student Maria Ibarra is shown with her science project at Piru Elementary's Science Fair last week.
Piru Elementary School just held their Open House/Science Fair. Many parents and students attended the event enjoying the opportunity to visit with their child's teacher and see student work. The classrooms and more than 50 science experiments in the cafeteria looked great! Many thanks go to Lynda Catalano, our science and art teacher, for organizing the science fair and awarding our young scientists with more than 70 ribbons.
Also that night the Ojai Raptor Center dropped by with a few of their feathered friends. The students and parents couldn't take their eyes off the beautiful birds. The Ojai Raptor Center is dedicated to the rehabilitation and release of orphaned and injured birds of prey, and to providing educational programs to teach about raptors and our shared environment. One of our favorites was a beautiful barred owl.